Swimming Pool Service in Winnipeg
When it comes to pool ownership, there is nothing more important than maintenance. With the right approach to pool care, you can extend the lifespan of your investment, improve efficiency and even reduce the risk of future problems. At Aqua-Tech, we believe that professional care is key to a lasting pool installation. With help from a professional team, you can benefit from regular inspections, premium water care and emergency repairs when you need them most.
Our team of in-house service technicians are highly experienced with a range of pool maintenance services, including pump and filter issues, inconsistent temperatures and ongoing water care requirements. For more information or help getting started, contact us today!
The Pool Services We Offer
With the right approach to pool maintenance and care, you can enjoy a lasting swimming pool installation. At Aqua-Tech, we are proud to have an experienced team of service professionals who can help you every step of the way.
Why Book Professional Service?
Skilled and Efficient Maintenance Team
Our team of pool service technicians has many years of combined experience in pool service. Not only do we specialize in the build and installation of custom pools, but we also work closely with homeowners to maintain them for years to come.
Our technicians are highly skilled, experienced and certified, so you can rest assured that they are able to handle any issue that may arise. You can trust when you call Aqua-Tech, that your pool will be handled with the best of care.
Discover the difference of working with a reliable, reputable and experienced team.
I wanted to send you a quick note to say THANK-YOU for the fantastic service Aqua-Tech has provided me. Your service staff never fails to amaze me, any time I've had a concern they have exceeded my expectations each and every time WOW!! The hands-on treatment by yourself and key members of your staff were amazing.
The Importance of Preventative Care
With 30+ years of experience, our team of pool service experts agree that preventative care is exceptionally important. Not only can it help to keep the water sparkling and pool in great shape, but it also provides our team with the regular opportunity to inspect your pool from top to bottom. This allows us to catch issues while they are still minor, and fix them before they grow into something larger or more expensive.
In addition, we have also developed relationships with suppliers that offer you access to the most innovative and useful equipment available today. With access to the right products, equipment and technology, preventative pool care is simpler and more efficient than ever before!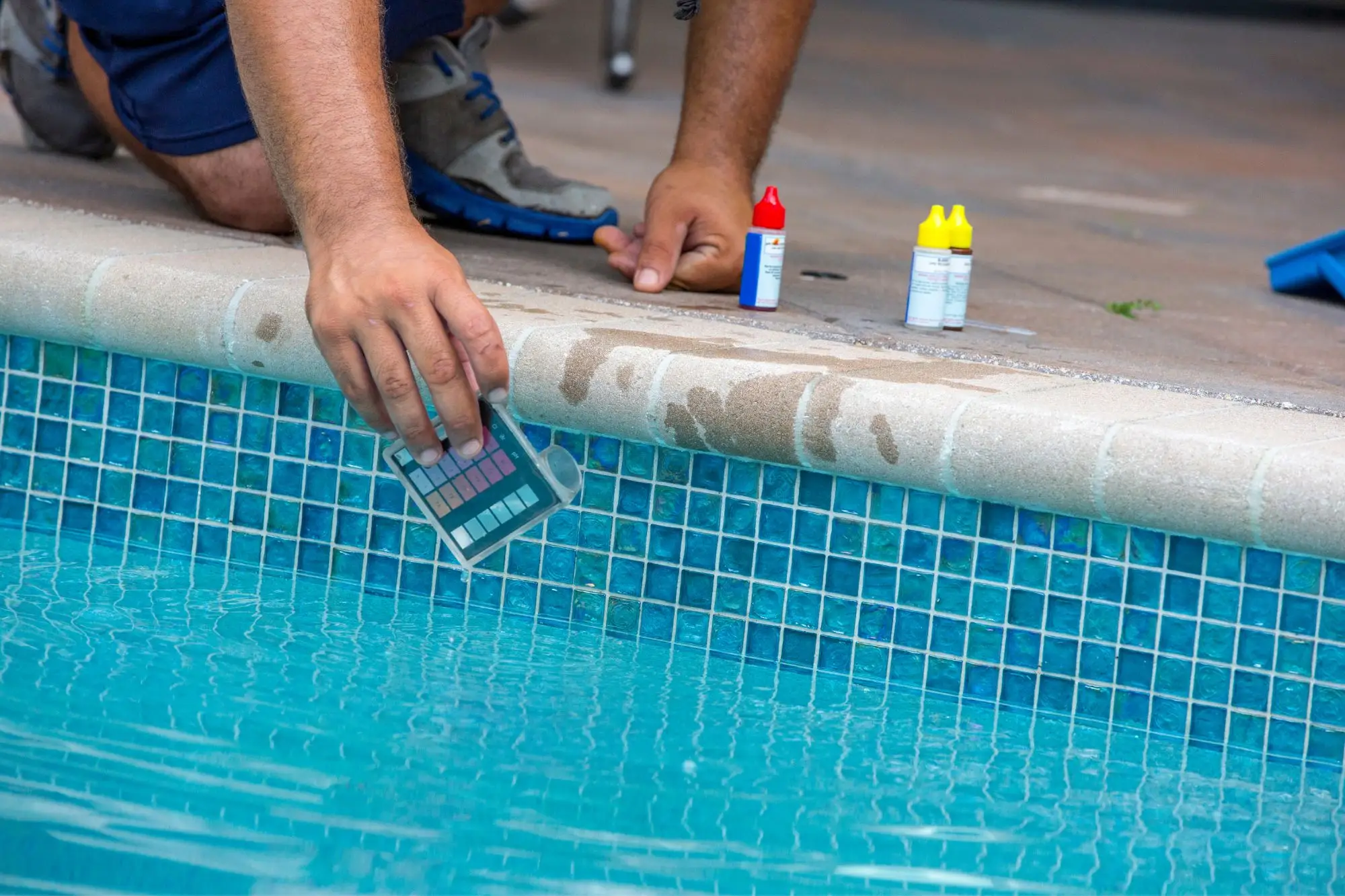 To learn more about our pool service solutions, contact Aqua-Tech today! We're proud to help homeowners in Winnipeg with all of their pool needs and more.
Request Service From Our Experts
Elevate your swimming pool installation with help from our team of experts.