Heater Service or Replacement
Save time, money and hassle
Let us identify and address issues with your heater
A properly working heater can have an enormous impact on how much you enjoy your swimming pool. When yours isn't functioning properly, it can spoil many days and weeks while it's out of commission. When you call on Aqua-Tech's experienced technicians to help you return your pool to your perfect temperature, we'll quickly identify the issue and fix it, saving you the hassle of trying to do it yourself and letting you get back to your investment.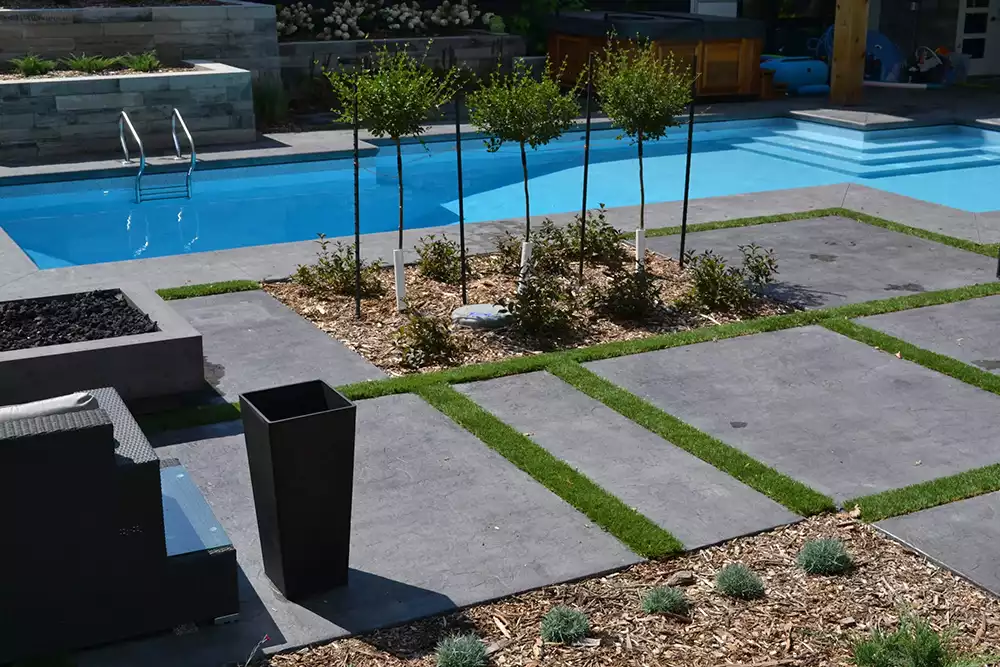 More Experience than Anyone Else in Winnipeg
Aqua-Tech's skilled team is certified by all major manufacturers to service your equipment, ensuring we'll be able to fix your problem and get you back into the water regardless of the make or model you have. Our diagnostic equipment can greatly reduce the time it takes to pinpoint the problem. Combined, our experts and ability to reduce the number of days it takes for you to get back in your pool.
Increasing Efficiency to Save You Money
A high efficiency pool heater can considerably reduce the on-going cost of operating your pool. Assessing whether your heater is operating its highest efficiency can be easily done by the Aqua-Tech team. 
As the only pool specialists in Winnipeg with the diagnostic equipment to evaluate and tune your heater, you'll save money and prolong the use of your heater when we service it. If your heater is hot to the touch, turns on and shuts off randomly or if it forms condensation it isn't operating at peak capacity and only our team can diagnose why.
Modernizing Your Equipment
If it's determined that the best course of action is to replace your heater, choose from Aqua-Tech's premium range. You'll see an immediate difference between your outdated heater and an upgrade to a modern, powerful and quiet model. With a new heater, you'll get a long-lasting, efficient and robust alternative and when you let our skilled team install it, you'll reduce stress and save money in the long run.
Certified and Skilled Service Technicians
In addition to our unique equipment, our skilled technicians have completed certification from all major heater manufacturers. Regardless of make or model, Aqua-Tech will be able to address any of your concerns. We also have extensive training in natural gas heaters, preventing you from having to call anyone other than our team of swimming pool experts. Did you know that we offer a free site visit, enabling you to see what would be involved in ensuring your new heater meets present day gas code? During the visit, we'll provide a detailed listing of all costs and available installation dates.
Contact us today—you'll be impressed with how much you'll save each month.
Why Our Customers Love Us
Don't just take our word for it. See why our customers love and recommend us!
We experienced a Code Red Hot Tub emergency! From the call to the service guy that arrived, the quality of service received was outstanding. This reconfirms why we choose Aqua-Tech in the first place. Kudos to the Service staff. Awesome job!
Aqua-Tech can take over your on-going weekly maintenance, one time support requirements, and more! Find out how we can help you spend time enjoying your pool or hot tub—not maintaining it!