Revolutionize Your Fitness Routine with PDC® Swim Spas!
With the installation of a PDC® Swim Spa, relaxation and entertainment is just around the corner. We're proud to offer the complete line-up of PDC® Swim Spas, allowing our valued customers to find the spa system that suits their needs and lifestyle best.
For more information or help finding the best swim spa for you, contact Aqua-Tech today.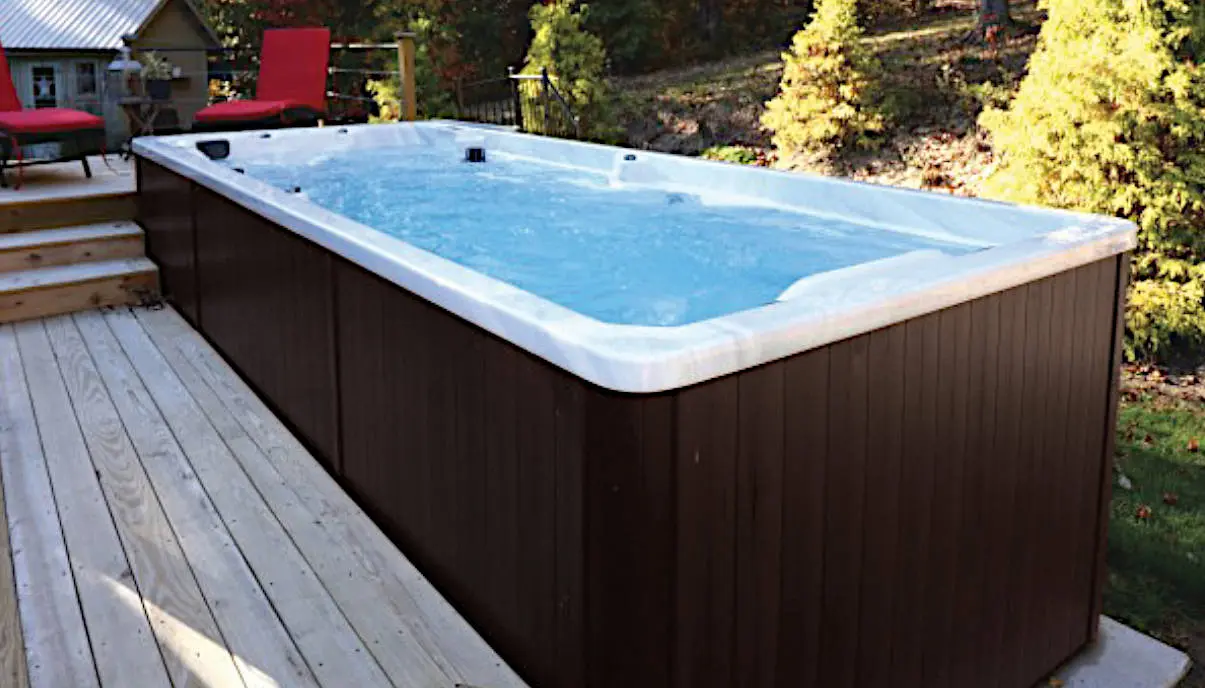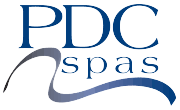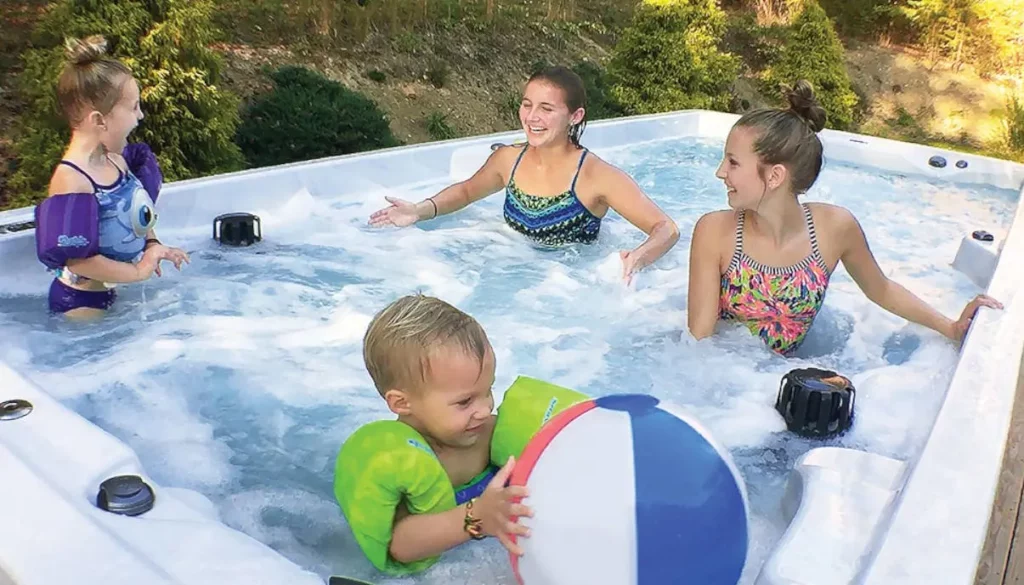 PDC® Swim Spas offer an innovative and fitness-focused solution for a healthier lifestyle. Our swim and fitness spas combine style with performance, allowing you to achieve your health and exercise goals from home. With TruSwim® dual propulsion hydraulics and superior jetted currents, you can customize your spa to your needs. Whether you prefer swimming, running, walking or aquatic exercises, PDC® Swim Spas provide the added resistance to improve your wellness and quality of life.
Strengthen, Tone, and Heal
In a PDC® Swim Spa, the body experiences the benefits of exercising in water. The natural buoyancy of water provides support and reduces stress on joints, minimizing pain and offering one of the most effective workout routines. Water resistance is 12 times that of air, meaning that every movement works to strengthen and build muscles, making it an ideal setting to achieve your fitness goals.
Feel Better, Sleep Better.
Your swim spa is an ideal place to exercise. Water provides a low-stress environment that helps build muscle strength and flexibility. The warm water within a PDC® Swim Spa can help to induce vasodilation, which increases blood flow to the target tissues, delivering essential nutrients and oxygen while removing cell wastes. By using the resistance of the water, you can achieve your fitness goals and enjoy the natural buoyancy of water, which reduces stress on your joints and supports your body's weight. This makes it an excellent way to improve your wellness and quality of life.
Energy and Cost Saving Operation
Recycle and recirculate, PDC® Swim Spa green-minded energy saving innovation recycles trapped warmed air from pump waste heat to efficiently keep your swim spa warm and ready, regardless of season and at a minimum of cost. Warmed air is trapped within the cavity behind the cabinet walls and the insulated TemperBase™ floor keeping the plumbing and shell warmed, performing much like a "Thermos".
Year-Round Enjoyment and Relaxation
A massaging effect is created when your muscles are surrounded by water. Add the water's warmth and our powerful jet action for a soothing relaxing experience from neck to toes in any one of the PDC® Swim Spa models. Aquatic exercise is a high calorie burning workout aiding in weight control, while renewing energy levels and releasing stress and tension.
More About PDC® Swim Spas
Looking for more information about PDC® Swim Spas? Learn more about the cutting-edge features and innovative technology with this helpful video!
Dedicated to Customer Satisfaction
Don't just take our word for it. See why our customers love us!
Very happy with the experience
A huge contributing factor in us deciding to go with you was your conviction that once you start a job you stay until you're finished. We're very pleased!
Your staff is always courteous—this in turn builds customer confidence in your company as well as trust. Kudos to Kathi and Al as well as the water lab!
The service was excellent..
As you know, we discovered at the beginning of the summer that our pool liner needed replacing. The excellent service and price that we received from you was awesome.
Our experience has been fantastic!
It was David's leadership skills, efficiency and communication skills that enabled us to laugh at the weather and wait the arrival of our new pool liner with anticipation, not frustration.
The pool and decking ended up being better than we expected and the project was done in the exact amount of time we were told it would be.
Definitely Do Business Here Again
The people in the crew were friendly and co-operative doing excellent work and cleaning up the jobsite as well. As in my past experience, Aqua-Tech has again done a first rate job. I look forward to referring your company to friends and acquaintances.
This letter is in regards to the excellent service we have received from Aqua-Tech. Whenever we have had problems we have phone and talked to either Rob or Dave and they have been very courteous and helpful.
I think the best part of the spa is that it is a great family conversation place and a chance to enjoy the starry sky. We are extremely satisfied with the quality and the design.
Our team of home and backyard leisure specialists are here to help you make your house a home. Learn more about our hot tubs, swim spas and saunas today!