CUSTOM POOLS AND BACKYARDS
Your Trusted Local Pool Builder
With the right approach and team of experts, you can elevate your backyard space into the ultimate oasis with a custom swimming pool! Choose Aqua-Tech as your backyard renovation partner and enjoy the benefits of our full-service offerings.
Why Upgrade Your Backyard?
Is it time to build your dream backyard? Your swimming pool and backyard design can have a significant impact on the value, appeal and potential of your home. With expert guidance and a superior team of renovation specialists, you can explore and maximize the potential of your backyard space.
The benefits of a backyard upgrade and swimming pool installation can include:
Enjoy the full potential of your property
Spend more time with loved ones
Invest in your health, wellness and self-care
Boost the value and appeal of your home
Increase the longevity of your outdoor space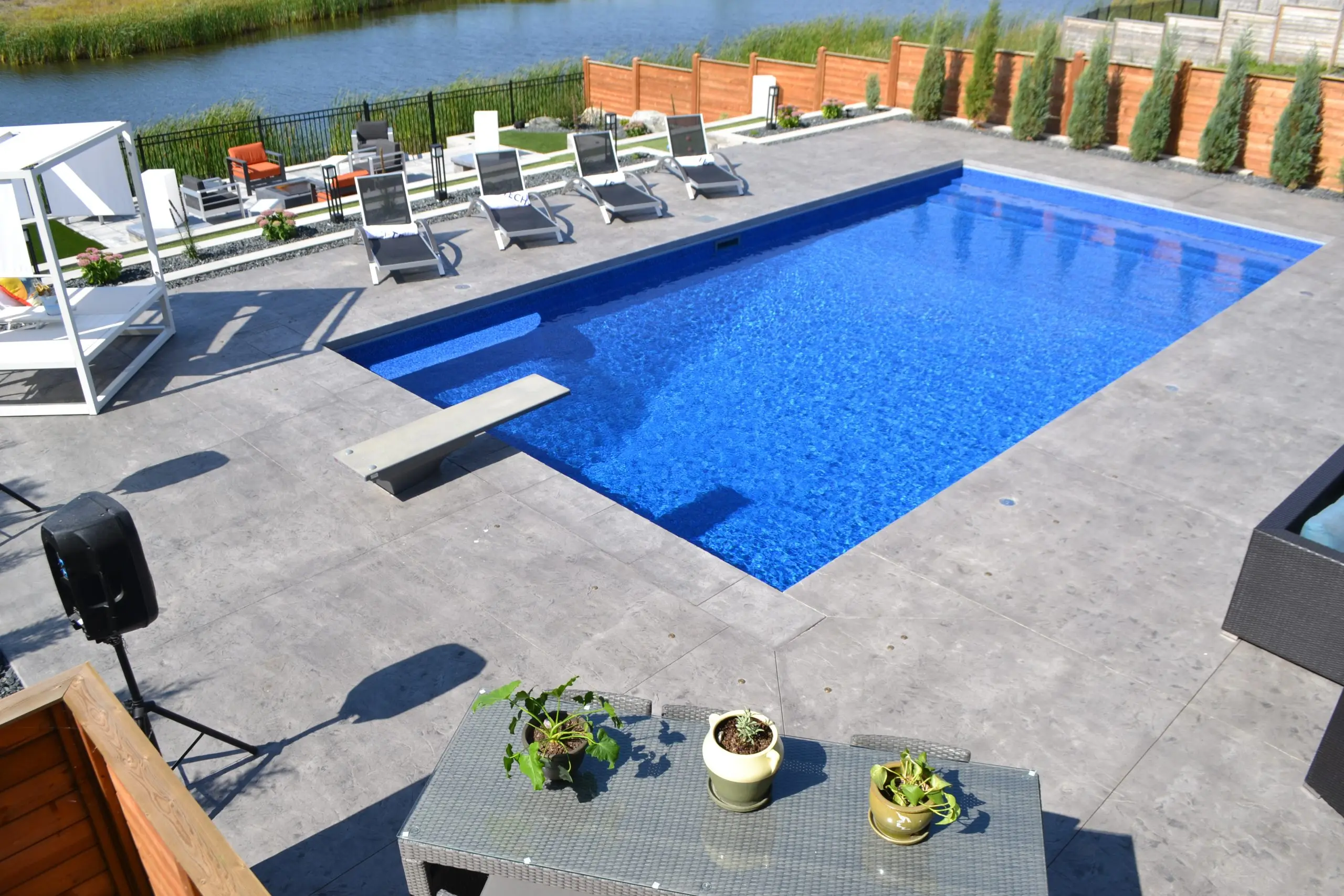 Our experienced team includes dedicated pool designers, in-house installers specializing in renovations and talented landscaping crews. Our expert team is ready to transform your pool into one you'll never want to get out of and backyard into the favourite part of your home. No matter your need or goal, you can rely on our team at Aqua-Tech in Winnipeg to swiftly assess the requirements and efficiently implement the necessary solutions.
If your tired swimming pool, patio or deck area needs a refresh, we can accomplish that as well. Our designers will create an option for you that is designed to breathe new life into your entire backyard. We can help with reshaping your pool or modifying the depth, adding the latest innovations to your existing components, or by designing architectural concrete decking, landscaping and fencing.
By performing a thorough evaluation of your needs and wishes through detailed discussions, we will help you realize the real potential of your backyard!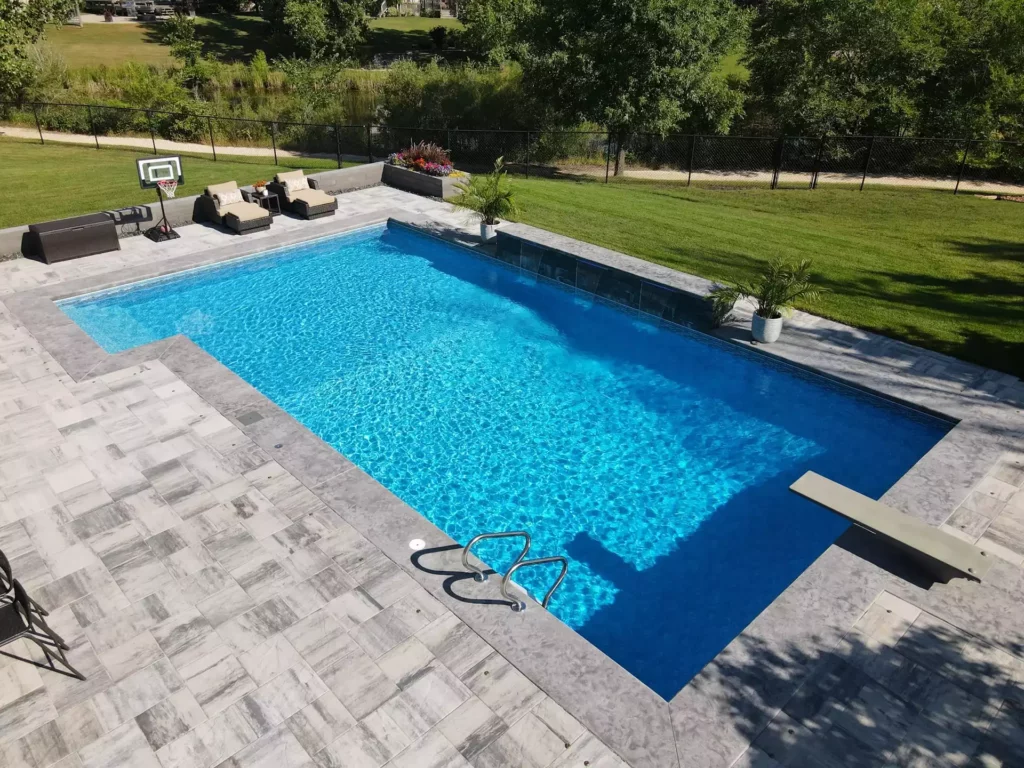 Aqua-Tech has been installing swimming pools in Winnipeg for 30+ years. Our track record of installing well over half of the pools in Winnipeg each year speaks for itself. Our specialty is creating better places to come home to by delivering incredible transformations, on time and on budget.
We're happy to assist with:
Straightforward liner replacements
Full-scale swimming pool redesign
Landscaping updates and overhauls
Backyard updates and transformations
Repairs and renovations
Don't wait any longer to make the most of your property with a custom pool. Get in touch with our experts at Aqua-Tech in Winnipeg today!
A Before and After Gallery
Our Interactive Pool Design
Answer our guided questions to be presented with a design of your perfect pool.
Our Pool Renovation Projects
Dedicated to Customer Satisfaction
Don't just take our word for it. See why our customers love us!
Very happy with the experience
A huge contributing factor in us deciding to go with you was your conviction that once you start a job you stay until you're finished. We're very pleased!
Your staff is always courteous—this in turn builds customer confidence in your company as well as trust. Kudos to Kathi and Al as well as the water lab!
The service was excellent..
As you know, we discovered at the beginning of the summer that our pool liner needed replacing. The excellent service and price that we received from you was awesome.
Our experience has been fantastic!
It was David's leadership skills, efficiency and communication skills that enabled us to laugh at the weather and wait the arrival of our new pool liner with anticipation, not frustration.
The pool and decking ended up being better than we expected and the project was done in the exact amount of time we were told it would be.
Definitely Do Business Here Again
The people in the crew were friendly and co-operative doing excellent work and cleaning up the jobsite as well. As in my past experience, Aqua-Tech has again done a first rate job. I look forward to referring your company to friends and acquaintances.
This letter is in regards to the excellent service we have received from Aqua-Tech. Whenever we have had problems we have phone and talked to either Rob or Dave and they have been very courteous and helpful.
I think the best part of the spa is that it is a great family conversation place and a chance to enjoy the starry sky. We are extremely satisfied with the quality and the design.
Get in touch with our team of home and backyard leisure specialists today.