THE FEATURES OF SUNDANCE® SPAS
ENHANCE YOUR SPA EXPERIENCE
Discover 40+ years of excellence with the many features of Sundance® Spas.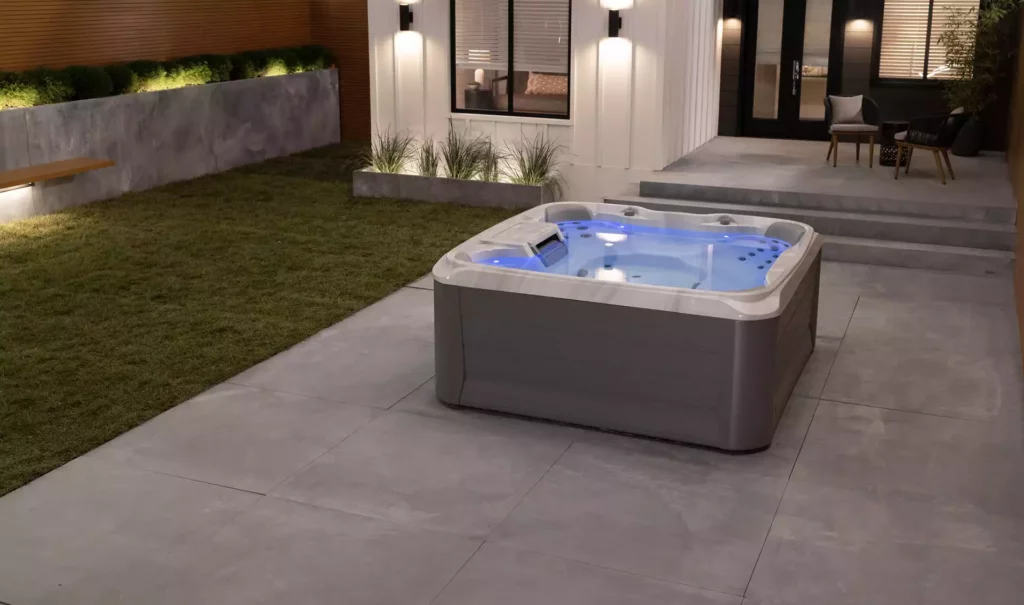 With Sundance® Spas, you can enjoy 40 different cabinet and shell combination options. Customize the look to elevate your backyard!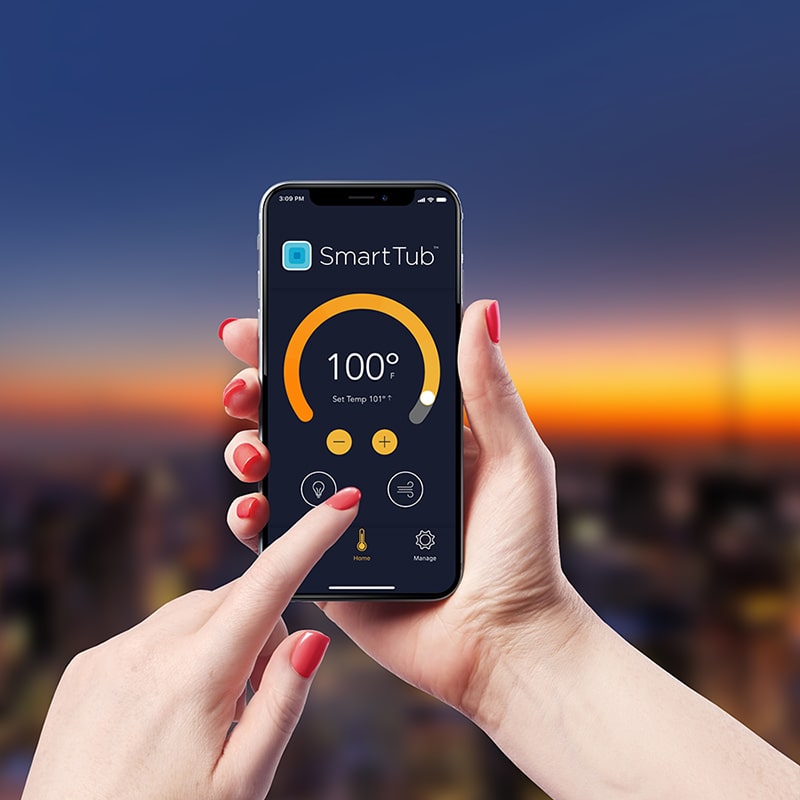 Owning a hot tub has never been so simple. The SmartTub™ System simplifies maintenance with automated remote monitoring.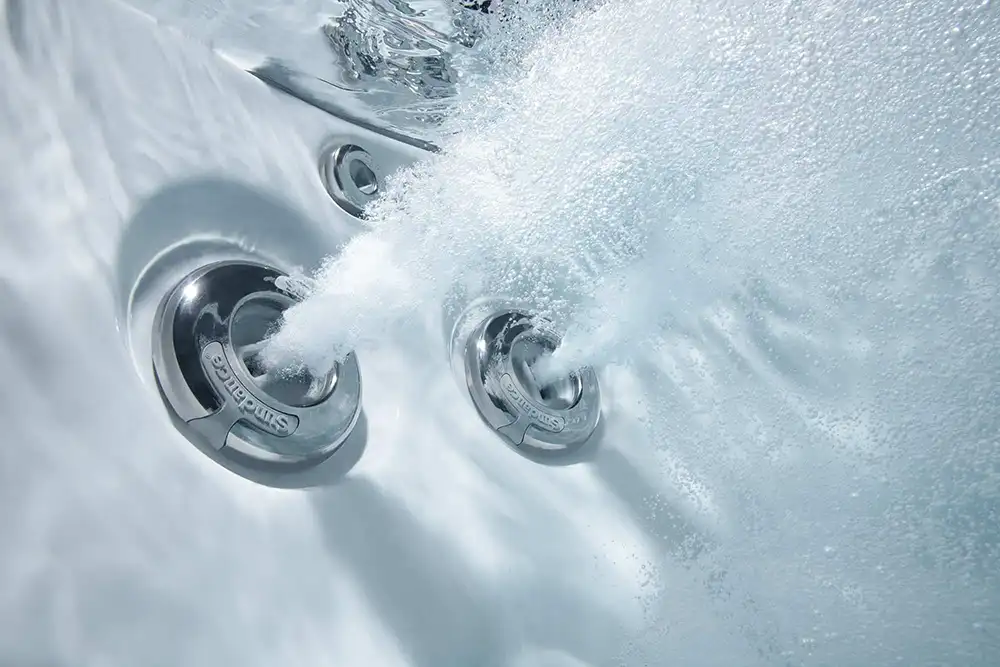 Get the most out of your hydrotherapy experience with jets that are designed to provide comfort, promote healing and rejuvenate your body.
Behind every quality hot tub is years of innovation. With 40+ years of industry experience, it's no wonder why Sundance® Spas feature innovative designs, cutting-edge features and quality construction.
Sundance® Spas create the perfect environment for relaxation, quality time and self-care. Nurture connections with family, friends and yourself within a healing atmosphere.
With over 20 models to shop from, we believe that there is a Sundance® Spa perfect for every lifestyle. Our spas can accommodate anywhere from 1-8+ people with a range of seating options.
With Sundance® Spas, you can confidently make a lasting investment. Each hot tub is crafted with quality materials that are chosen with durability, quality and style in mind.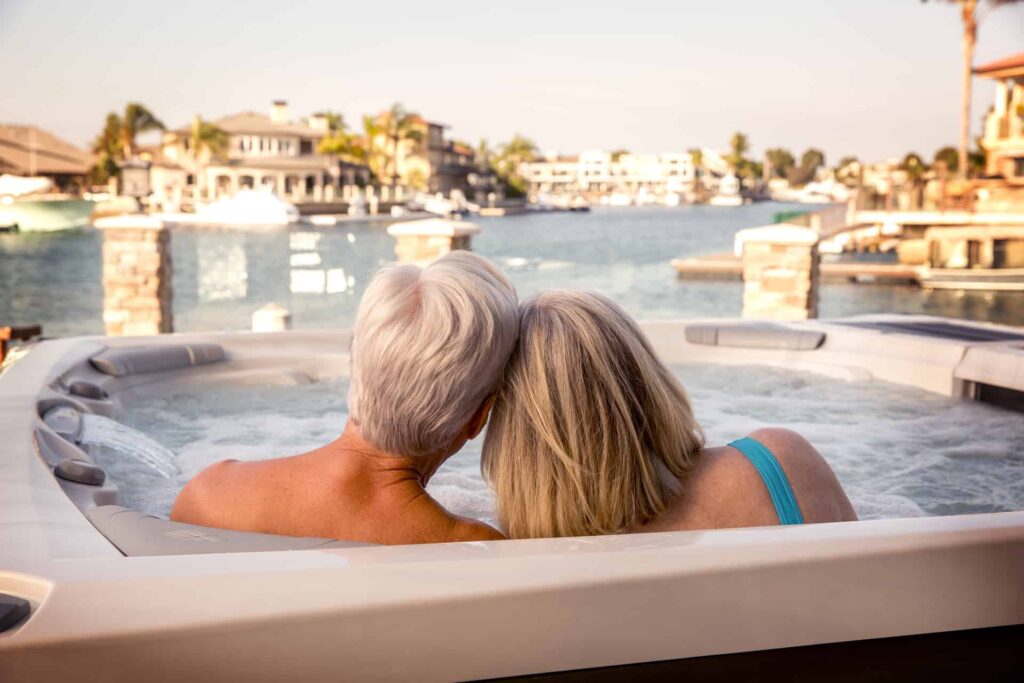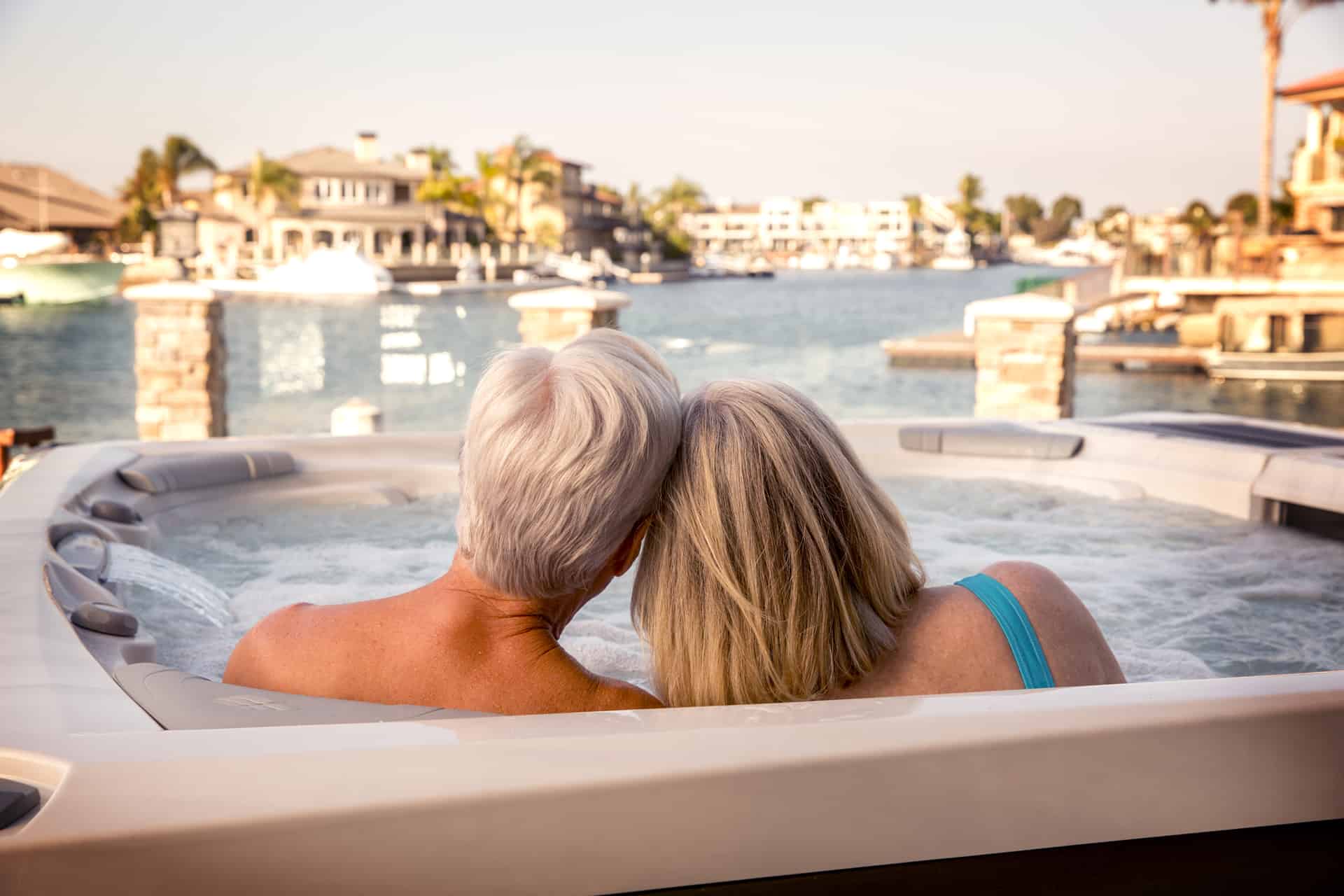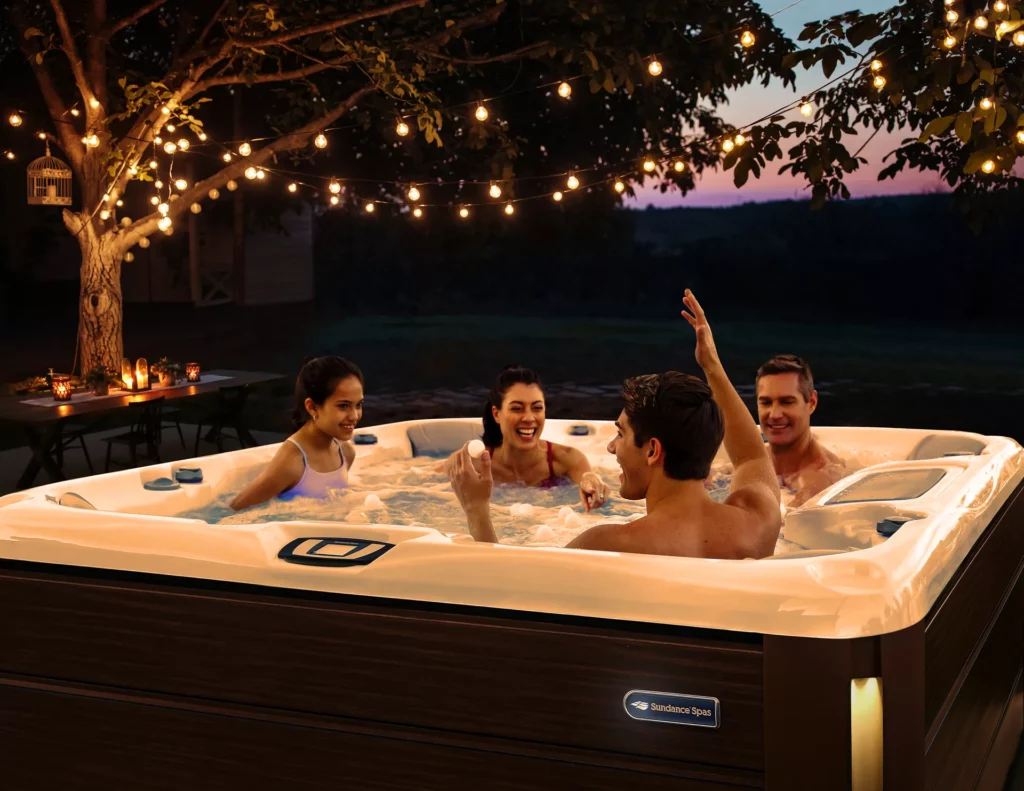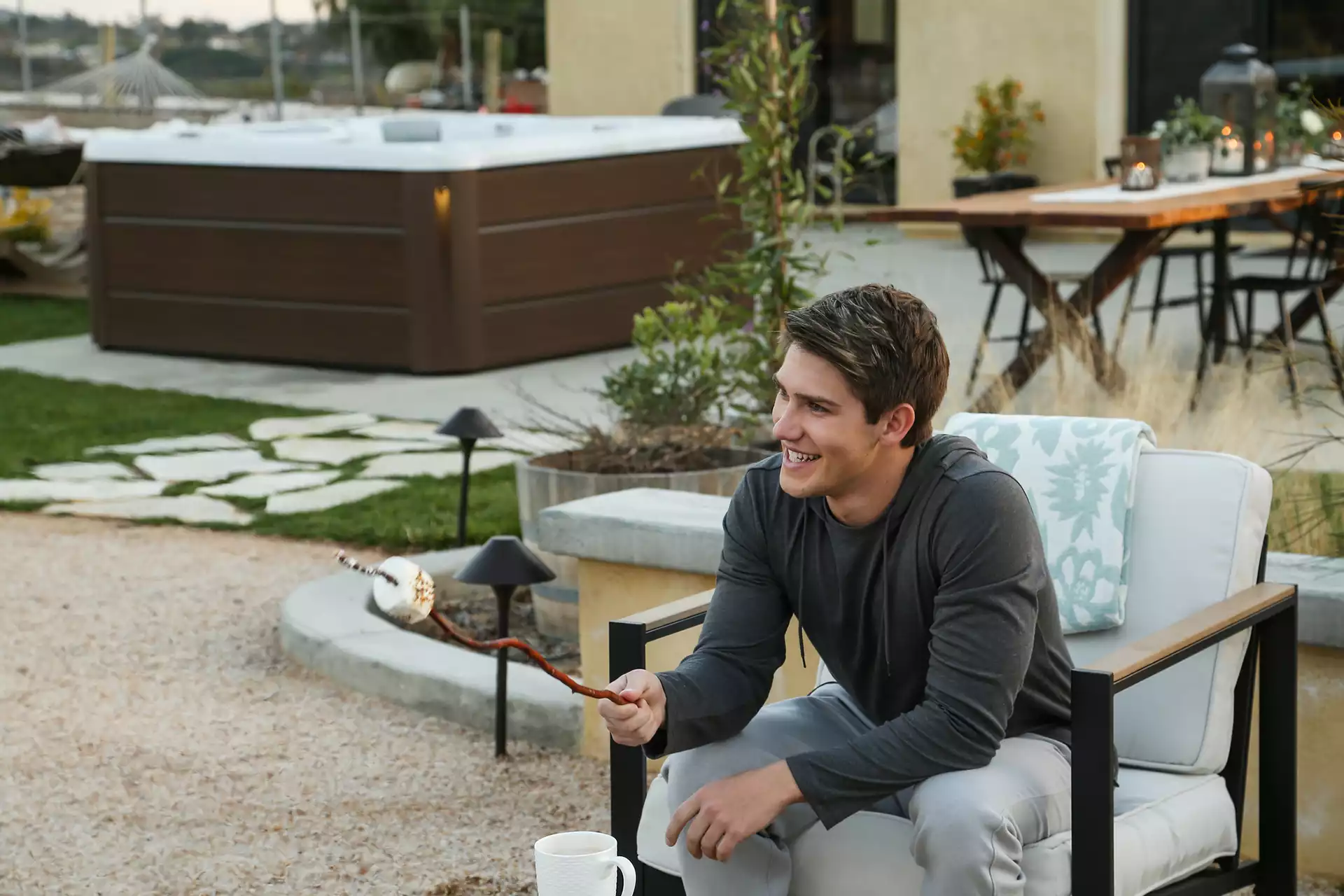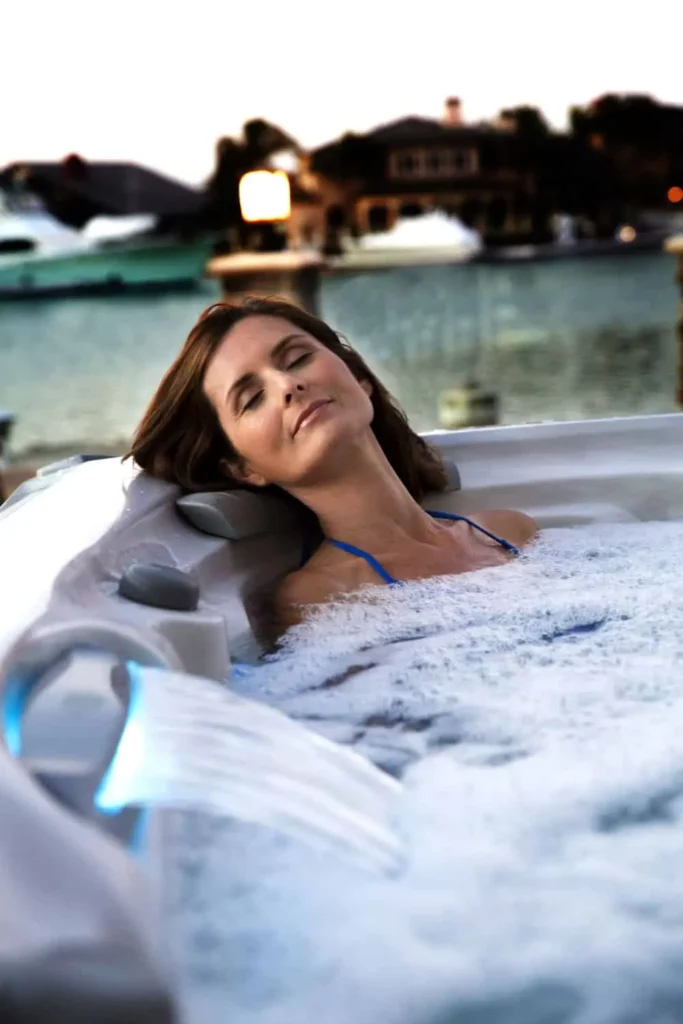 Fluidix® Jets operate without bearings that can clog or parts that wear out, combining air and water to create highly refined massage sensations. Each jet is positioned to reach pressure points used in reflexology and acupressure so stress and strain can be a distant memory.
Even if you don't know the difference between Swedish massage and Shiatsu, you'll be enchanted by the variety of massage combinations Sundance® Spas deliver. Every Fluidix® Jet is assigned a distinct role, uniquely designed to simulate a specific massage action. Air-only jet streams feel like delicate fingers massaging soft tissues. Other jets act more like strong hands deeply kneading large muscles. Some even mimic the rapid, stimulating techniques of Eastern massage therapies.
Regardless of which Fluidix® Jet combination you call your favorite, you can get the most from your Sundance® Spa.
The exclusive SmartTub™ System is engineered to maximize your relaxation, aid in recovery and maximize connection time. From an app on your smartphone, you can enjoy the next generation of spa ownership, making it easier than ever to enjoy, connect with and maintain your hot tub.
SmartTub™ System Benefits
Sundance® Spas offers 40 unique cabinet and shell combinations, allowing you to fully customize the look and feel of your hot tub. Not only that, but you can also match your hot tub to your existing deck, patio or backyard aesthetic, creating a truly cohesive and complete appearance. Whether you're looking for sleek and modern, or rustic and charming, Sundance® Spas has the perfect hot tub for you!
Contact our team of home and backyard specialists at Aqua-Tech today. We're here to help make your Winnipeg house a home!