At Aqua-Tech, we strongly believe that owning a hot tub is essential to the ultimate home and backyard experience. That's why we are thrilled to offer the renowned Sundance® Spas brand, which boasts over 20 hot tub models to choose from. With our wide selection, finding the perfect spa that complements your lifestyle and preferences has never been easier.
Expect nothing but the best hydrotherapy experience with exceptional features like powerful jets, temperature-controlled water and comfortable ergonomic seating.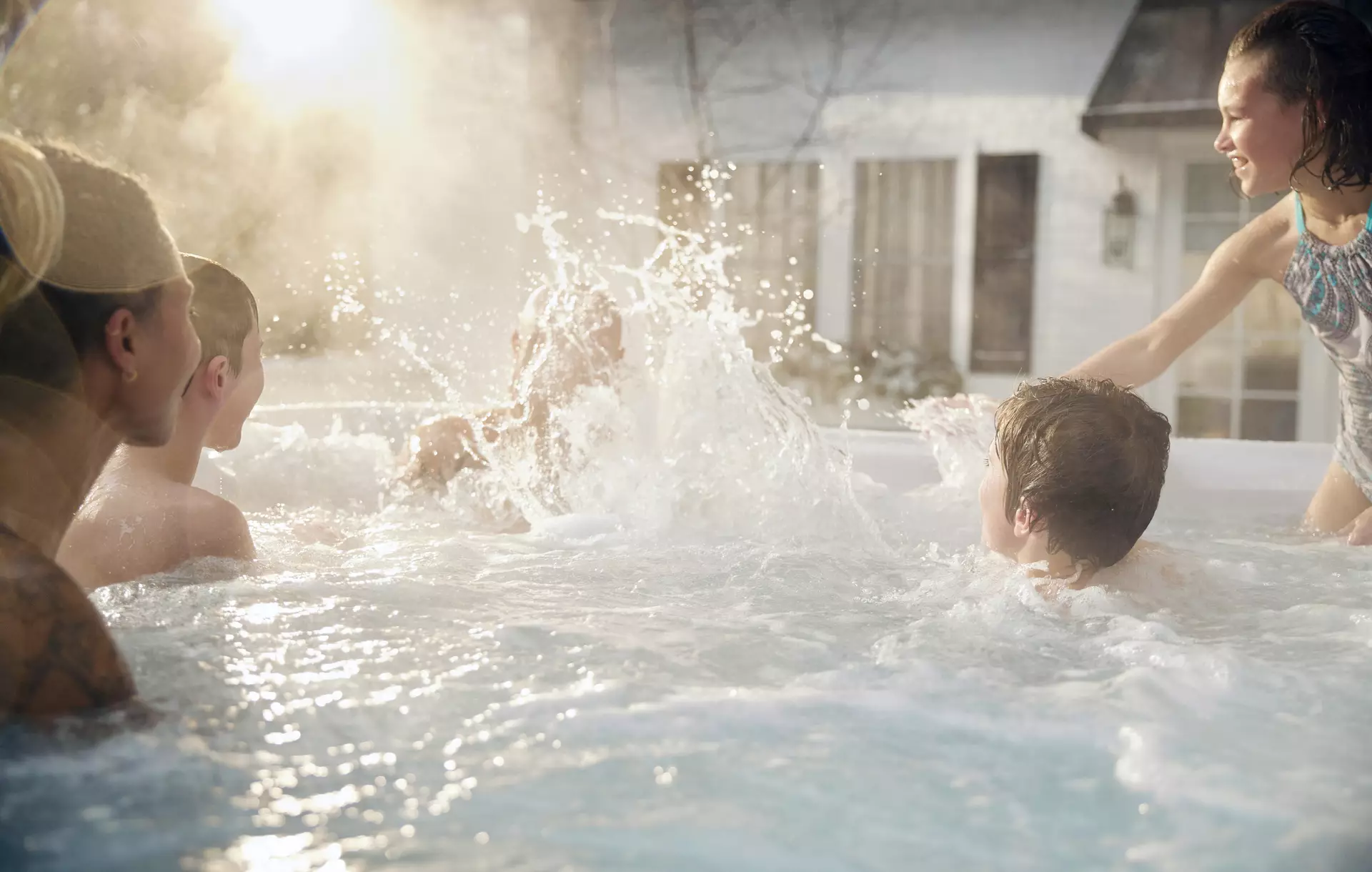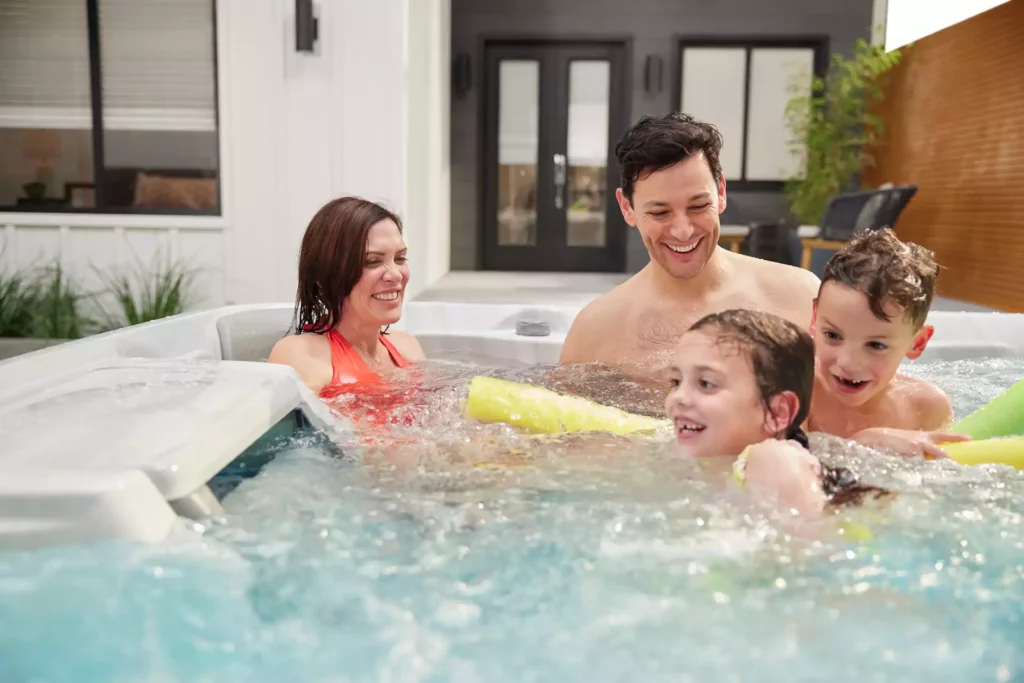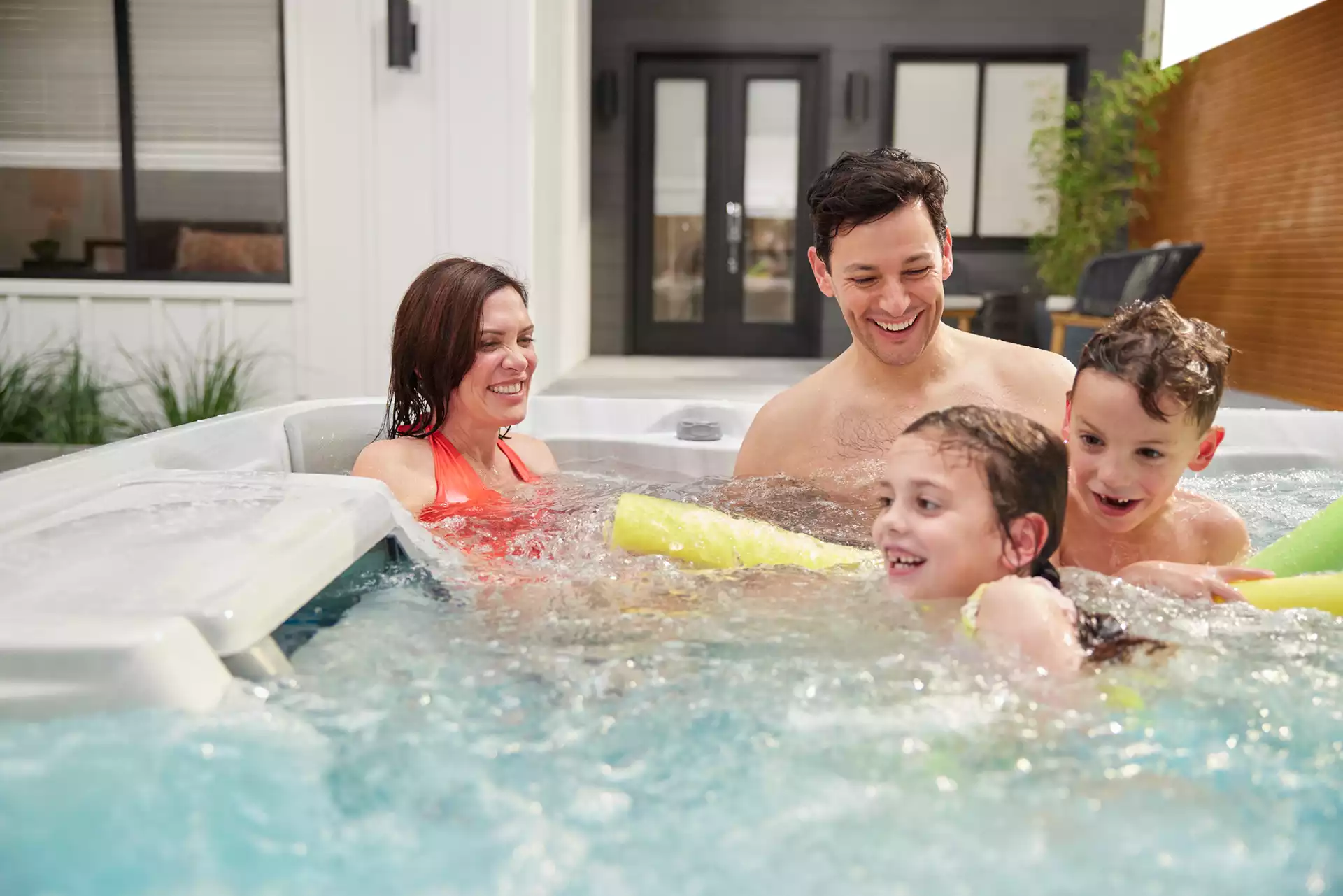 Our Best-Selling Hot Tubs
With 20+ hot tubs to shop from, finding the perfect spa for your lifestyle has never been simpler.
For over 40 years, Sundance® Spas has been a highly respected brand in the hot tub industry worldwide. Their hot tubs are known for their innovative features, premium materials and quality construction, making them an exceptional investment for any homeowner.
With a history of innovation, nearly every feature you see on a spa today was originally introduced or enhanced by Sundance® Spas so you can experience ultimate relaxation.
Innovative Jet Technology
Fluidix® Jets operate without bearings that can clog or parts that wear out, combining air and water to create highly refined massage sensations. Each jet is positioned to reach pressure points used in reflexology and acupressure so stress and strain can be a distant memory.
The exclusive Sundance® SmartTub® System is engineered to maximize your relaxation, aid in recovery and maximize connection time. From an app on your smartphone, you can enjoy the next generation of spa ownership, making it easier than ever to use and maintain your Sundance® Spa.
Elevate Your Outdoor Space
Your dream hot tub is just around the corner. With over 25 different cabinet and shell combinations, you can customize the entire look to your preference. You can even match the spa to your deck, patio or installation aesthetic for an appearance that is truly unique.
Looking for more information about Sundance® Spas? This helpful video has everything you need to know about this industry-leading brand!
Dedicated to Customer Satisfaction
Don't just take our word for it. See why our customers love us!
Very happy with the experience
A huge contributing factor in us deciding to go with you was your conviction that once you start a job you stay until you're finished. We're very pleased!
Your staff is always courteous—this in turn builds customer confidence in your company as well as trust. Kudos to Kathi and Al as well as the water lab!
The service was excellent..
As you know, we discovered at the beginning of the summer that our pool liner needed replacing. The excellent service and price that we received from you was awesome.
Our experience has been fantastic!
It was David's leadership skills, efficiency and communication skills that enabled us to laugh at the weather and wait the arrival of our new pool liner with anticipation, not frustration.
The pool and decking ended up being better than we expected and the project was done in the exact amount of time we were told it would be.
Definitely Do Business Here Again
The people in the crew were friendly and co-operative doing excellent work and cleaning up the jobsite as well. As in my past experience, Aqua-Tech has again done a first rate job. I look forward to referring your company to friends and acquaintances.
This letter is in regards to the excellent service we have received from Aqua-Tech. Whenever we have had problems we have phone and talked to either Rob or Dave and they have been very courteous and helpful.
I think the best part of the spa is that it is a great family conversation place and a chance to enjoy the starry sky. We are extremely satisfied with the quality and the design.
Our team of home and backyard leisure specialists are here to help you make your house a home. Learn more about our hot tubs, swim spas and renovations today!