Save time, money and hassle
Keep Your Pool Safe and Secure During Winter
When it's finally time to say goodbye to your pool for the summer, you'll need to protect it from harsh Manitoba winters. However the maintenance that's fundamental to preventing thousands of dollars in damage can be involved and time consuming. When you have Aqua-Tech experts winterize your pool, you're guaranteeing that it will be safeguarded from the any damage cold temperatures, snow, freezing and thawing can cause.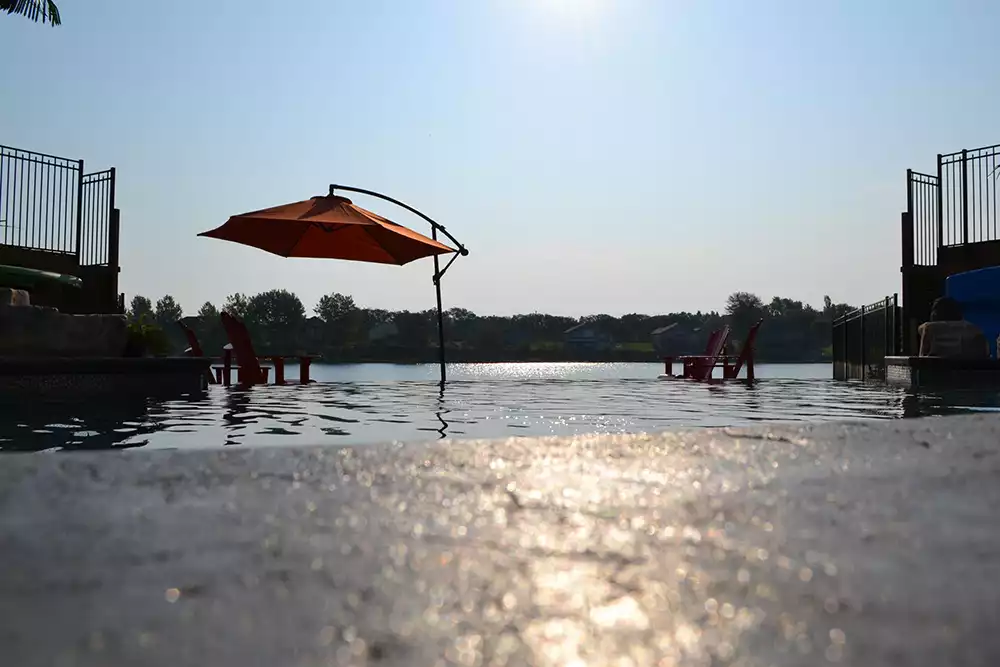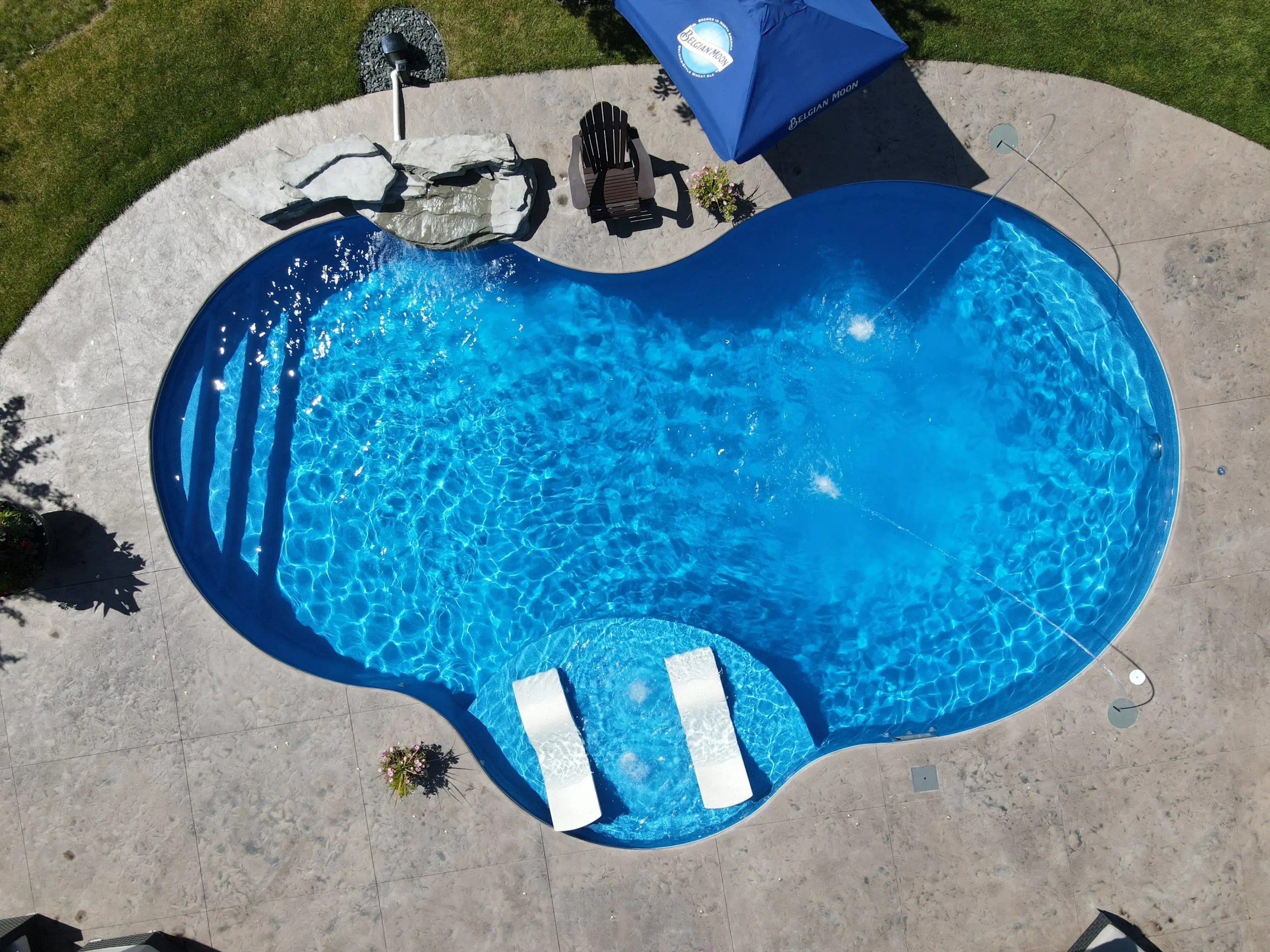 There are dozens of elements that will need to be addressed when winterizing your pool, and our skilled maintenance team uses our thorough process to take care of all of them. With our professional winterizing service, you'll get the peace of mind that when you're ready to swim again next summer, you won't pull back the cover to discover any major, costly issues.
To ensure a perfect closing, we follow a specific, multi-step process. Simply put, our experts will conduct several water tests before your scheduled pool closing to ensure the water chemistry required for the closing is in place. Once your water is balanced, we'll use a combination of our high quality products to prevent stains from forming while your pool is closed as well as neutralize any existing algae.
The pool itself will also need a thorough cleaning to remove any remaining dirt or particles. The water level will need to be lowered, and the systems will all need to be flushed to prevent damage that can happen when the mechanical elements sit water-logged for long periods of time. All accessories will have to be removed, dried and stored properly. There are many more important steps involved in a well-executed pool closing than we've highlighted above.
In addition to being highly-trained in pump, filter and heater preparation, our experienced technicians are well-versed in the complexities of winterizing the newest pool technologies such as water features, salt generators, automatic cover systems and pool automation systems. This ensures a flawless closing, eliminating the chance that damage could occur during the cold season.
This fall, count on Aqua-Tech to close your pool or hot tub and protect it from the elements. Take away the worry of 'what if' by letting us complete the entire process for you. Aqua-Tech can skillfully manage all the steps required for a thorough pool closing, saving you the stress of doing it yourself and the worry that if something wasn't done correctly it could cost hundreds of dollars to fix next summer. We'll help you prevent costly mishaps which can occur when your pool or hot tub is improperly prepared for the off-season so next spring you can count on a smooth spring start-up (and we can help you with that too!)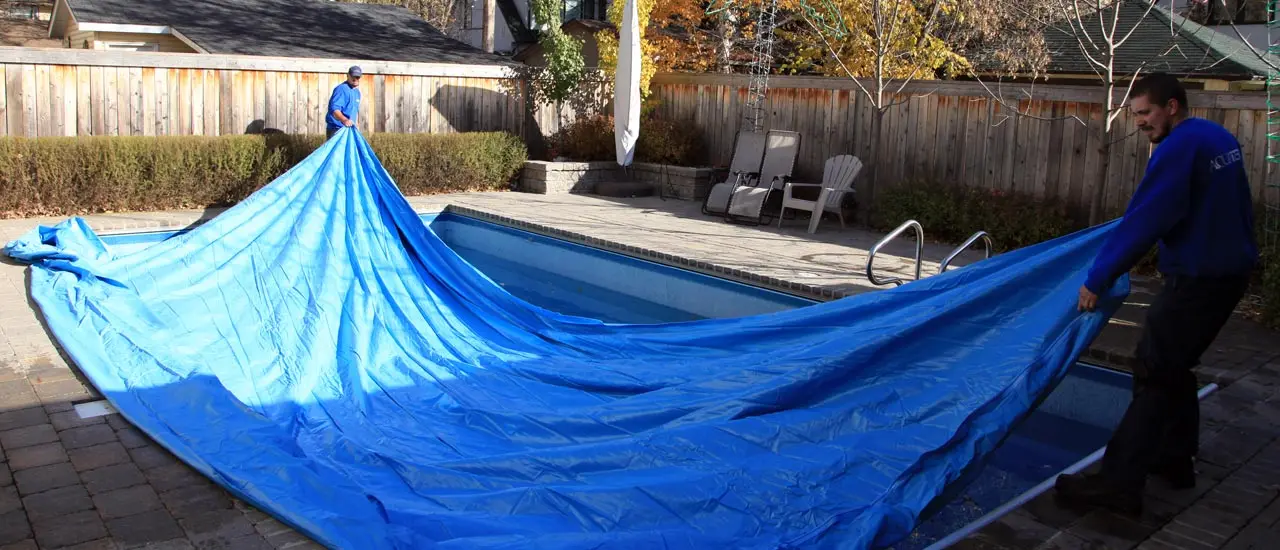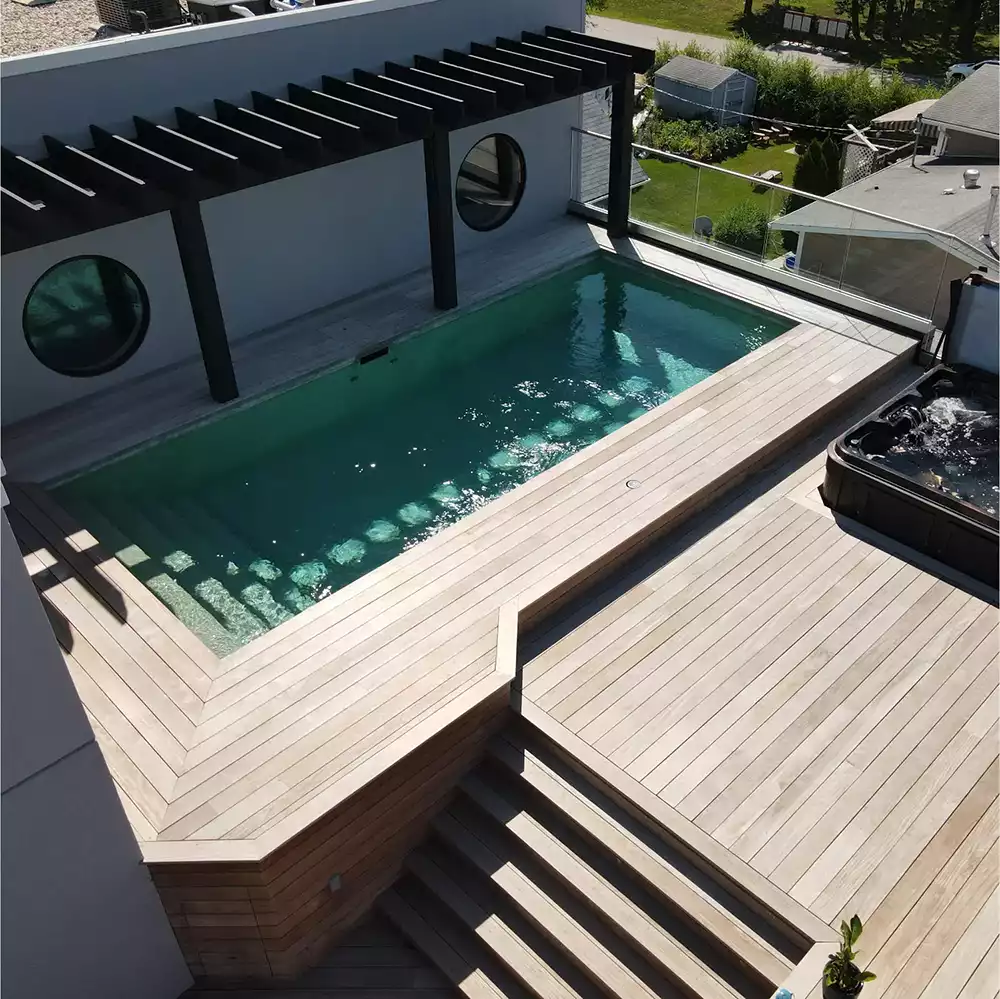 Why Our Customers Love Us
Don't just take our word for it. See why our customers love and recommend us!
Kathi, I just want to let you know how pleased I am with the pool closing. The job was done to my expectations…and then some! I appreciate the thoughtfulness and attention to detail—exactly what makes me want to do business with a firm. 
Aqua-Tech can take over your on-going weekly maintenance, one time support requirements, and more! Find out how we can help you spend time enjoying your pool or hot tub—not maintaining it!