Don't settle for anything less than you should
Trust Aqua-Tech to Advocate on Your Behalf
When you need to submit an insurance claim for your swimming pool because of an accident or other insurable cause, you want to ensure you get what you deserve. Navigating an insurance claim can often feel like an uphill struggle, so let Aqua-Tech advocate on your behalf. In our decades in business, we've supported countless clients through the process and we will help you get back in your pool as quickly as possible.
Thanks to our in-depth understanding of pools, we can seamlessly liaise with you and your insurance agency, providing the necessary information and assessments about how to best address the existing situation and prevent a similar occurrence in the future. Our high quality of work satisfies you as the pool owner. Further, our technical capabilities alongside our existing relationships as their preferred vendor will ensure that your insurance company will be ready to work with us.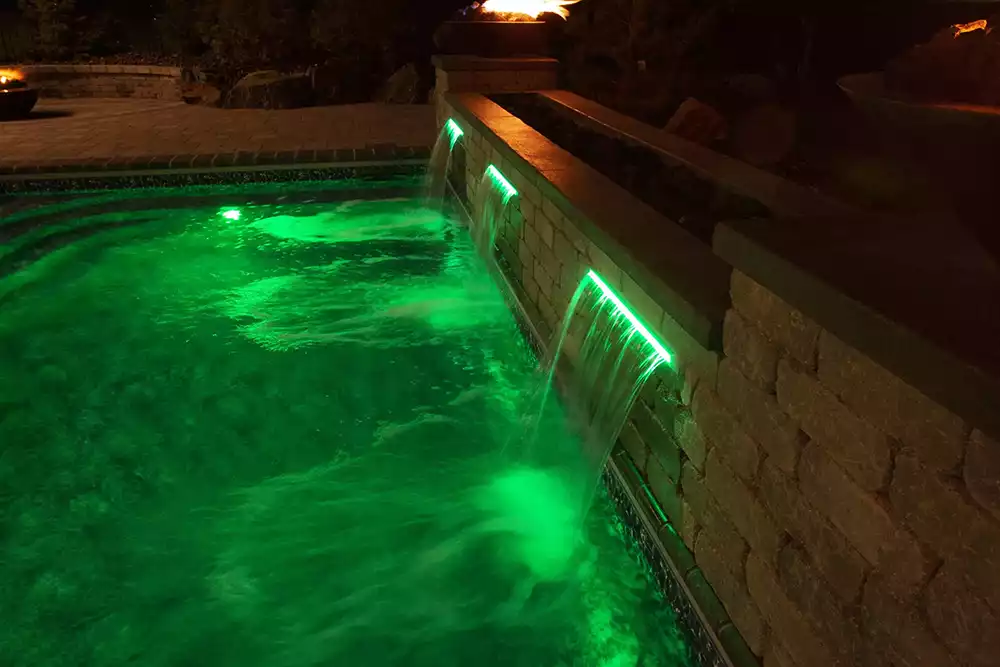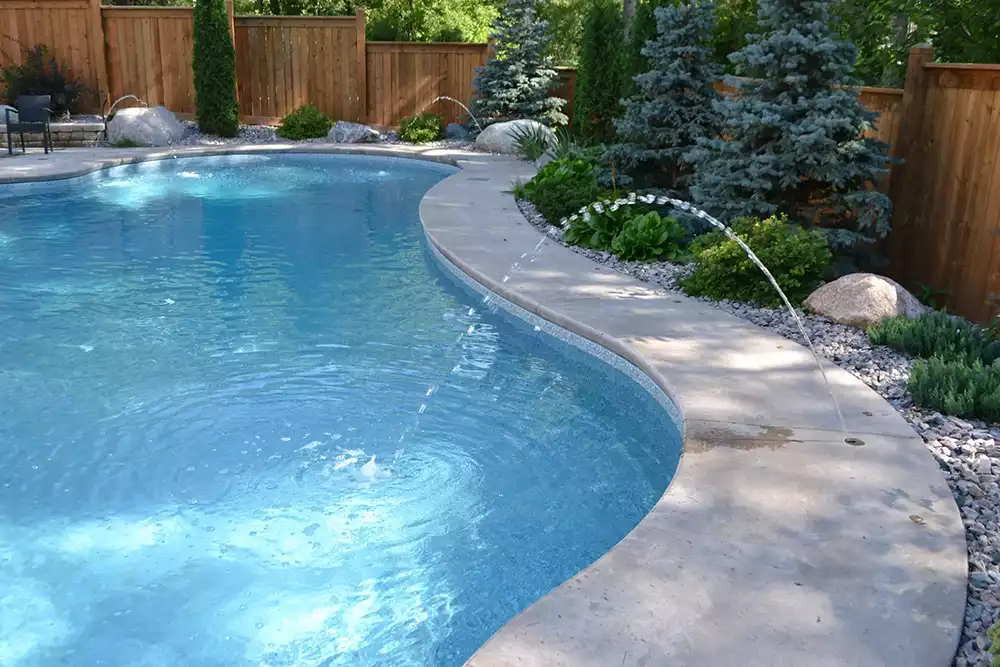 It's your right to choose your vendor and when you partner with Aqua-Tech, you can expect that at the end of your claim your swimming pool will be restored to its original condition–or maybe even improved upon! Throughout the process, we want you to understand your best option and always advocate for a full replacement where necessary.
Request Your FREE Insurance Consultation!
Aqua-Tech has years of experience advocating for people like you to get what they deserve from their swimming pool insurance claim. Find out how we can help you, too!
Our Experience and Relationships
Our strengths lie in the ability to systematically investigate not only the surface damage but to also assess the potential remedial measures and costs associated with your insurance claim. By using our process, neither you nor the insurance company need to worry about what may have to be repaired. Our breadth of experience includes accurately determining all of the measures that are required to restore your pool to its original state.
Our unmatched experience in this industry makes us the ideal partner for your insurance claim. You wouldn't settle for anything less than an Aqua-Tech pool, so why would you accept less generous benefits than you deserve?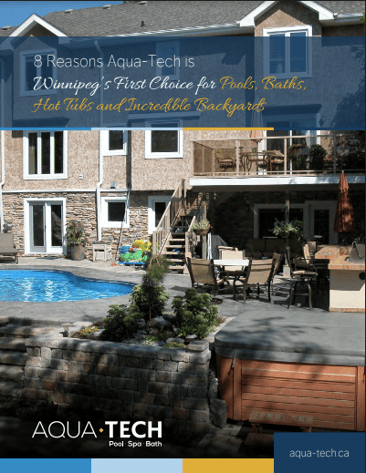 Download the FREE Ebook 8 Reasons Aqua-Tech Is Winnipeg's First Choice for Pools, Baths, Hot Tubs and Incredible Backyards
Aqua-Tech has been creating beautiful places to come home to for over thirty years. Download this FREE ebook to discover how we will do the same for you.
Dedicated to Customer Satisfaction
Don't just take our word for it. See why our customers love us!
Very happy with the experience
A huge contributing factor in us deciding to go with you was your conviction that once you start a job you stay until you're finished. We're very pleased!
Your staff is always courteous—this in turn builds customer confidence in your company as well as trust. Kudos to Kathi and Al as well as the water lab!
The service was excellent..
As you know, we discovered at the beginning of the summer that our pool liner needed replacing. The excellent service and price that we received from you was awesome.
Our experience has been fantastic!
It was David's leadership skills, efficiency and communication skills that enabled us to laugh at the weather and wait the arrival of our new pool liner with anticipation, not frustration.
The pool and decking ended up being better than we expected and the project was done in the exact amount of time we were told it would be.
Definitely Do Business Here Again
The people in the crew were friendly and co-operative doing excellent work and cleaning up the jobsite as well. As in my past experience, Aqua-Tech has again done a first rate job. I look forward to referring your company to friends and acquaintances.
This letter is in regards to the excellent service we have received from Aqua-Tech. Whenever we have had problems we have phone and talked to either Rob or Dave and they have been very courteous and helpful.
I think the best part of the spa is that it is a great family conversation place and a chance to enjoy the starry sky. We are extremely satisfied with the quality and the design.