Your Complete Backyard Team
Learn more about the team who will bring your backyard dreams to life
Backyard Renovation Bliss
The last thing you want to do in the summer is take on another project, so let us do it for you! We manage every aspect of your complete backyard renovation for you, from a pool refresh to a fully landscaped personal paradise. Aqua-Tech's team of experts include dedicated renovations specialists, designers and project managers, so all you'll have to do is sit back, relax and watch the transformation happen.
Experienced and Skilled Team
Our in-house capabilities include designers to bring your vision to life; project managers to deliver your project on time and on budget; skilled installers to create the swimming pool you've been dreaming of; service technicians to install and maintain your components; and landscapers who can create your backyard wonderland.
Choosing Aqua-Tech means that you'll only work with one team and never have to coordinate schedules between the range of companies working on different aspects of the project. Our team will assess the requirements, create a schedule and complete the work when we say we will. Our job is only finished when you're completely satisfied.
You'll only have one point of contact, your dedicated project manager, so that you can develop a strong relationship throughout the course of work, stay in close contact and receive regular updates on the progress of the work. None of the work we do is outsourced. Only Aqua-Tech staff work on your project—a guarantee you just won't get anywhere else in Winnipeg.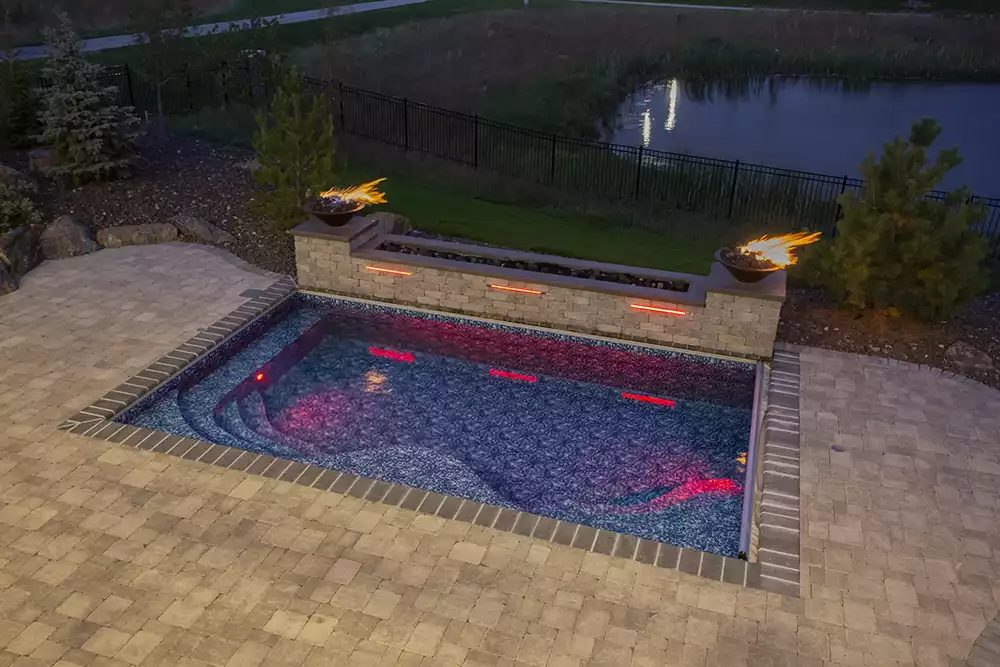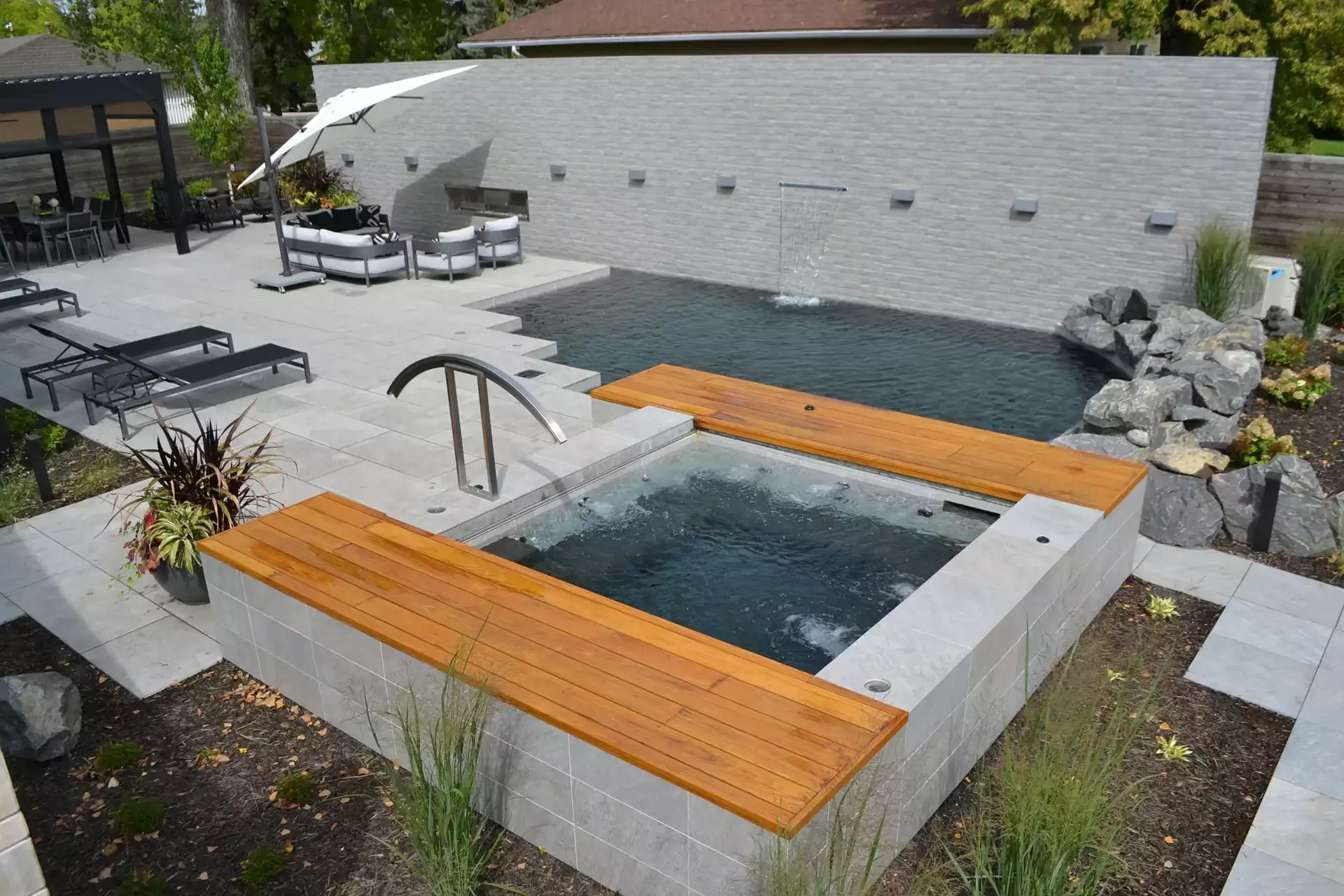 Winnipeg's Highest Standards
Our consistently high standard of work, the ability to tackle all aspects of your backyard renovation project in-house and the ease of coordinating our internal teams ensures that your backyard renovation will be stress-free and produce a final result that you'll love for years to come. Why rely on anyone else? Call us today to meet the team and finally get the backyard you deserve! Call us today to learn more!
Get Your FREE Custom Renovation Quote!
Take the first step towards a swimming pool and backyard you can fall in love with again! Your swimming pool and backyard renovation quote includes all costs—and never any surprises.
Dedicated to Customer Satisfaction
Don't just take our word for it. See why our customers love us!
Very happy with the experience
A huge contributing factor in us deciding to go with you was your conviction that once you start a job you stay until you're finished. We're very pleased!
Your staff is always courteous—this in turn builds customer confidence in your company as well as trust. Kudos to Kathi and Al as well as the water lab!
The service was excellent..
As you know, we discovered at the beginning of the summer that our pool liner needed replacing. The excellent service and price that we received from you was awesome.
Our experience has been fantastic!
It was David's leadership skills, efficiency and communication skills that enabled us to laugh at the weather and wait the arrival of our new pool liner with anticipation, not frustration.
The pool and decking ended up being better than we expected and the project was done in the exact amount of time we were told it would be.
Definitely Do Business Here Again
The people in the crew were friendly and co-operative doing excellent work and cleaning up the jobsite as well. As in my past experience, Aqua-Tech has again done a first rate job. I look forward to referring your company to friends and acquaintances.
This letter is in regards to the excellent service we have received from Aqua-Tech. Whenever we have had problems we have phone and talked to either Rob or Dave and they have been very courteous and helpful.
I think the best part of the spa is that it is a great family conversation place and a chance to enjoy the starry sky. We are extremely satisfied with the quality and the design.