Why do so many Winnipeggers enjoy their swimming pools? The feedback from our 2,000 customers list these reasons as the top 5!
#1  Children's laughter and family fun come out on top.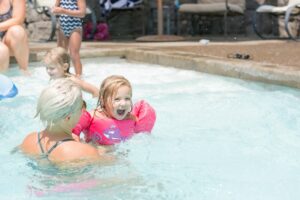 There is no greater sound to a parent than the laughter and smiles from the enjoyment of their backyard swimming pool. Hours and hours can be spent….children do not grow tired of a pool. They will be tired at the end of the day though and that makes getting to bed easier. ?
#2 The Convenience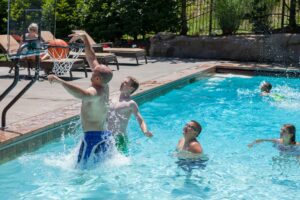 There is no packing, driving on the busy highways than packing again and coming back. The fridge is stocked once. If your kids are in sports or working you can still do a half day by the pool! It also allows Dad to play a game of golf on the weekend and reduce the "golf guilt" because everyone is having fun around the backyard resort.
#3 Family togetherness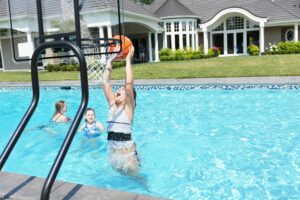 Even though our children are older now we are still the meeting place in the summer. In fact grandparents are buying pools now so they can interact and enjoy family fun too. Knowing where your kids are and spending quality time is what it's all about.
#4 Costs less than a cottage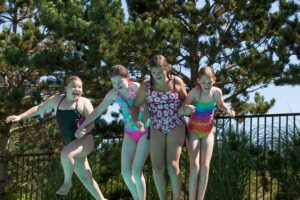 Inground pools range from $50,000 to $100,000…..cottages start at $200,000. A very elaborate pool will cost $200,000 but an elaborate cottage will be more than a $1,000,000. Plus the water at the lake may not be suitable for swimming and the ticks or mosquitos are more plentiful. The pool wins!
#5 Maintenance Myth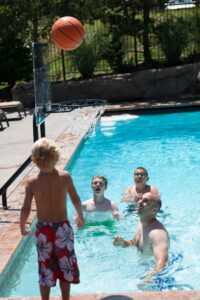 If you're taking longer than one hour per week to look after your pool you better come see us because we must not have explained pool maintenance well enough. The vast majority of our customers say the pool is so easy to look after. In fact some say the grass where the pool is now was more work.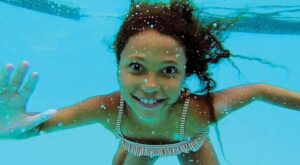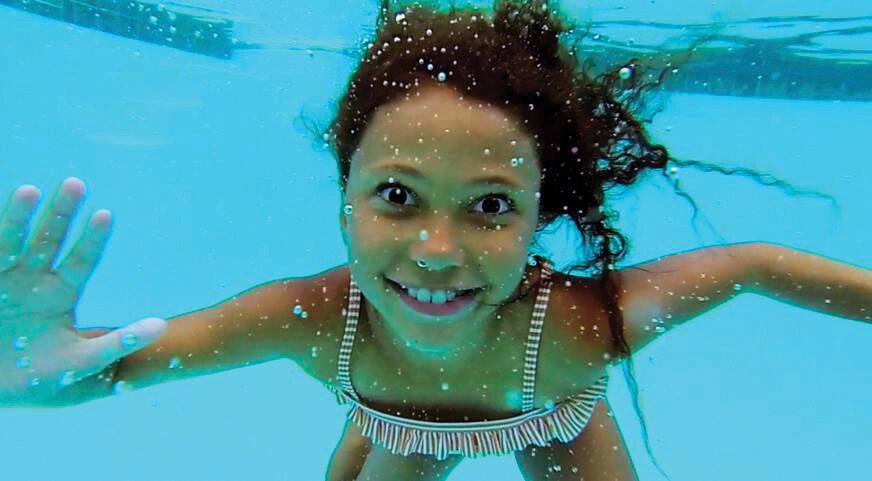 Start your backyard pool planning by visiting one of our award winning designers for a free consult!