Sand filters are able to filter particles that are 40-50 microns in size, this is about the size of the tip of a ball point pen. They use specialized sand or Activated Filter Media (AFM) to filter anything that finds its way into your pool.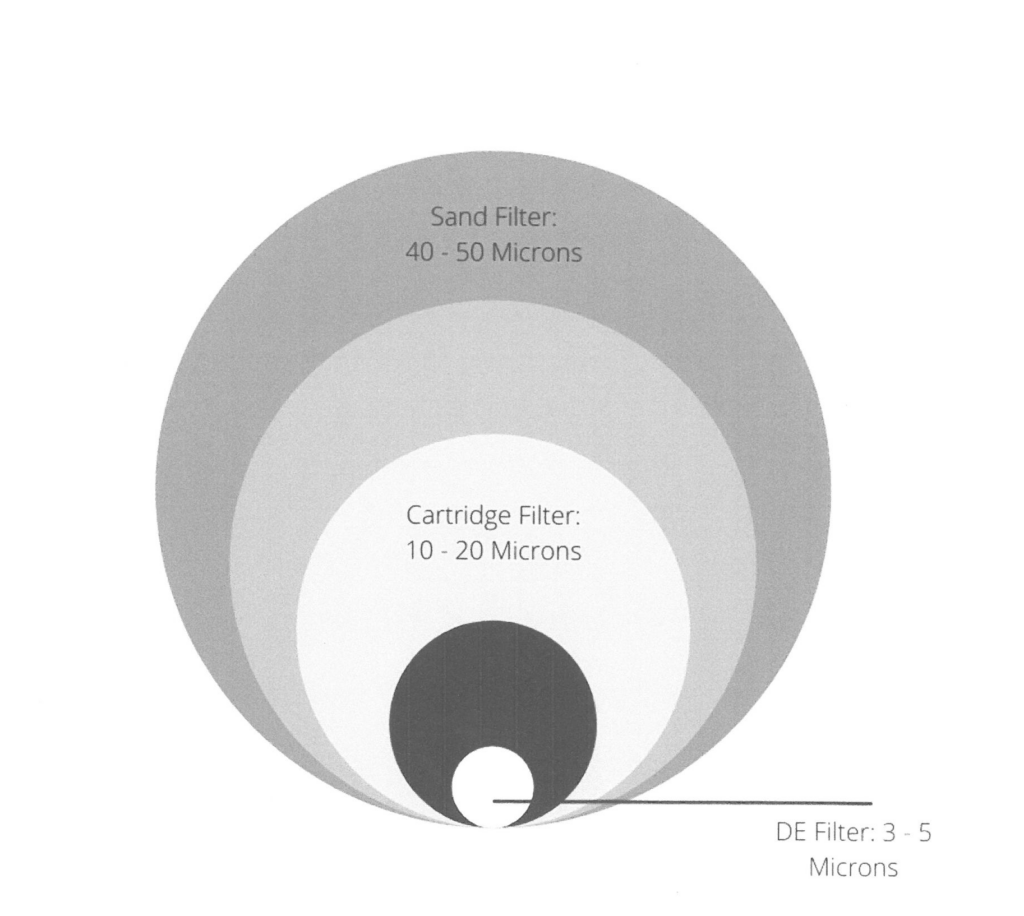 It is important to chemically clean your filter once every summer. If you are experiencing cloudy water or algae it is important to clean the sand filter again.
For the best results, follow the steps below:
Backwash filter for 3-5 minutes, rinse for 20-30 seconds
Turn pump off and return dial valve to 'filter' position
Remove the strainer lid on the pump
Dissolve one pouch of Filter Brite or Filter Cleanse in a clean pail
Add the Filter Brite solution through the strainer basket and replace the lid
Turn on the pump for 5-15 seconds (just enough time to get the Filter Brite or Filter Cleanse from the pump into the filter
Shut off the pump and leave off for at least 8 hours (or overnight)
Back wash thoroughly (at least 3 minutes)
Resume normal operation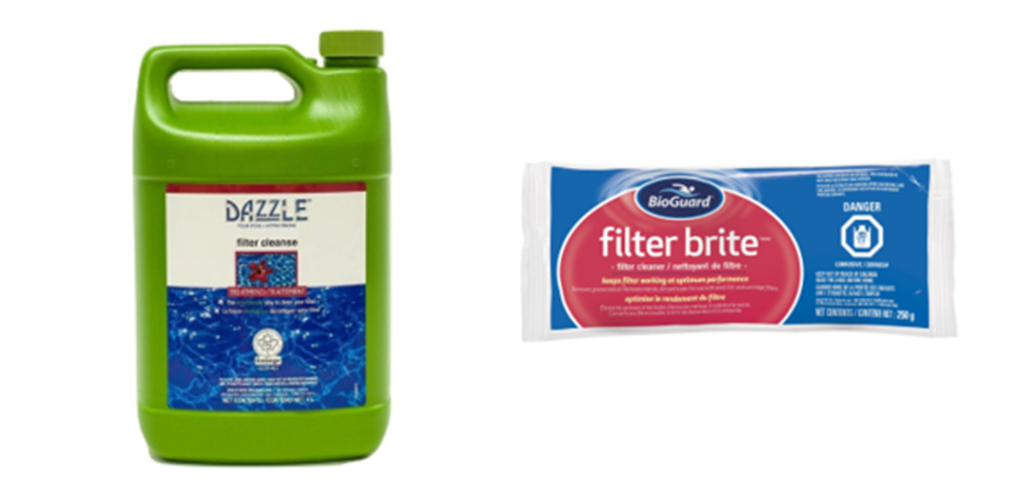 Tips throughout the year:
If filter pressure rises 5lbs above normal operating pressure, backwash (generally no need to chemically clean)
If you have a problem with metals or an algae outbreak, chemically cleaning the sand can help prevent future occurrences
Remember to vacuum on waste or drain if you are removing large deposits of algae and debris
Bonus Tip: Use BioGuard Skim Mor Socks in your skimmer basket and you will improve your filter cycles up to 50%!