Tips for Storing Unattractive Pool Equipment
When it comes to swimming pool storage, don't feel the need to box yourself in. Pool equipment is never attractive, so why not tuck the unattractive away into something charming? These pool storage tips and trends will help inspire you to turn your yard into an outdoor living room.
---
Pool Houses
Pool houses are a great way to create an outdoor space that's perfect for storage but is also wonderful for living, working, and entertaining! Here at Aqua-Tech, we work with a local company called Make It Home to help make pool house dreams come true! In addition to storage, these pool house interiors offer work, food preparation and play areas.
---
Pool Sheds
One easy way to create the coveted look of a fancy pool house on a budget is to convert a garden shed into pool storage. During pool season, this can be the perfect place to put large floats when not in use, as well as to tuck away toys when planning a romantic date night near the pool.
Garden sheds can be found at most home improvement stores and last for many seasons. While they don't offer the comforts of a pool house, they provide a clean closed area to store pool toys during pool season as well as pool equipment like ladders and railings during the off season.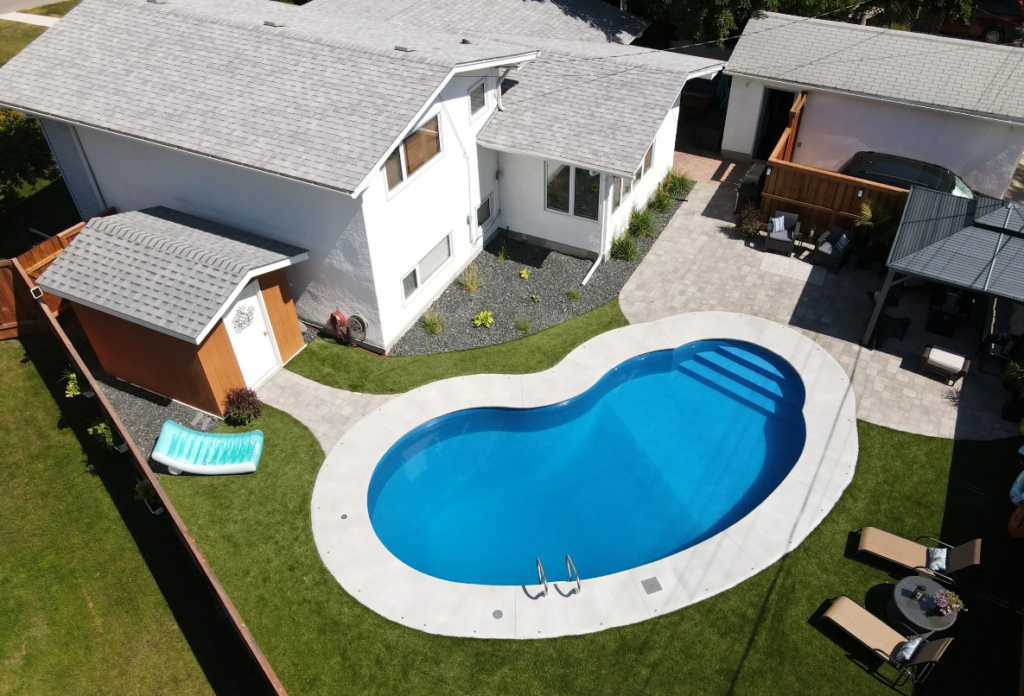 ---
Storage Bench
If your house is the party place, consider adding an all-weather outdoor bench that doubles as extra seating for extra summer storage. Most often made of durable plastic, these benches are easily assembled and ready to use. Pool storage benches are the perfect solution if you have young children and lots of toys — just toss them in and shut the lid for an easy clean up!
---
Design Your Own
Sometimes unique is always better. For storage that's bespoke to your backyard, you may consider designing your own unit from scratch! Whether it be a fence shelf unit to hold all your floaties and pool noodles, or a rolling unit to hold all the swimming knick knacks while you're enjoying the pool!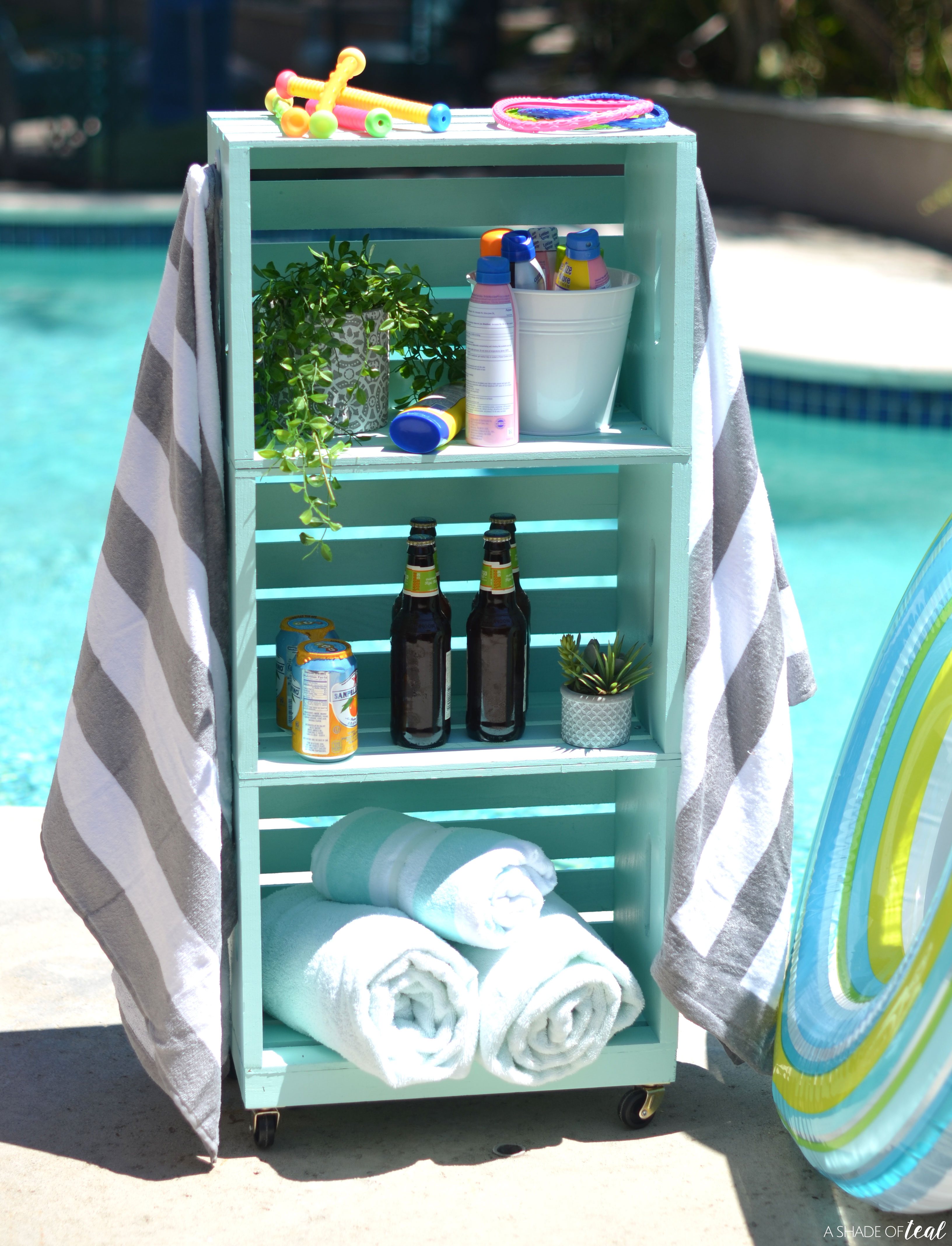 ---
Choose the Best Pool Storage for Your Family
Creating the best pool storage starts with first identifying what you'll need to store. Will you need to hide pool floats on a windy day and also tuck away the seasonal safety cover? If so, a larger shed or pool house might be the best storage solution for you. Do you need a quick and easy storage solution to toss pool toys at the end of a day of splashing? Then perhaps a bench or bespoke solution is best for you. Either way, summer days and nights are full of endless fun when a swimming pool is involved. The mess is temporary, but the memories will last a lifetime.