Revamp Your Bathroom Space
Personalized Bathroom Remodeling
Your bathroom should reflect your style and needs while complementing your home's design. By entrusting Aqua-Tech to design and install your bathroom's custom- built features, you'll get more than the components: you'll get a whole host of features that will make your bathroom functional, beautiful and, as so many of our past customers can attest to, your new favourite place to be.
Completely Bespoke Components
Our custom components just begin with unique cabinetry designs, including made-to-order drawers and cupboards, window seats, benches and more. We can design bespoke glass accents, like floor to ceiling showers, and unique glassed-in steamrooms. We also work with many other materials to create bathrooms that are completely unique and incorporate only the elements you want.
Personalized Lighting and Electronic Controls
As for finishing touches, you'll be pleased to learn that we can also create stunning lighting designs, allowing you to customize the feel of your bathroom depending on your mood. Additionally, we can include a range of finger-tip controls so you can adjust every aspect of the room to be exactly as you'd like it to be.
The Aqua-Tech team is capable of so much more than we've highlighted here. If you can dream it, we will make it a reality. If you'd like to discuss any other materials or tailored features, make an appointment with our interior designer to find out how we'll bring your vision to life. There's nothing that we can't build! During your consultation, we'll discuss the aspects that you'd like included in your dream bathroom. Alternatively, if you only know that you want to restyle your existing space and need some professional advice, we'll provide that too. Rest assured that the final product will be a bathroom that you'll be able to enjoy for years to come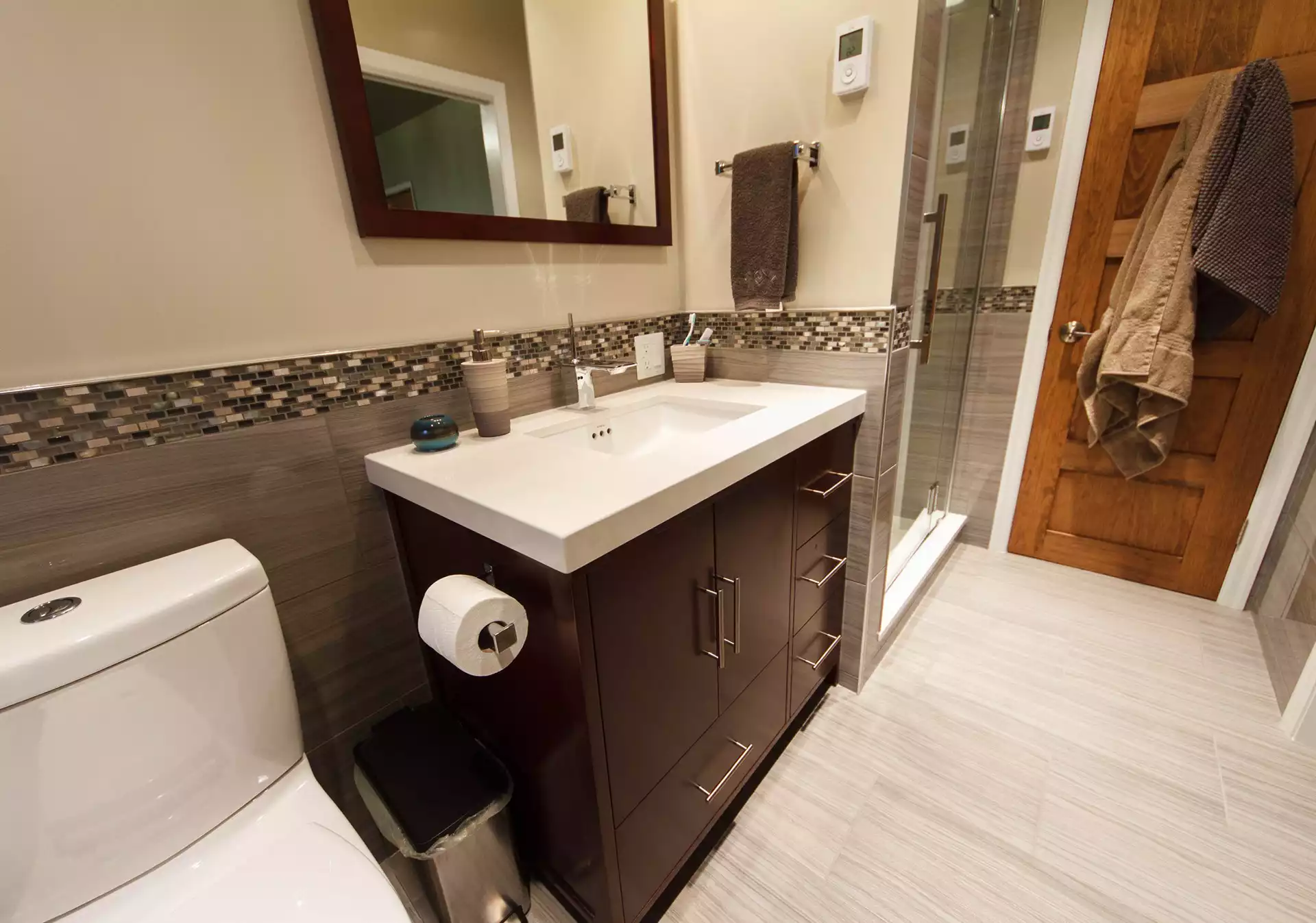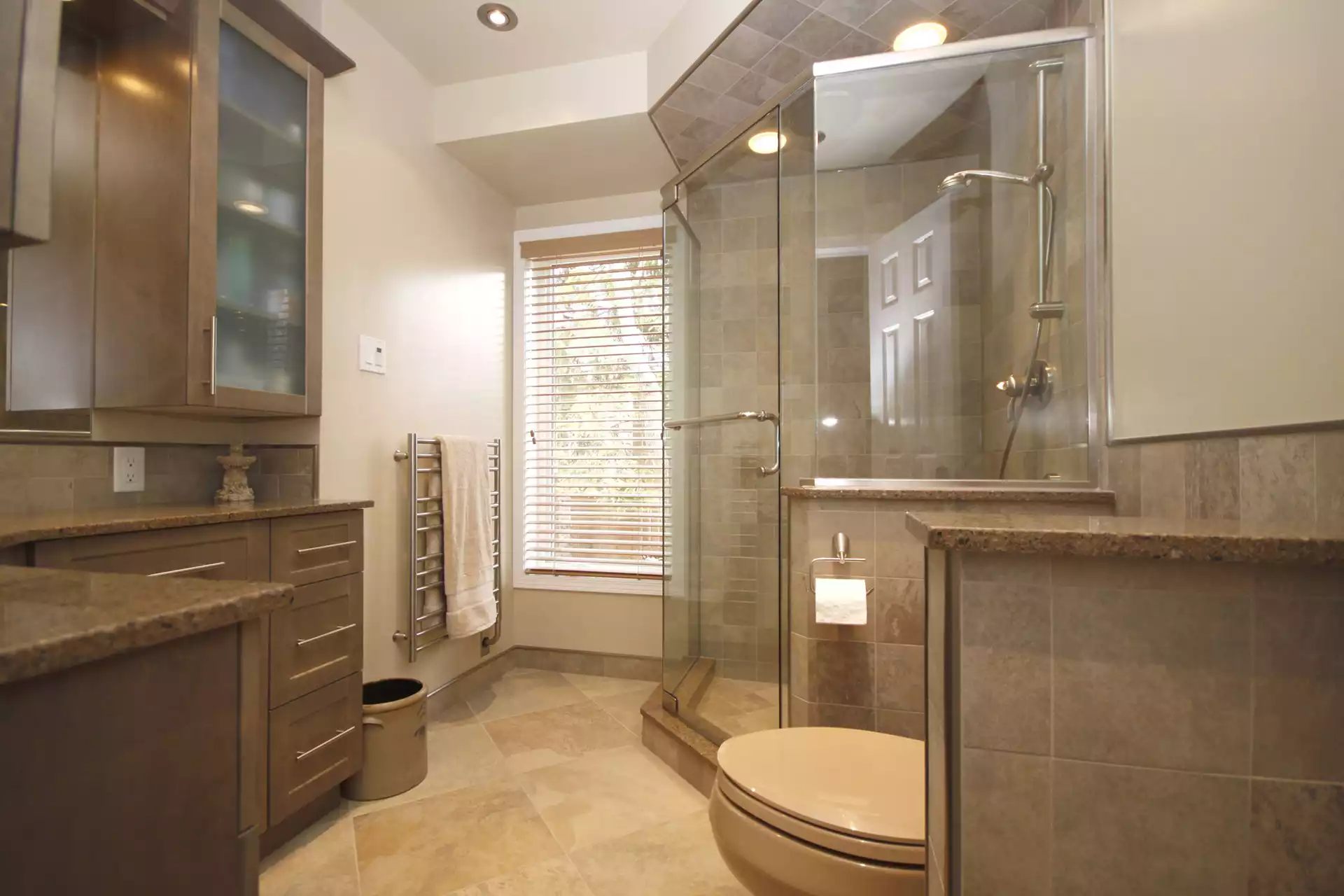 Your Aqua-Tech team has been re-designing and modernizing bathrooms throughout Winnipeg for decades, and we're proud of the reputation we've developed for unmatched quality. We're uniquely placed in Winnipeg to provide these stunning additions, and will work within your budget requirements to produce an exceptional final product.
Dedicated to Customer Satisfaction
Don't just take our word for it. See why our customers love us!
Very happy with the experience
A huge contributing factor in us deciding to go with you was your conviction that once you start a job you stay until you're finished. We're very pleased!
Your staff is always courteous—this in turn builds customer confidence in your company as well as trust. Kudos to Kathi and Al as well as the water lab!
The service was excellent..
As you know, we discovered at the beginning of the summer that our pool liner needed replacing. The excellent service and price that we received from you was awesome.
Our experience has been fantastic!
It was David's leadership skills, efficiency and communication skills that enabled us to laugh at the weather and wait the arrival of our new pool liner with anticipation, not frustration.
The pool and decking ended up being better than we expected and the project was done in the exact amount of time we were told it would be.
Definitely Do Business Here Again
The people in the crew were friendly and co-operative doing excellent work and cleaning up the jobsite as well. As in my past experience, Aqua-Tech has again done a first rate job. I look forward to referring your company to friends and acquaintances.
This letter is in regards to the excellent service we have received from Aqua-Tech. Whenever we have had problems we have phone and talked to either Rob or Dave and they have been very courteous and helpful.
I think the best part of the spa is that it is a great family conversation place and a chance to enjoy the starry sky. We are extremely satisfied with the quality and the design.