Nobody likes spending money maintaining and servicing items, but we have all been there the times when we have waited too long. Pool service is no different, Following this group of signals and tips to help to recognize when waiting will just lead to costing you more money in the short and long term.
What type of things does regular pool service prevent?
There are many components to a pool operating system. Pool service in general needs to look at all operating components as they effect each other. Take the case of a pump that requires pool service. If you realize your pump is at the end of it's life and you decide to wait until it stops before you call for pool service consider this. Each year, the Aqua-Tech service department will replace approximately 25 pool heaters that failed because the pool pump failed first. The moral of the story is if your look after 1 item another will likely last longer.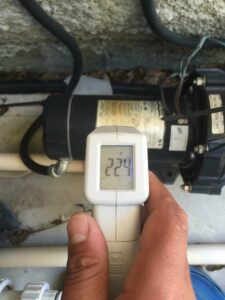 Will you get your money back?
As it is hard to guarantee insurance pays off. what most of us can attest to is that the phrase " stuff happens " is pretty darn true. Seasonal items we think often get hit the hardest with this truth. When things are left no tin use for periods of time 'non-usuage' often effects them the most. Lets look at a pool that has sat all winter and requires a pool opening inspection. If you just open the pool and don't inspect it that is just like running a car without checking the oil. Proper pool service includes things like looking under the hood not just adding fuel. A view of some rodent nesting is hundreds if not thousands of dollars that you can eliminate from your annual family budget it you perform regular pool service.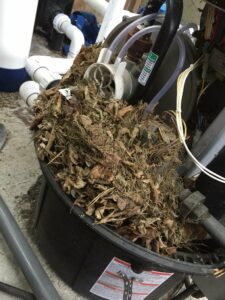 Can you do some pool service yourself?
Technology today is like the school teacher of yesterday. There are easily 10-15 maintenance items that you can perform periodically through the pool service season. Check with our learning forum for quick tips and schedules to follow.
The real payback with regular pool service?
Really it is not only the money that you save but also the time you save, the time to enjoy your pool more. If you have questions anytime 
ask now
 or call anytime.