POOL RENOVATION IN A NUTSHELL
Do you love your backyard pool area? We hope you do. Do you sit in your pool and say to yourself, this is awesome, I wouldn't change a thing. Or do you say, I wish…(insert your personal wish list here).
Sometimes installing a new vinyl liner is change enough to give you that warm and fuzzy feeling. Other times it can be a total strip down and rebuild from the ground up. In either case, all Aqua-Tech wishes for you is that you get that, I wouldn't change a thing feeling, when the project is completed.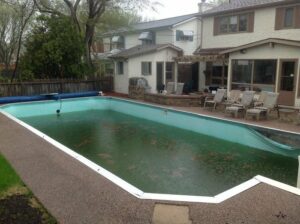 Contact Aqua-Tech for your free quote, small or large renovation, we can help you get your wish list backyard in 2018.