"We need a new bathroom"
The phrase heard around with excitement and fear. When you decide that your bathroom needs remodeling, the main decisions are. Should you do it yourself? Should you hire a contractor? Here are things you may not know about hiring a contractor to renovate your bathroom.
How much more does it cost?
Do it yourself. It saves you money right?. We know conventional wisdom says doing things yourself saves you money. A bathroom renovation is different. There are hundreds of little items that unless you do it every day can sneak up on you and cause far more work and cost. It may be as simple as knowing the right product or as complicated as evaluating a bearing wall. Professionals are as concerned about the home as a whole with both form and function in mind. This view allows them to ensure that there are no unexpected and expensive surprises. …both now and in the long term.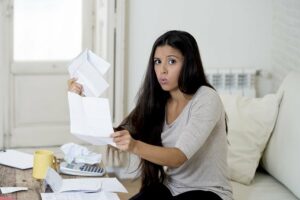 What is the role of a contractor?
Someone needs to take ownership of the project. Once your product is chosen and the design is planned, the next step is waiting. We all live our lives around events. The bathroom renovation no doubt will fall between some of them. Some items like specialized tiles or tubs can take six or 8 weeks to arrive. The job itself can be as short as a few days or as long as months. When working with a specialized bathroom contractor, you will know the schedule. One of their core strengths is their vendor contacts and relationships. The ability to follow up and ensure all the product is in and ready when it is required allows for much peace of mind.
Finding the right Pro
The right contractor CARES. I know that sounds silly to say. Why would a stranger care about me and my family? Master craftsmen take great pride in their work. Every bathroom is just as different as every family. It is vital to get to know what makes each family special. Are you a family of two with a dog that needs a bath or do you have 4 children all trying to brush their teeth at once? – IT MAKES A DIFFERENCE! This caring and understanding for short term and long term is invaluable to the project. The right professional has a different skill set. They not only have the ability to lay tiles straight, they have the ability to ensure every detail eliminates ANY work for you.
FREE Interior Design & structural planning
Lastly, FREE PLANNING! Did you know that Aqua-Tech will plan your bathroom for free? Your existing walls, floor, plumbing, electrical and ventilation as viewed with purpose. It is not just the structural aspects, our ID will guide you through storage space to paint colours. The blueprint will include the decisions made and will allow execution harmony. Let's be honest, have you ever tried to open up a wall to make a change and find wires or pipes were in your way? It happens all the time. Working with Aqua-Tech will, at no cost to you, avoid these kinds of mishaps.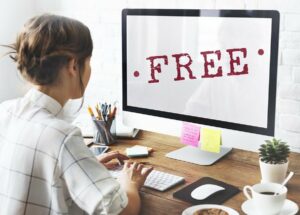 A little time, research and planning can give you the most important tool you need in your renovation. Why not schedule a FREE Consultation with Our Certified Interior Designer?
To help, on October 4th 2017, 6:45pm, consider attending Aqua-Tech's consumer seminar on how to effectively create a bathroom renovation plan. Seating is limited register now, by clicking on this link and filling out the form: http://content.aqua-tech.ca/what-you-do-not-know-bathrooms