What is Mineraluxe? The Mineraluxe System is a simple weekly treatment of one Mineraluxe Cube, advanced fusion of proprietary minerals, one pouch of Mineraluxe Oxygen to deep cleanse bathers wastes, providing unparalelled water clarity and your choice of sanitizers. Sanitizers include Bromating Granules or Tablets, and Chlorinating Granules or Tables. The Mineraluxe Suite of accessory products includes Mineraluxe Cleanse & Drain and Filter Revive.
Now each system has its own unique formulation, so they are not interchangeable. You can not use swim spa products in a hot tub and vice versa.
What makes a swim spa different then a regular spa?
A Swim Spa is a larger body of water that is cooler then a regular hot tub, and usually has more active swimming happening in it. The formulation of the Swim Spa Cube is designed for the cooler temperatures and would not have the same affect in a hot tub. The Swim Spa Mineraluxe Cube also comes with build in biofilm protection which is more relevant to a cooler swim spa.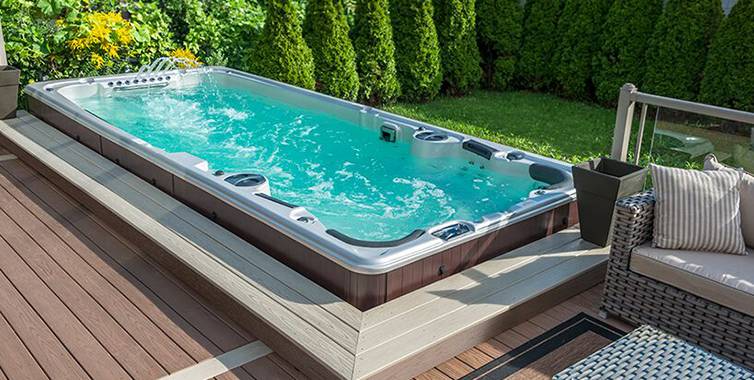 A Spa is a smaller body of water, with hotter temperatures then a Swim Spa. Because the temperature is warmer, the cubes are designed to protect against scale formation as opposed to biofilm.
Because the temperature of the water can make a difference in the way the chemicals react to each other it is very important to make sure you are on the right system for your spa.
If you ever have any questions feel free to give us a call at (204 233 – 8822 or bring in a water sample at your convenience. 🙂