Winter Fun
The beginning of winter is always a little difficult to wrap your head around. You start spending a lot more time indoors and get bored thinking there's nothing to do. No need to hibernate though, you can enjoy some winter fun in your backyard or patio!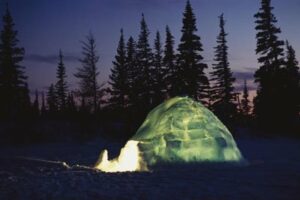 Try a Winter Campfire!
Try having a winter fire. Whether you're burning wood or turning on your natural gas or propane fire table, it always makes for a cozy setting. Such a perfect place to gather with friends and family, just because its winter doesn't mean the bonfires have to stop. Being bundled up with good company, gathered around a fire, roasting smores and having a hot beverage sounds perfect to me.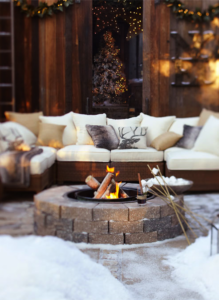 How About a Winter Snow Fort?
If you're having people over for a fire, they're going to need a place to sit. Your patio furniture might be covered or stored away, but have you ever thought of making furniture out of snow? From love seats to stools, the possibilities are endless. If you're really crafty you could make an igloo and have the fire inside of that.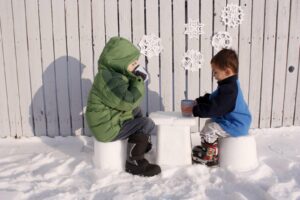 Time to break out a shovel….