Throwing a May Long Weekend party (if the unpredictable Winnipeg weather holds up)? Here are some great tips to keep in mind!
Before the party starts…
Do we have your email on file? If we don't, chances are you have not heard about our amazing Spring Sale that we have every year for early bird folks like yourself. Every year Aqua-Tech has a Spring Sale on all Pool Opening Kits and Hot Tub Chemicals. Get your spa ready to have guests over before they arrive! Get in on our Spring Sale and be ready for a great week of Pool Parties and Hot Tubbing adventures!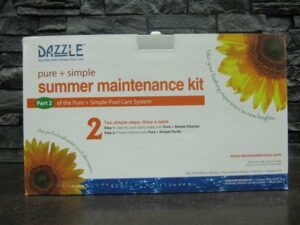 Spring Cleaning
Swirl Away is a great way to clean up that Spa and get it working for your Spring Break Party! You can also call our Service Team at Aqua-Tech Service Desk and we will be happy to book you in for a Spa Opening or Pool Opening or BOTH! Let us take care of your Spa and Pool so you can get back to enjoying your Spring Break. Our Service Team can have you up and running in no time for your Spring pool party.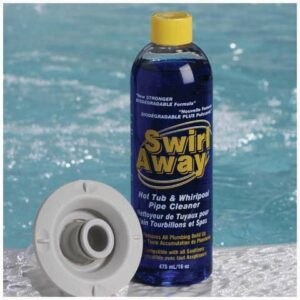 Filters
Aqua-Tech offers professional Pool & Spa Filter Cartridge Cleanings. Drop off your filters for a professional clean. Once cleaned, we will even deliver them to your doorstep if you are within the City of Winnipeg. If you are just looking at sprucing up your Spa for a Spring break party, you can also pick up a packet of SpaGuard Spa Filter Brite to clean them yourself. All you need is a container that will hold 20 Litres of water along with your spa filter and a good over-night soaking.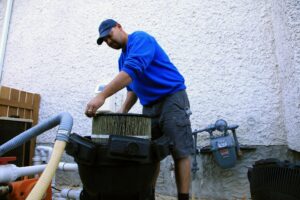 Water Testing
Let Aqua-Tech take care of your water testing this Spring, bring in a water sample of your Pool or Spa and we will test it for what your water needs to be treated with to make it perfect for your Spring Break parties! If you are unable to get to us, we will come to you! We will pick up your pool water sample or spa water sample if you are within the City of Winnipeg. We will then test the water and send you your results via e-mail.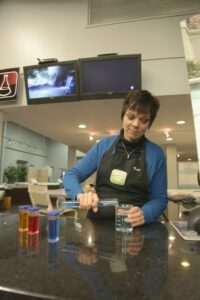 Shop with us online
So we have picked up a water sample from your home and we have sent you the results. Why not shop with us online to get all of your pool and spa balancers shipped right to your door in Winnipeg!
Happy swimming!!