It is already pool season and you are all probably lounging around all day in the glorious weather, enjoying the smooth, cool, pool water of your beautiful pool! There are so many reasons to love pools, but just to keep all of you faithful pool lovers entertained; here are three more fun pool facts that will make you more interested in your pool!
Fish pond
Did you know that the French word for pool "piscine" is derived from the Latin word "piscina" which translates to "fish pond"? Also, to all of you astrology lovers (or those of you born between February 18 and March 20), the French word "piscine" also resembles the Latin zodiac sign "Pisces".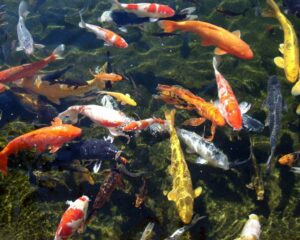 CANNON-BALL into your pool water!
The most popular way of entering a pool is by "cannon-balling" (not by slowly crawling down the stairs one toe at a time, complaining about how "cold" the pool water is)! Careful not to belly flop… OUCH!
Largest pool in the world
Did you know that one of the largest swimming pools in the world is found in Algarrobo, Chile? In fact, calling it large may be an understatement. This pool is 3,324 feet long, covering near 20 acres… imagine the volume of pool water in there… WOW!!!
Hopefully these three fun pool facts have made you more interested in your pool! However instead of spending more time on your computer (unless you are going to read more Aqua-Tech blog articles), we highly recommend that you go swimming (right now) because the warm weather is here and it won't be here long!
Happy Swimming!