Trends for 2016 in patio furniture and outdoor living
There are many new and exciting trends in patio furniture and outdoor living. Most of these top 10 trends can be seen at our newly expanded showroom and outdoor display! Here are the top 10 trends!
Marine Leather
#1 – Marine leather cushions are trending in a big way with patio furniture! This idea was borrowed from the expensive yacht industry. If it can withstand salty sea water it can withstand the conditions of your backyard. No more bringing cushions in when it rains and so easy to keep clean!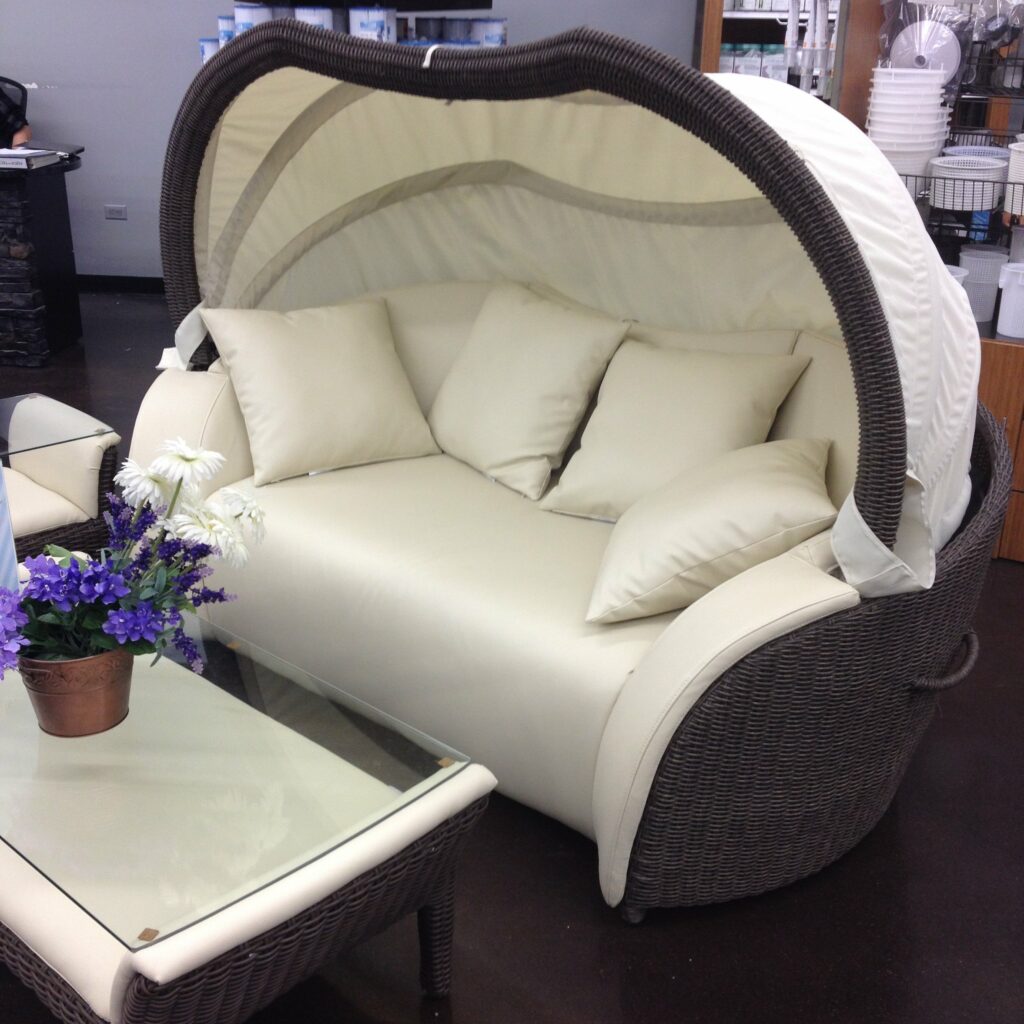 Firepit Tables
#2 – Firepit tables serve many purposes and have become a staple of the backyard resort. During the day this Lazy Susan model can be used for dining and by removing the Lazy Susan you now have a great fire table. What a relaxing place to spend the evening!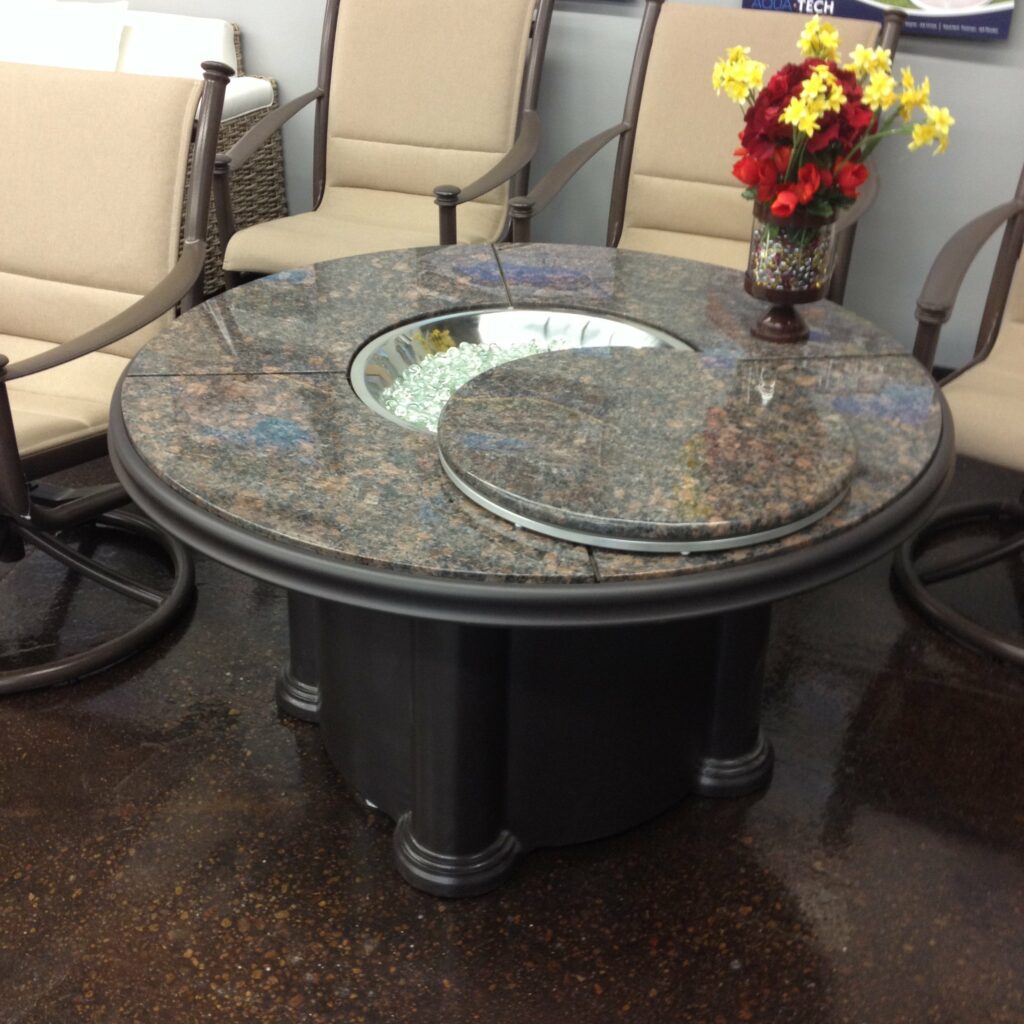 Outdoor Kitchens
#3 – Outdoor kitchens are such a natural when you think how much the indoor kitchen is used for entertaining. While you're on the BBQ your guests can have a cold beverage from the fridge. Add the umbrella and you have your private tiki bar!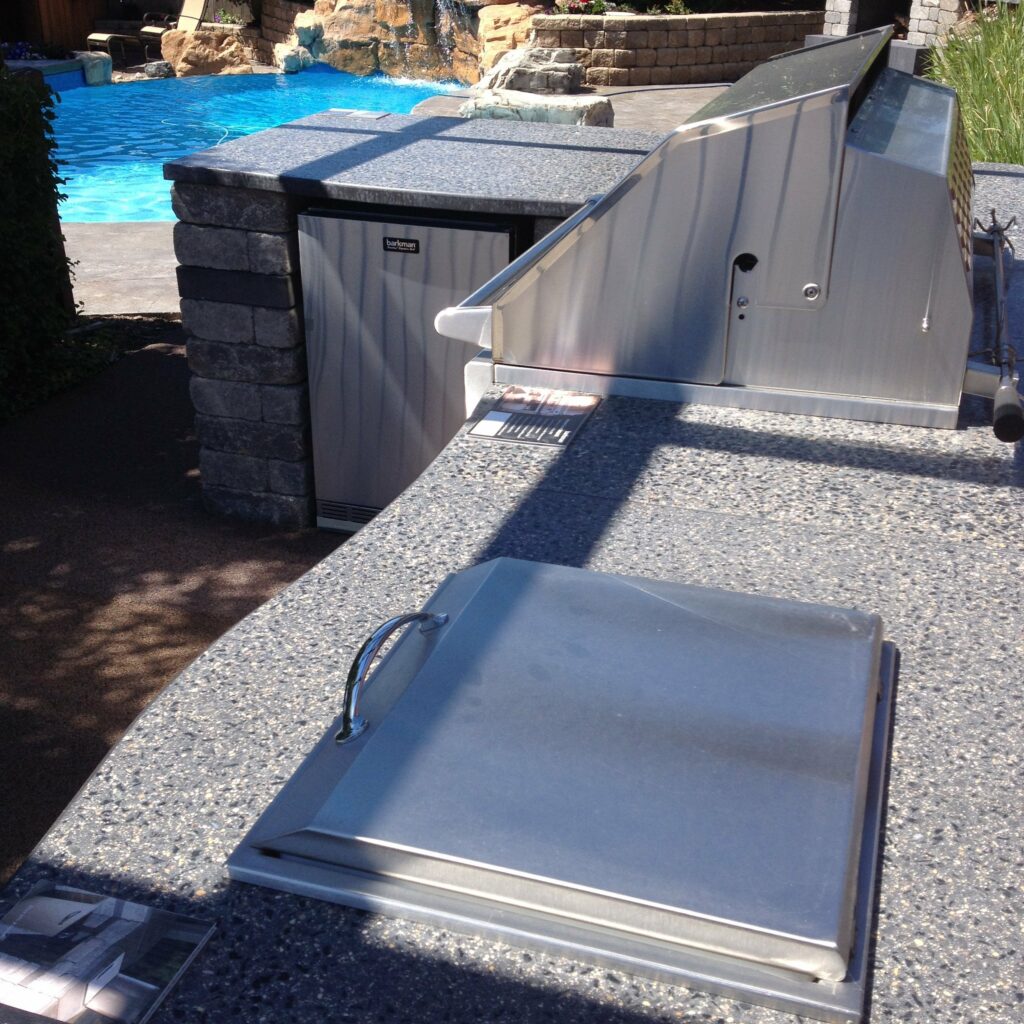 Daybeds
#4 – Daybeds are great for that Saturday afternoon snooze. At our backyard they also get used for the kids to have their friends over and share a few laughs. Plan for enough space as they are usually 6' in length.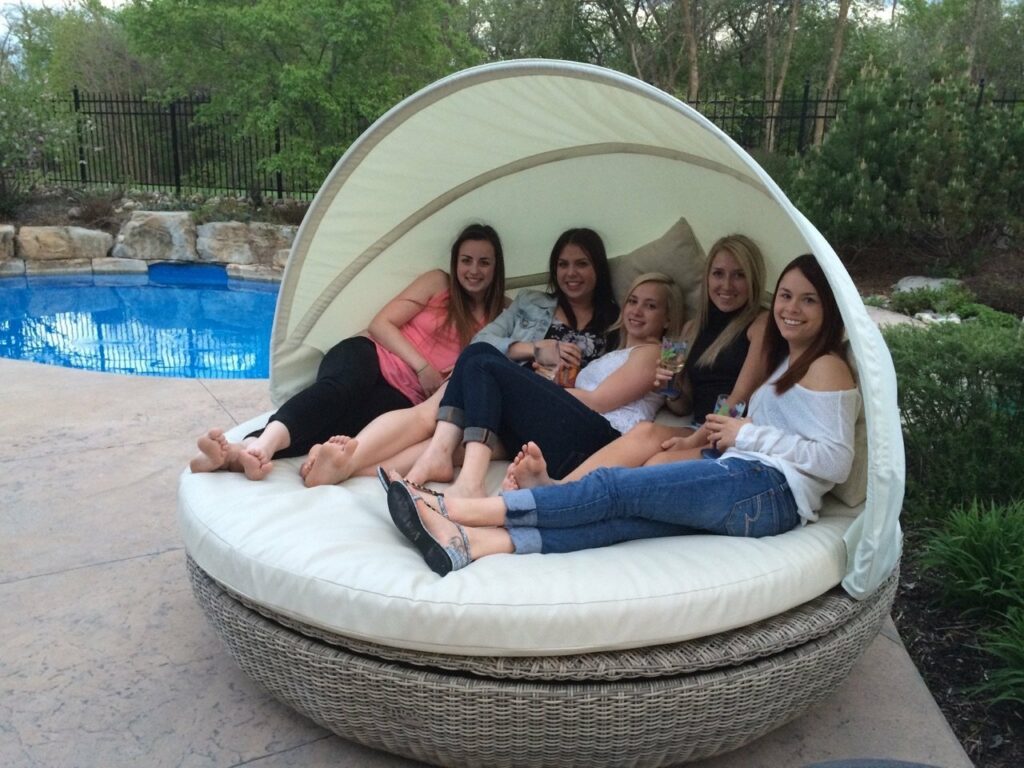 Outdoor Rugs
#5 – Outdoor rugs make the outdoor furniture look like a room setting. They add so much eye appeal which is noticeable when you look in our showroom comparing sets with rugs and those without.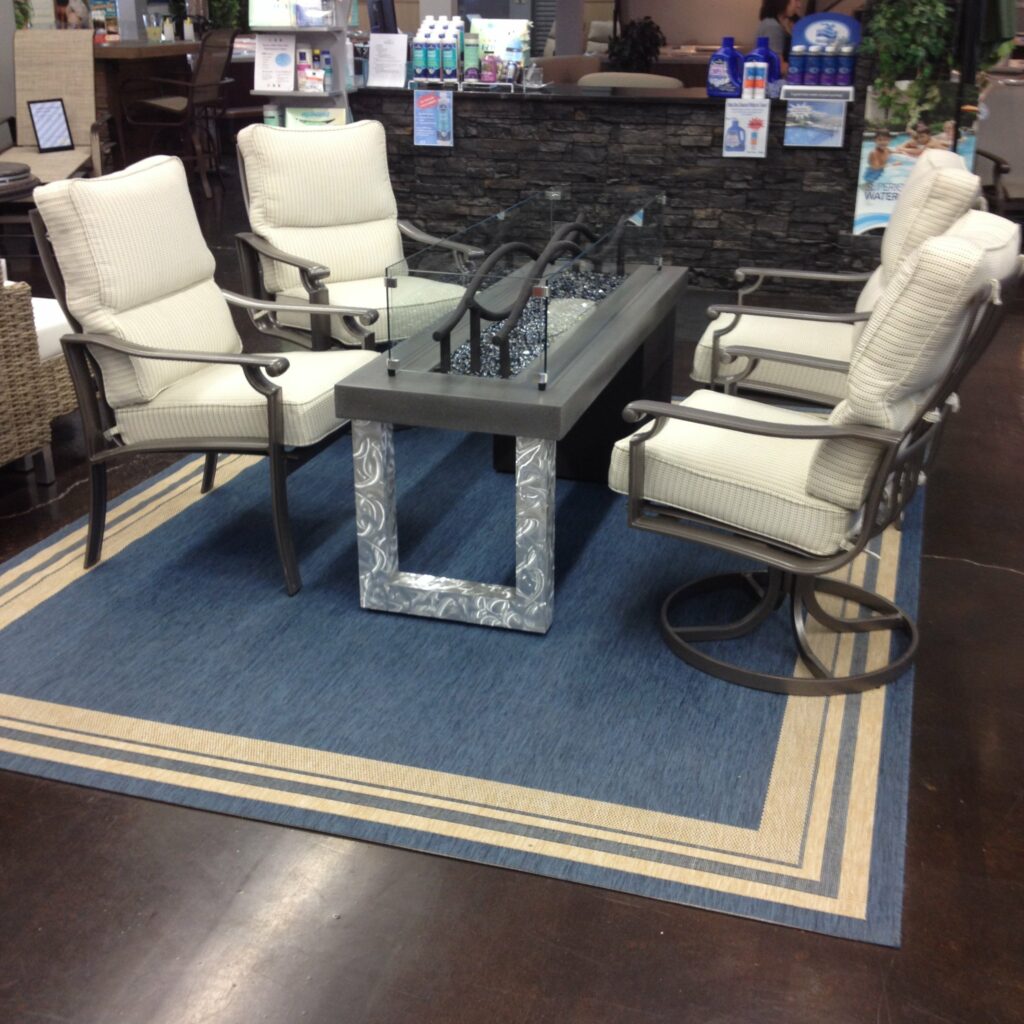 Cantilevered Umbrellas
#6 – Cantilevered umbrellas are a must for a sunny backyard. This model easily rotates to follow the moving sun. The heavy duty base and vented fabric allows it to withstand most wind conditions.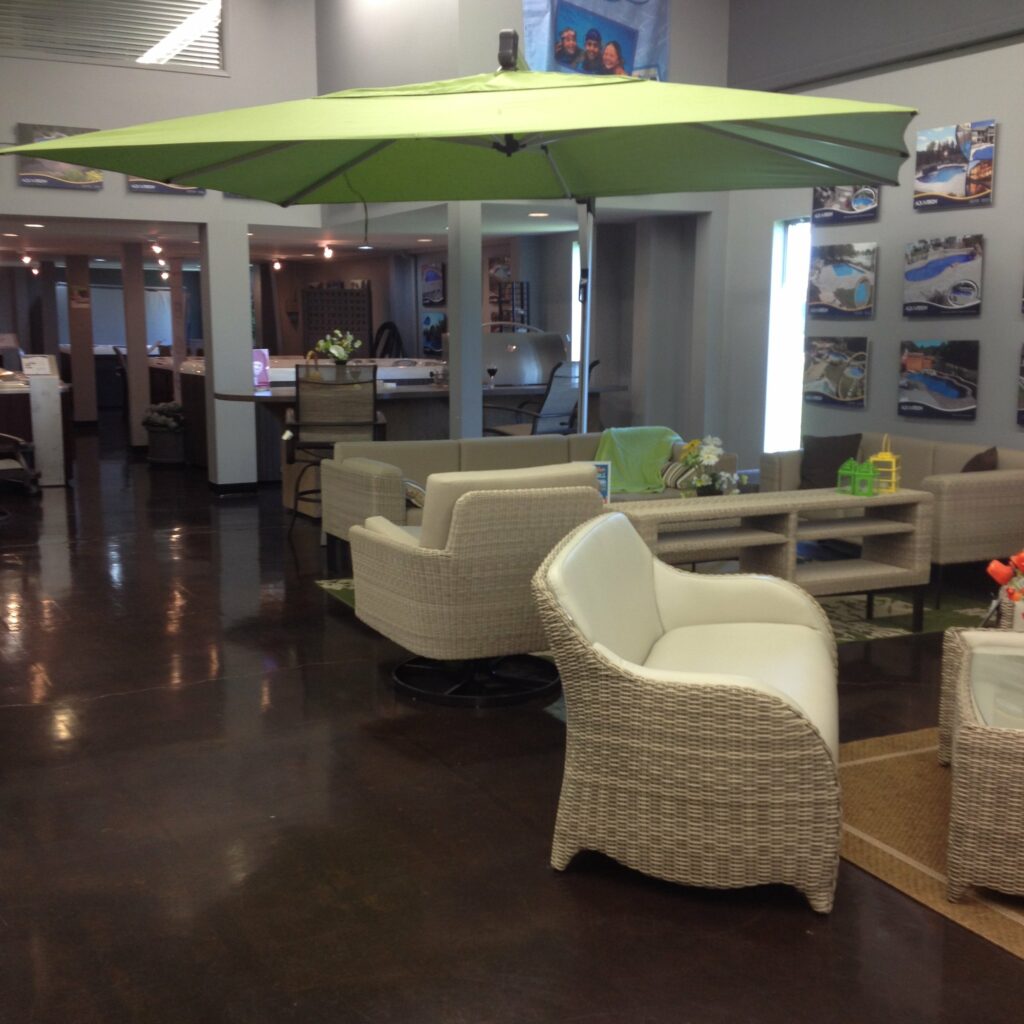 Rubber Deck Surfacing
#7 – Rubber deck surfacing is great to cover old unsightly concrete and makes a safe surface for kids. It comes in multiple colours and can immediately make old look new!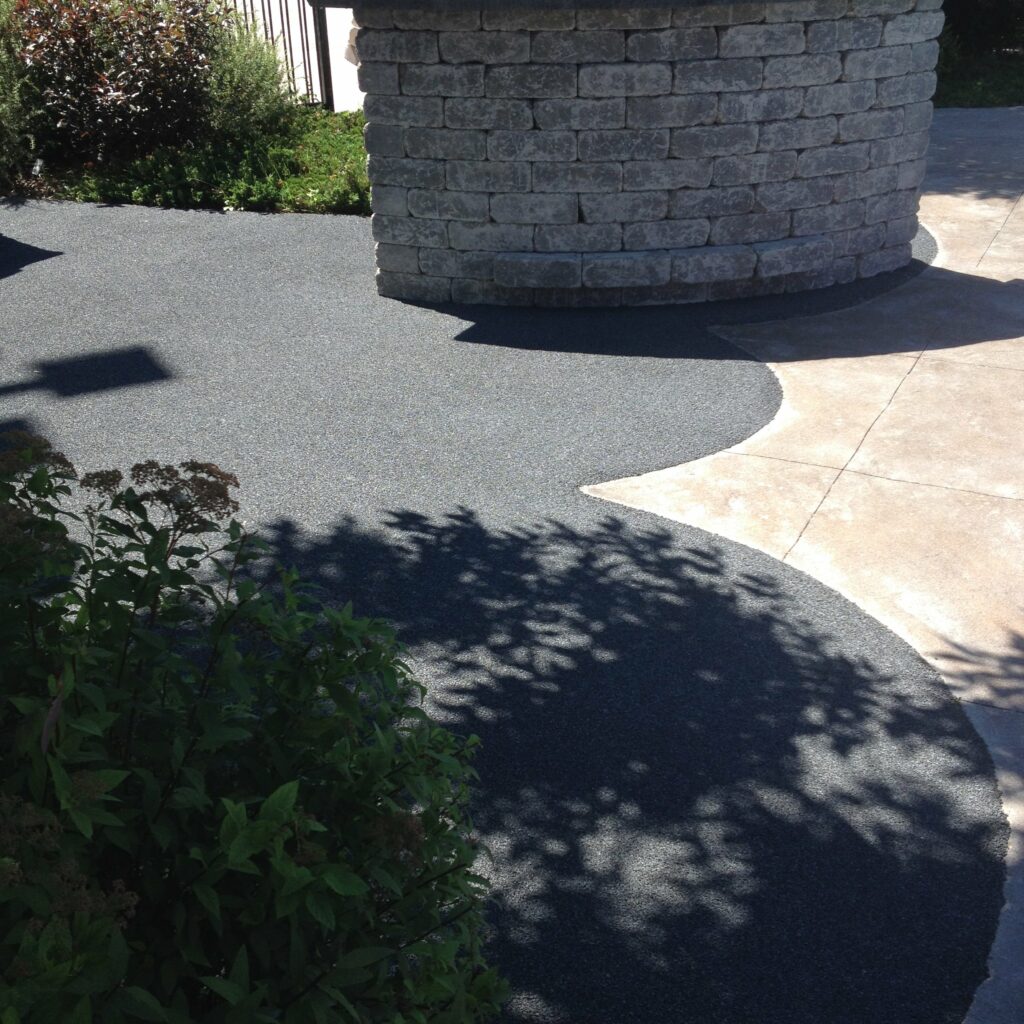 Fire Places
#8 – Fire places now come in  pre-fab units so are easy to add to your personal paradise!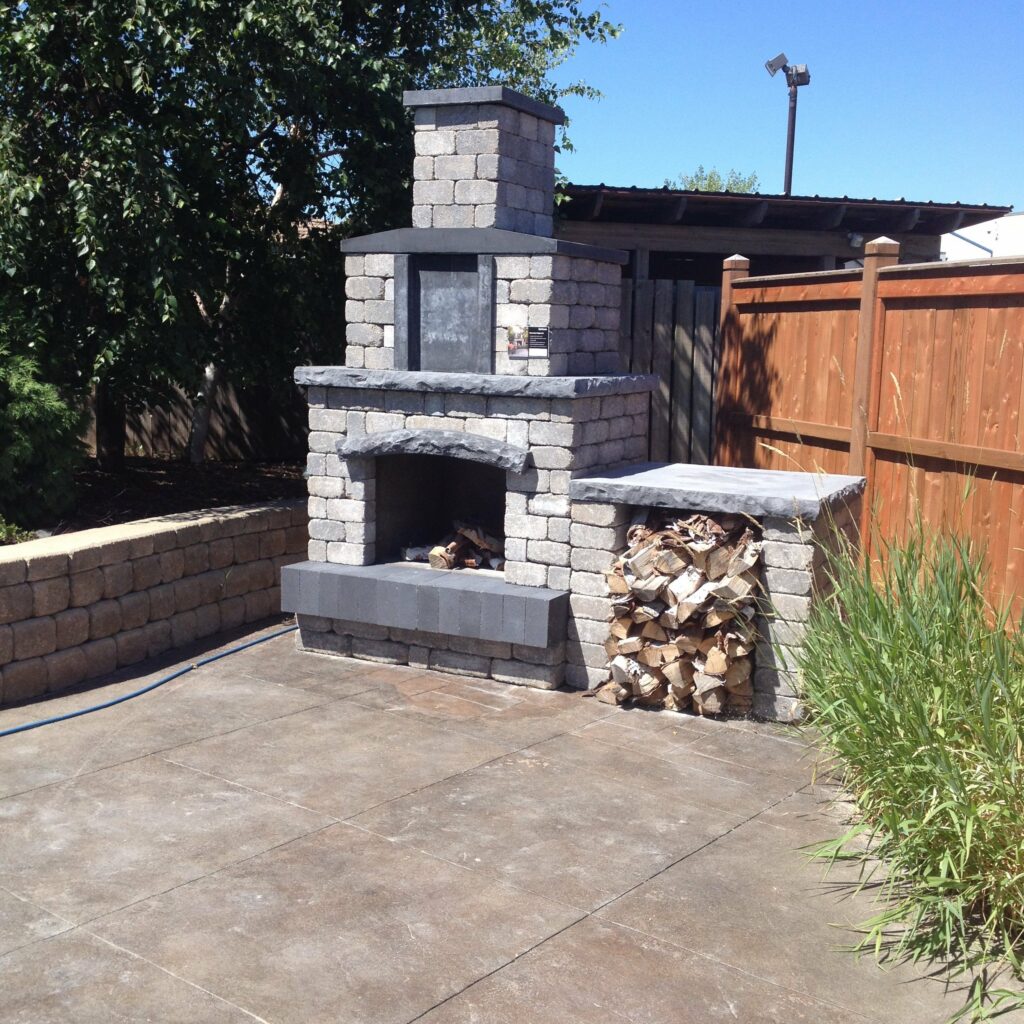 Pizza Ovens
#9 – Pizza ovens are great for a family get together or larger social gatherings. Pizzas can be ready in 10 minutes!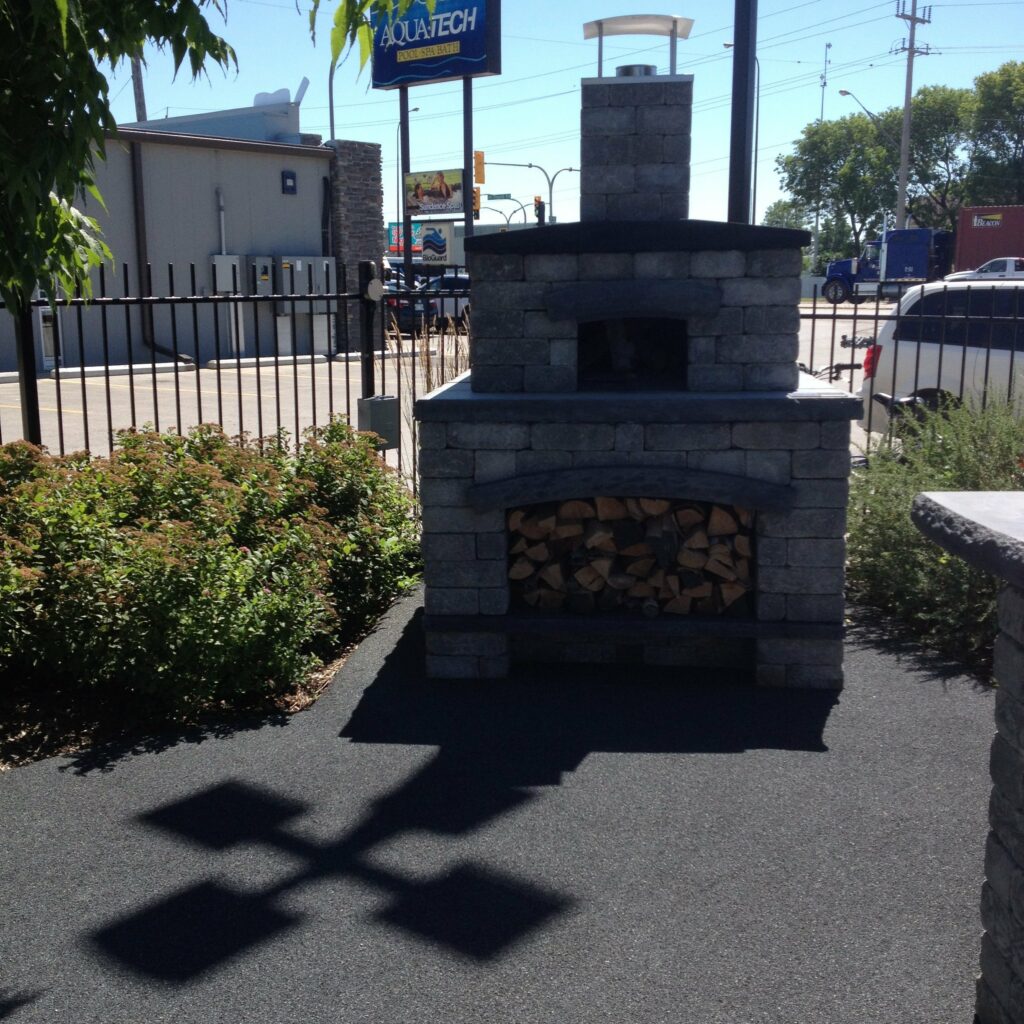 Aluminum Furniture that lasts!
#10-Investment grade professional aluminum furniture that lasts and lasts! Winston Furniture is designed by John Caldwell and you can see the difference when a professional designer is involved. Not only is it a unique design which is noticable when you examine the details it is made to last a lifetime. You will be passing this product on to your children!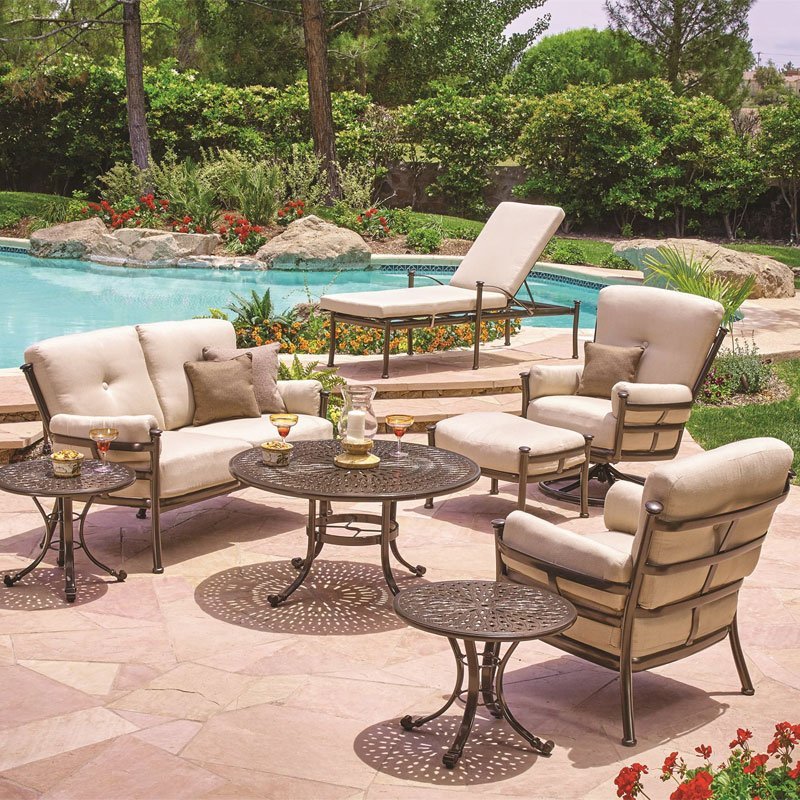 Come and see all the possibilities for your personal resort at our showroom! Book your showroom appointment with one of our outdoor living designers today!