Many hot tubs are used for social activity with 4-6 people enjoying the tub and conversation. However, there are many that want their hot tub for two people only. Some view it as sharing a bath and a very private activity.
Special Features
Sundance Spas have two important features which appeal to the private soaker. One is the extremely advanced water care system. The micro-clean filtration takes your spa water to drinking water quality so you can trust the water is safe and pure! Secondly, an advanced UV purification system reduces chemical use and ensures water quality.
Capri Hot Tub Features
The Sundance Capri hot tub measures 5'9" x 6'10" and seats 2-3 people. An added feature of this model to enjoy your two person hot tub even more is the aromatherapy. The exclusive silent air injectors deliver a soft tissue massage while providing the scent of your choice.
Tacoma Hot Tub Features
If it's a corner model you prefer, check out the two person Tacoma hot tub. This Sundance model measures 5'8" x 5'8" and is 31" deep. It is more economical than the Capri with less features but still Sundance renowned quality!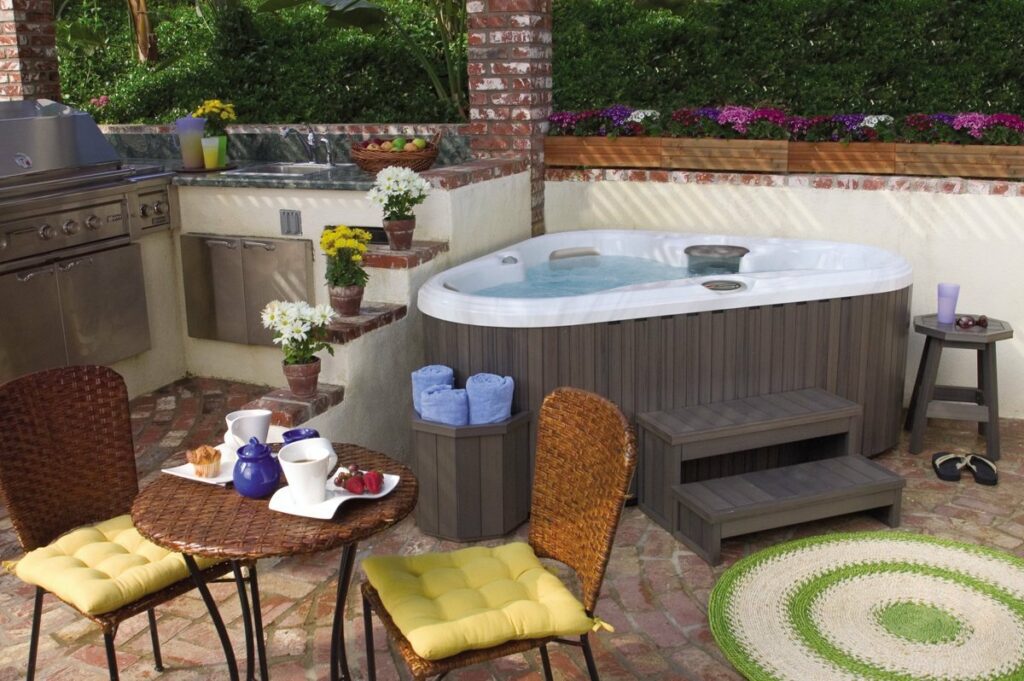 With no plumbing to hook up installation is easy on these hot tubs. Just run the wiring and find a spot on your deck that can handle the weight load.
Come see the experts in the Aqua-tech showroom for more information and a personal tour of all the models.
Happy hot tubbing!