Lets be real… who actually likes to spend their entire time cleaning their pool when they could be relaxing with a nice, refreshing margarita in hand? Are you looking to minimize your time maintaining the pool and maximize your time enjoying the pool with family and friends?  Take the time to read our tips on how to automate your pool care routine! 
Invest in an automatic cleaner
The Prowler for example, uses computer based technology to vacuum, clean, and scrub your pool. All you have to do is plug the transformer into a standard wall outlet, and it'll do its job.  In about an hour you should have a clean pool!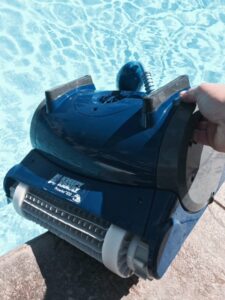 Consider going salt
Investing in a salt chlorinator will save you time in your pool care routine, as it produces chlorine on it's own through the season after your initial salt dose. This way you won't have to worry about adding chlorine pucks every week.  It is still important to check your chlorine level every now and then with test strips to make sure everything is working consistently.
Invest in a good quality equipment
Take the Pentair Intelliflo VS pool pump, it has benefits like energy savings up to 90% compared to traditional pumps, it is known as the quietest pump on Earth due to it's enclosed fan-cooled design and low average operating speed, it produces far less heat and vibration (which cause wear and tear) resulting in longer lifespan. On top of this all, the Pentair Intelliflo VS automatically monitors and adjusts flow rates to optimize performance and minimize energy use, perfect for those of you looking for some good quality, low maintenance equipment.
Let your filter do the work
System 3 filters are designed for low maintenance, fine particle filtration, and cost savings. As with any filter, they will need to be cleaned but only about once a season, just to maintain their lifespan and work quality. It's easy to do yourself, but Aqua-Tech does offer pick-up/delivery, and cleaning for you!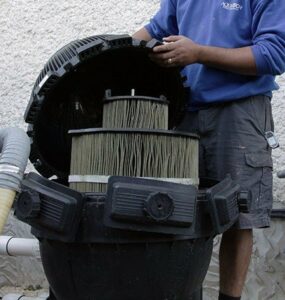 Stop wasting prime swimming time… stop by our showroom for other tips on how to automate your pool care routine today!