St Patrick's Day… a day full of green (besides your hot tub we hope!), fun with friends, lots of luck, and maybe even a few adult beverages! Planning on spending some time in your hot tub? Here are 3 great St. Patty's day tips! 
Feelin' lucky?
Keep your spa golden this St. Patty's day with our Botanical Cleanse by Dazzle. Just add a small amount to your hot tubs' water to keep 'er clean n' fresh all the live long day. This special blend of Botanicals and Natural Enzymes will be a sure St. Patty's Day showstopper for your merry day.  Have the lads & lassies over for a soak in a hot tub as clear as the springs in Ireland.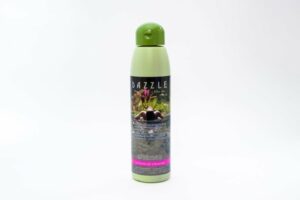 "If it's drowning you're after, don't torment yourself with shallow water"
Don't wait till the last minute to treat your guests to a St. Patty's Day party. Make a soggy March day special with a hot non-alcoholic drink (to keep you hydrated aye boy!)
Hot Apple Pie Cider
Ingredients
1 1/4 quarts apple cider
3 tablespoons firmly packed light-brown sugar
7 whole cinnamon sticks, (6 sticks for garnish)
1 teaspoon ground allspice
1/2 teaspoon ground ginger
Ground cloves
Freshly grated nutmeg
Salt
Directions
In a medium saucepan, whisk together cider, sugar, spices, and salt. Bring to a simmer over medium-low heat. Remove from heat; pour in brandy (if desired) Strain into a pitcher; discard solids. Serve in mugs, garnished with cinnamon sticks.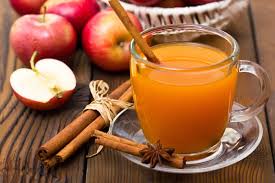 Whiskey
Stop in for a visit and we'll show ya our fun selection of Spazazz fragrances that'll keep yer spa a sparklin' from morn' till eve. Moonshine Whiskey is a great scent for those who are in the mood for comfort & courage. Hey boy whatever ya soakin' in?