Patio furniture changes every year with current design trends and demand for uniqueness.
It's always exciting to see the new ideas and product on the showroom floor.
We pride ourselves in being a leader in design on all aspects of our business……patio, pool, hot tub and bath.
  Here are 5 new ideas and styles for 2018 to enhance your outdoor living space!
#1  Double loungers with individual optional directions.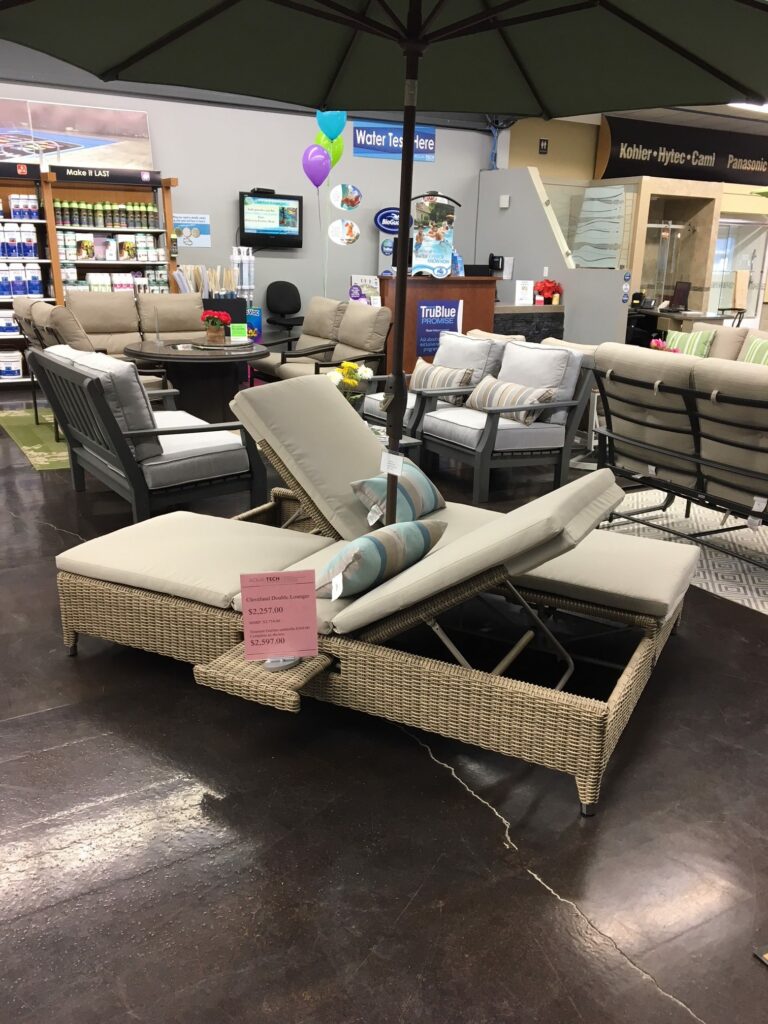 If the idea is to converse you can face each other or you can face the same direction if you like.
Very practical and unique!
There is also side pull outs for your beverage or book.
The umbrella is optional but the unit comes with the cylinder to hold the umbrella pole…..perfect!
#2  Dex seaside furniture.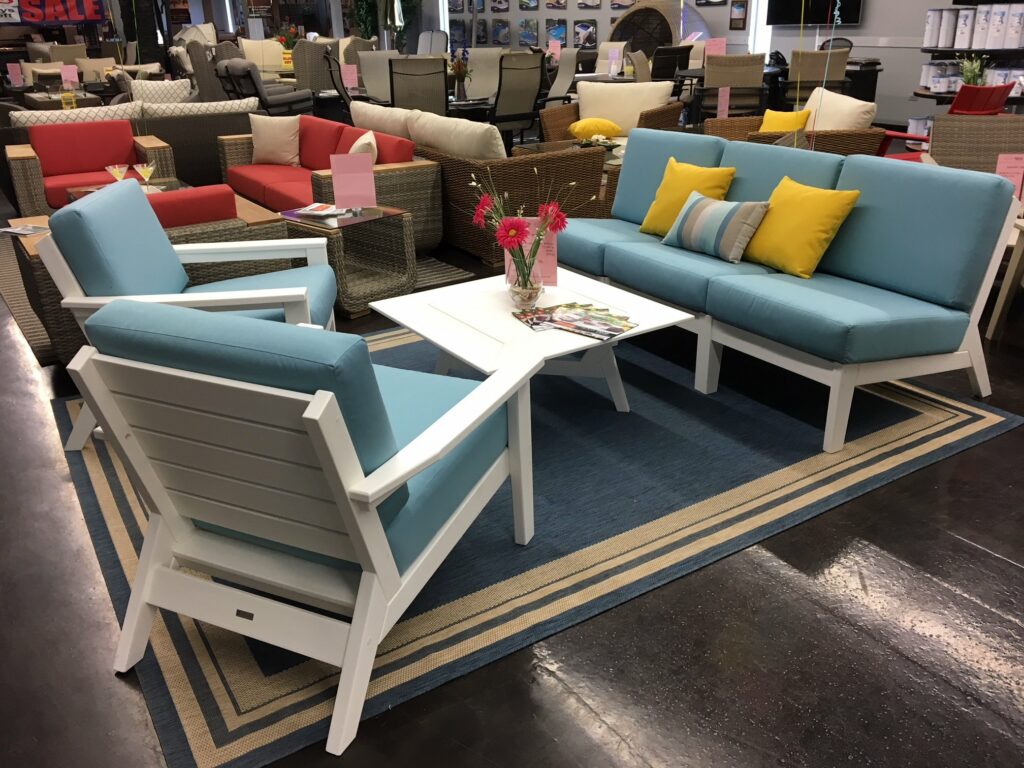 The frame of this product is made of the same material as composite decking.
There is no need to bring in or cover the frame for the winter….it is practically bullet proof.
Plus come in and feel the weight of this set…….no worries about the wind!
#3 The Nest!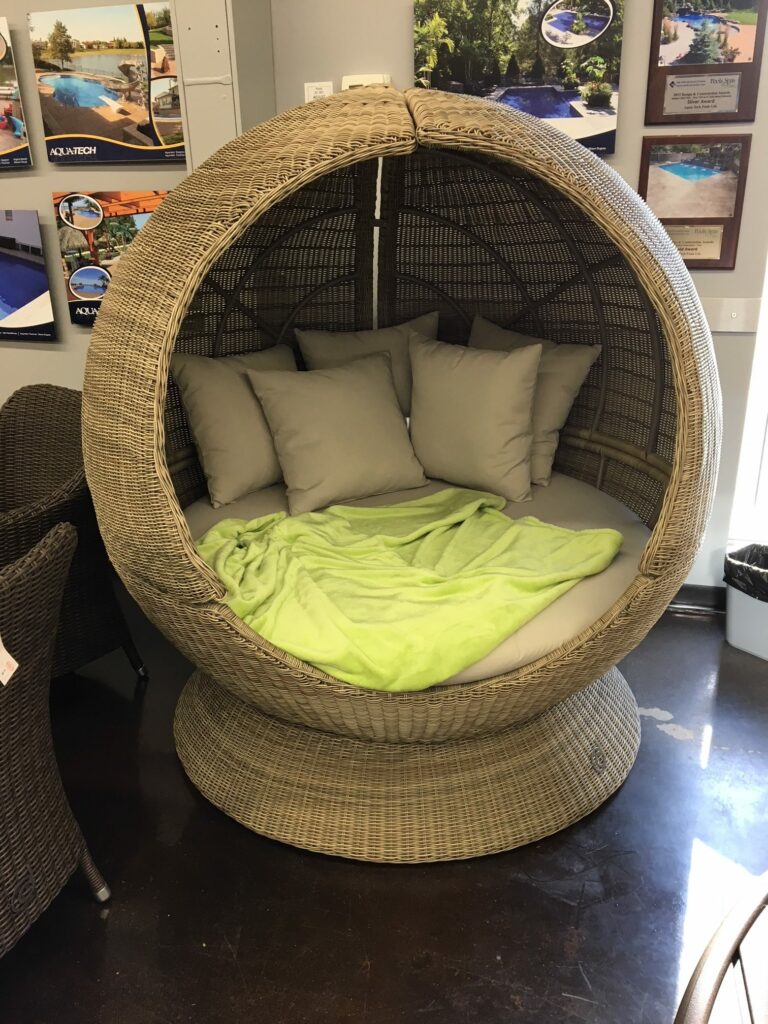 Imagine a cozy time with loved ones or reading a book here for the afternoon!
Out of the wind and sun, it is the perfect backyard escape.
#4 Contemporary dining benches.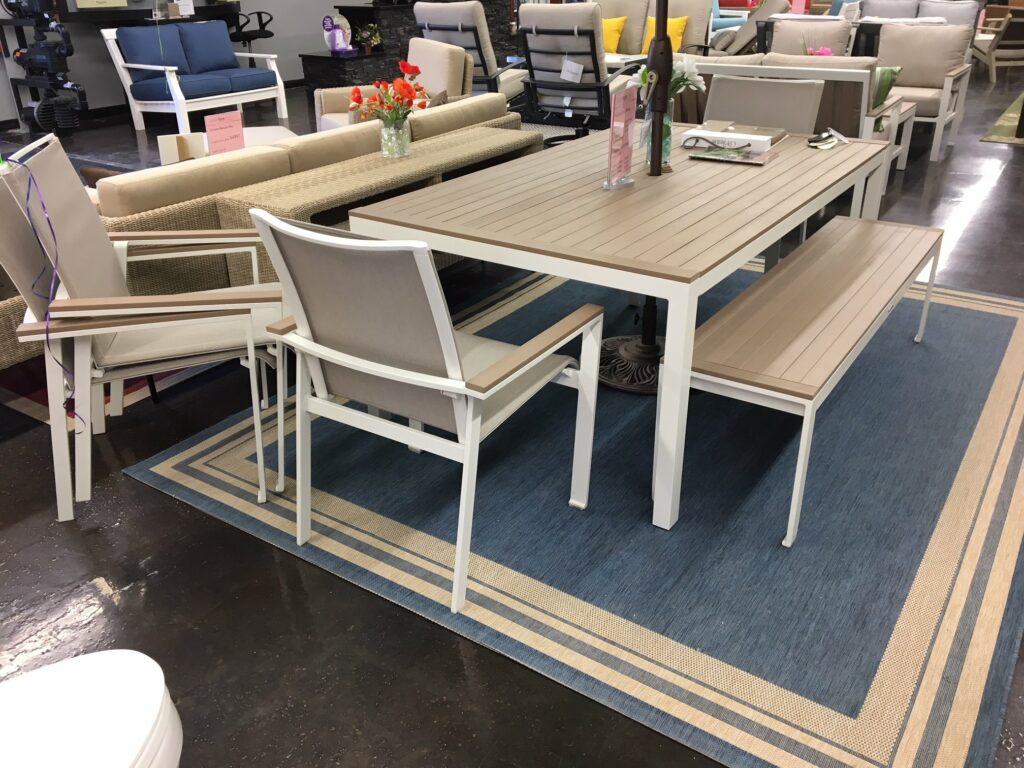 This dining set has been a huge new hit for outdoor dining.
The bench allows for multiple seating on one side……3-4 adults or 6 kids!
Plus the chairs stack for easy storage.
#5 Wicker and composite materials come together!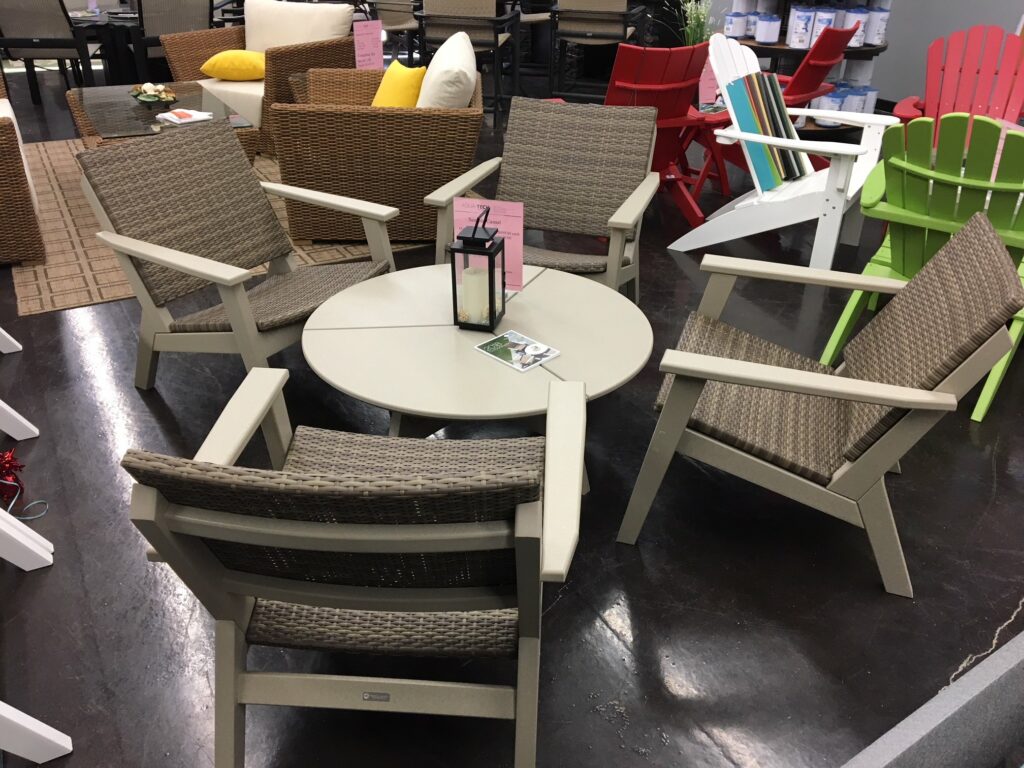 Combining two different materials adds such dimension and eye catching appeal.
Visit our showroom to see many more new 2018 patio furniture and outdoor living designs.
We really do create better places to come home to!