PDC Swim Spas and Fitness Spas from Aqua-Tech are where innovation and fitness meet for a new approach to a healthier, happier Manitoban lifestyle!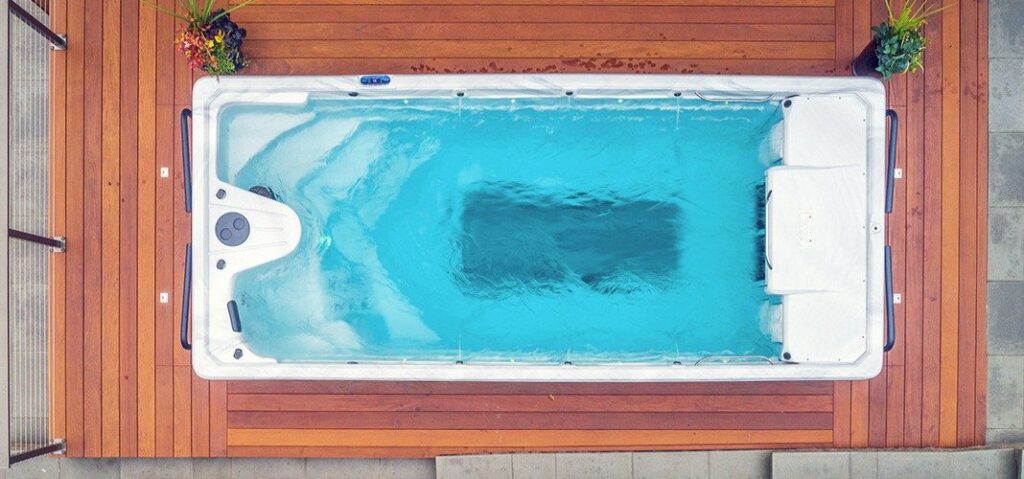 ---
Patented Technology for Your Most Advanced Aquatic Fitness Experience
Featuring the ONLY propulsion system with dual hydraulic propellers mounted side-by-side, TruSwim® swim spas offer the widest swim path spanning a full 29" with a resistance current ideal for all types of aquatic fitness and swim routines.
Our dual propeller driven water is pushed through a unique honeycomb grate assuring an even and smooth, yet powerful resistance path. Delivering nearly 5,000 gallons per minute, the adjustable TruSwim® current is ideal for all ages and fitness.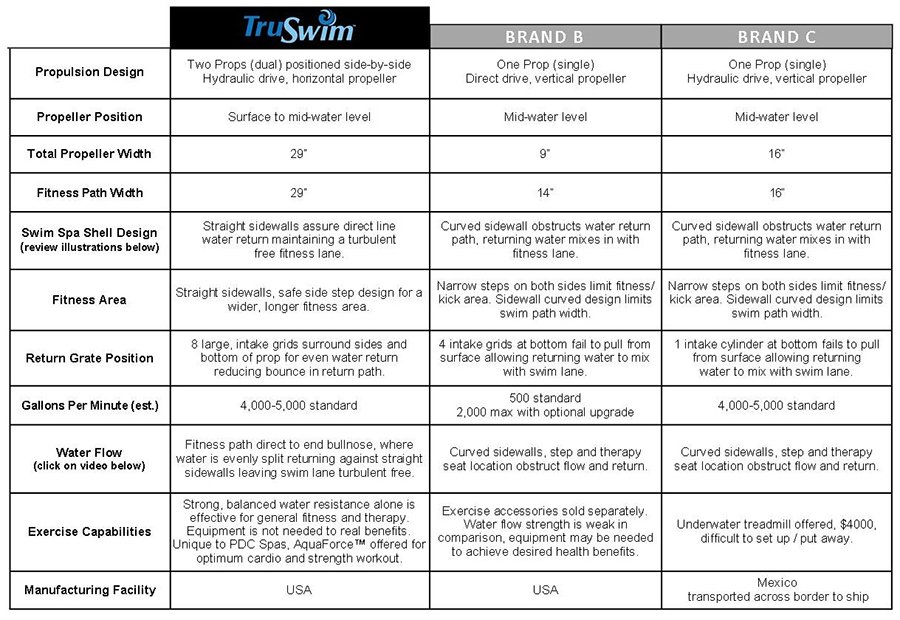 ---

The unique sidewall and bullnose end construction of the TruSwim® swim spa shell ensures the exercise path remains even and uninterrupted from start to finish. Splitting the return current evenly, the bullnose design creates a natural path along the smooth sidewalls to the return grates for an unobstructed swim path with a more balanced resistance. Video below uses a ball to follow smooth water flow.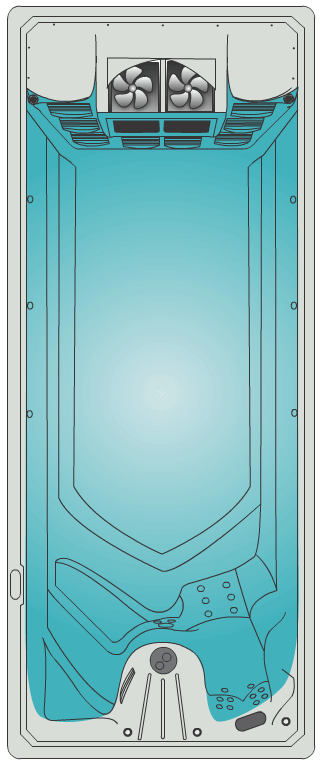 ---
A Model for Every Home, Every Lifestyle
With four designs in the TruSwim® line-up, there is one right for you and your home in Manitoba. Our space-saving 15' model is a great solution for compact spaces, such as a porch, garage or small yard. The 17' and 19' models offer ample room to move, swim and play indoors or out. The unique TSX219 dual zone model features a fitness zone measuring 14' and a full size 5 seat hot tub. Watch the video here for a sample of the many fitness options with TruSwim®.