We've built over 1,000 pools in Manitoba backyards and some are missing a very important element.
That important element is patio furniture to enhance your backyard enjoyment.
Many customers opted for the largest pool possible when they should have considered less water and put that money towards patio and patio furniture.
When planning your backyard consider you will spend as much time on the patio as  in the water.
If you can make that backyard resort irresistible with the correct patio furniture you will have the retreat you deserve!
Here are the top 10 considerations for patio furniture around a pool:
1) Space……remember to plan for the measurements of the furniture but also room to walk around the furniture.
You don't want it to appear crowded or fall in the pool when sidestepping in the available space.
We have a showroom full of patio furniture ideas so you can determine your needs and then take the measurements and plan it on paper first.
Patio dining……consider how many family members will need to be accommodated….there are outdoor dinette sets for 4, 6, 8 or 10.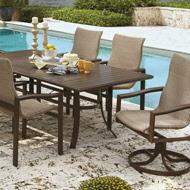 2) Lounge chairs for sun bathing…..can you imagine going to a place in the sun resort without lounge chairs at poolside?….Plan a space for them and you will never regret it!
You can also get double loungers…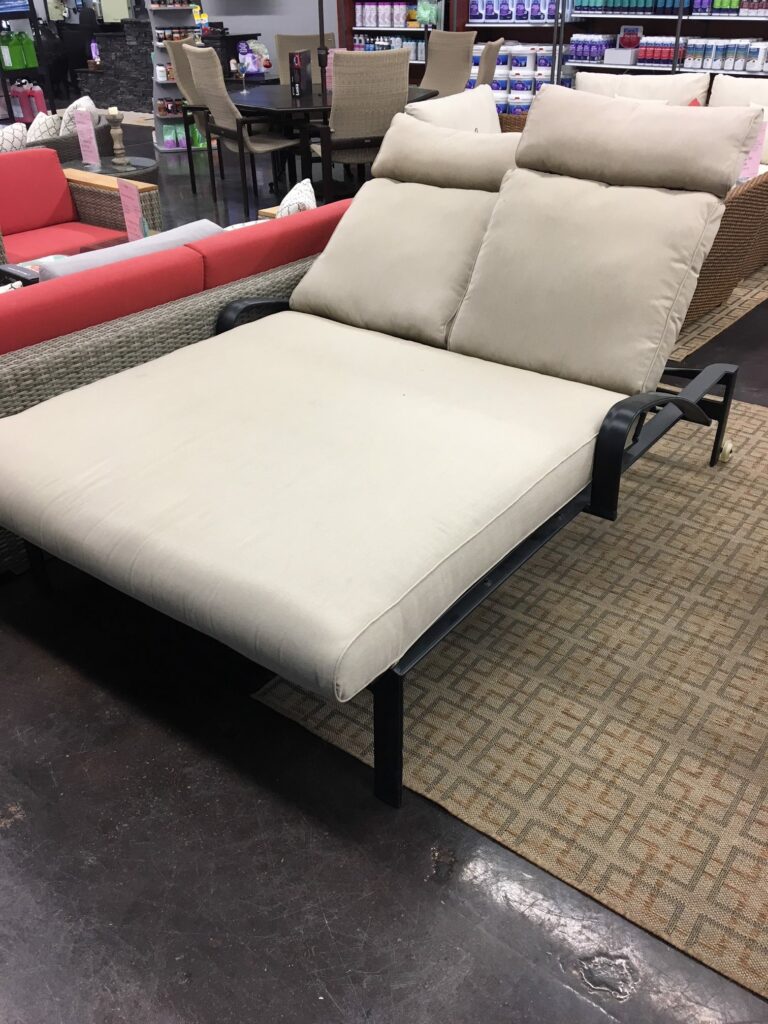 Stackable loungers can save space when the gathering is smaller…..we have them on display in our showroom…
3) Day beds for those afternoon naps or cozy retreats….it doesn't get any better!….

4) Chat chairs for those afternoon get togethers…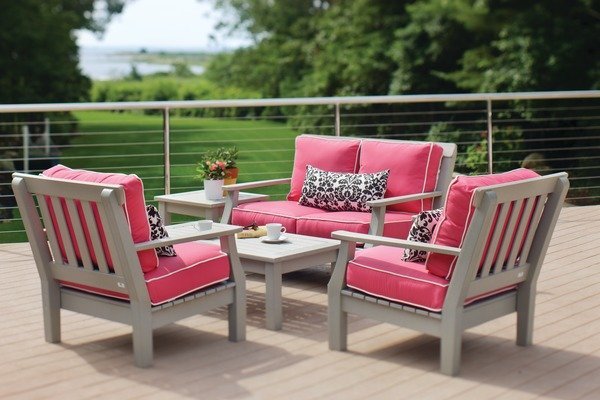 5) Firepit tables for great evenings around the pool…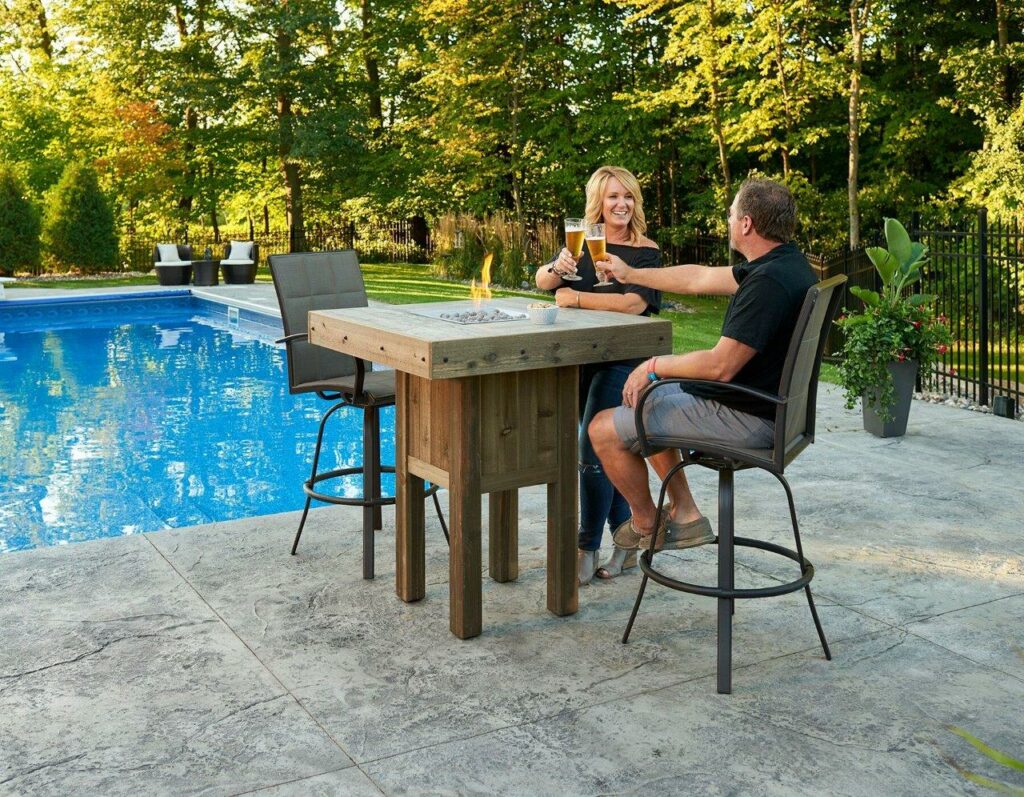 6) Sunbrella Fabric or Marina Plus to withstand pool water and the outdoor environment.
If you pay a little more you will get many more years of use out of the outdoor furniture.
Marina Plus is the same material for seating they use on yachts and is now available for your backyard pool retreat.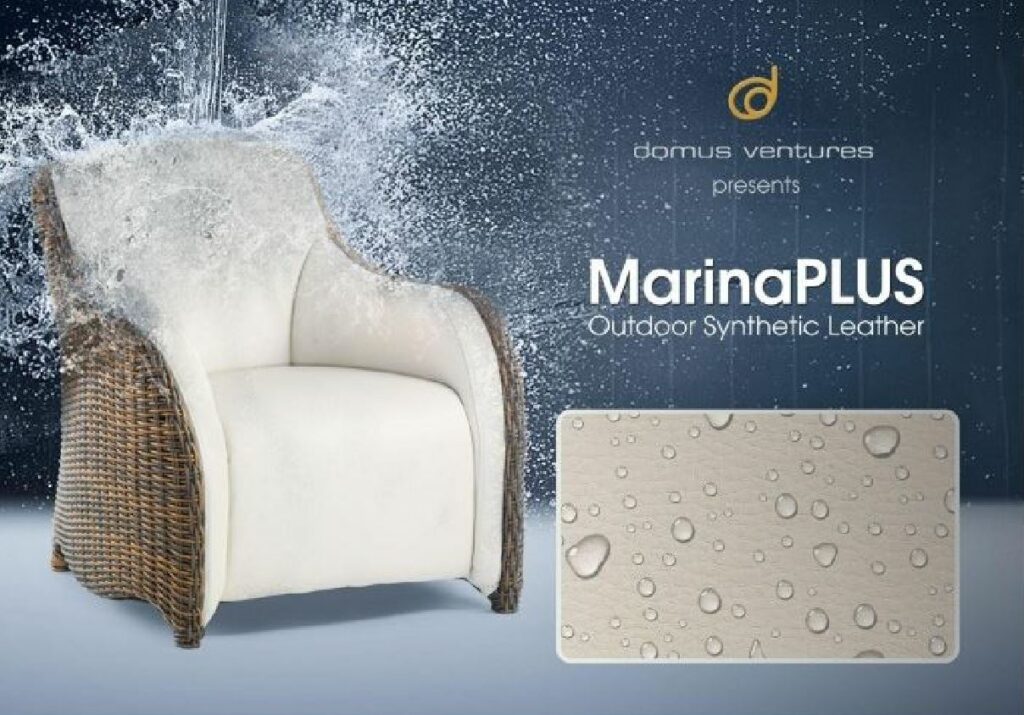 7) Umbrellas have come a long way ….the Treasure Garden AKZ series can rotate and tilt with the sun movement.
It can also withstand wind gusts better than most other brands.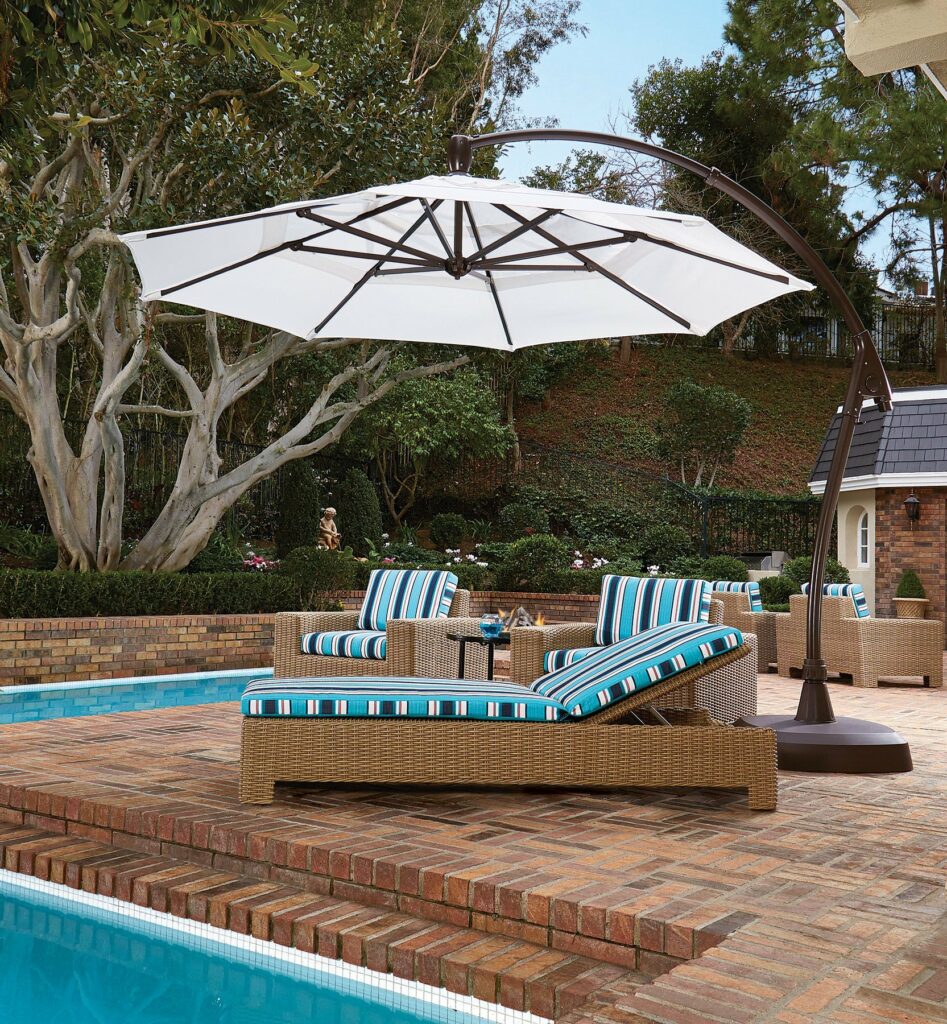 8) Design and style of the patio furniture is often like art work in your backyard.
Many of our designs are done by recognized designers to become a focal point tin the backyard!
It's often the furniture,  landscaping and the patio material that make a backyard worthy of a national award.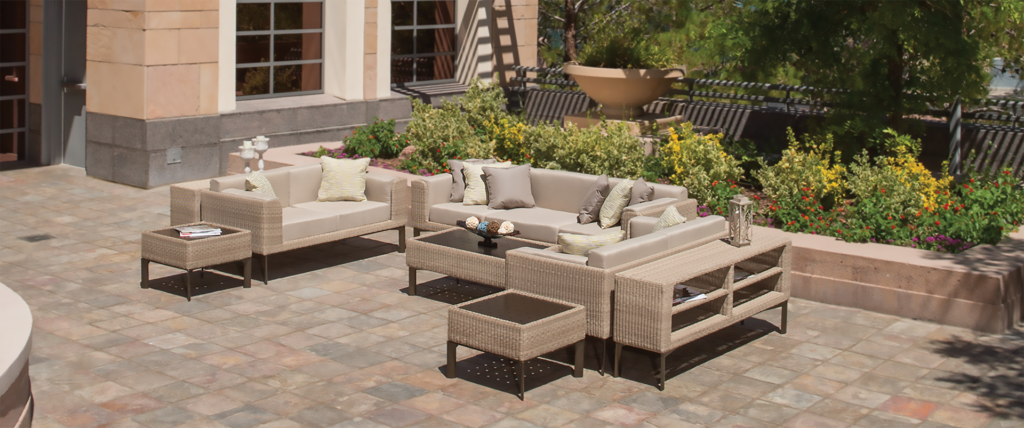 9) See it all on a 3d computerized design of your backyard with one of our award winning designers!
Our showroom allows you to see it all to help with design and function……sit in it before you make the decision!