Whether you're looking for a beautiful trail to hike close to home, or if you're the more adventurous type that wants to travel a little further, we found some of the nicest trails right in Manitoba!
Spirit Sands & The Devil's Punchbowl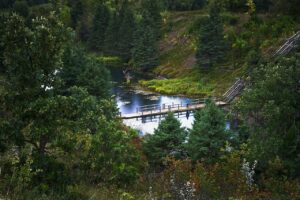 Located in Spruce Woods Provincial Park, start your hike in the Spirit Sands surrounded by sand dunes and cacti and make your way to a beautiful blue-green water hole.
https://www.instagram.com/p/BV0ixXAhLC8/
Continue your hike into The Devil's Punchbowl, where you'll travel through meadows and forests. You'll come across some steep slopes but they have stairs and platforms to help you through it!
Tips For This Trail:
Proper walking shoes
Lots of water
Sunscreen and a hat
Pinawa Trail
Are you looking for a long distance, close to home trail? Do you enjoy scenic areas with little waterfalls and a picture perfect bridge? Then this is the trail for you! The Pinawa Trail is roughly 27 km, part of the Trans Canada Trail. You can definitely take a shorter, more relaxing route if you're not up for that long of a journey! The best part? It's pet friendly!
https://www.instagram.com/p/BJYwsSAAVTF/
Riding Mountain Provincial Park – Bald Hill Trail
If you're looking for something a bit more difficult, The Bald Hill Trail in Riding Mountain may just be for you! As you can see in the photo below, the view is quite worth it. There are several steep sections which make it quite the challenge. This is a one-way 8.8 km hike!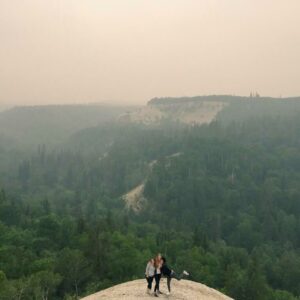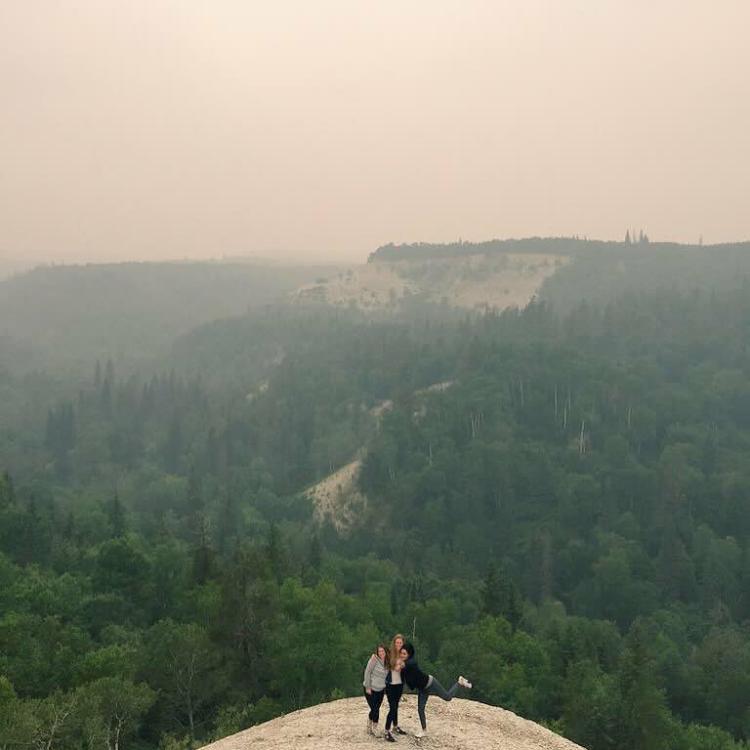 @courtney.parkin via Instagram
Brokenhead Wetland Interpretive Trail
Looking for more of an easy, peaceful stroll? Check out The Brokenhead Interpretive Trail. It has winding boarded paths, educational signs, and all kinds of beautiful rare plants (such as lady slipper flowers).

@brookejohnson_ via Instagram
Steep Rock
Explore some cliffs and caves along beautiful Caribbean looking water (thanks to the limestone rock) just 2 hours North of Winnipeg. Along these trails you'll find all kinds of berry bushes. Make your way to the Steep Rock beach if you want to chill out in the sun, and you can even prolong your stay if you want to stay in the campground!
https://www.instagram.com/p/BKCVMbtDovm/
Birds Hill Provincial Park
Birds Hill has a little bit of everything, from trails and beaches, to Winnipeg's Folk Festival! One thing you have to do this summer is wander through the trails- and don't forget a bag of shell-less sunflower seeds! Birds Hill has some of the friendliest birds, they'll eat seeds right out of your hand!