A doctor once said to me "A mile a day keeps me away" and that could be said for your swimming pool equipment too! Maintaining your pool equipment keeps Aqua-Tech away…
That being said, keeping your pool's equipment in healthy shape isn't as hard as you might think. Even if you rely on an Aqua-tech to take care of your pool's equipment, you still need to do a few things on your own to ensure your equipment stays in good condition and tip-top shape for years to come. In this blog, I will try to explain the cause and effect that could lead other equipment to fail, stop working, or reduce it's life.
Water Levels and Circulation
Ensure your water level is topped off at all times; during certain conditions your pool can lose ¼' of water from evaporation in 24 hrs.  Going away for the weekend? Be sure to have someone top off your pool's water level, this will save your pool's pump shaft-seal from running dry and/or overheating. Overheating of your pump will cause permanent damage to your pump and will certainly reduce its life expectancy.
Checking your pool's skimmer basket and pump basket seems simple enough but failure to do this can cause havoc on your pump life, slow filtration, and slow water circulation. This will cause flow errors on pressure/flow switch activated equipment. In a nutshell, basically all swimming pool equipment turns on with proper water pressure present; who knew a clogged basket could do such a horrible thing right?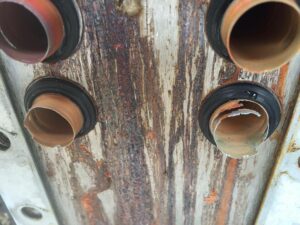 Water Chemistry, Cleaning and Inspection
Ensure your pools "Free Chlorine" levels are within its parameters. Lets admit it, nobody wants to come home to a cloudy/green pool. Failing to check up on your pool will result in your filters or sand filter getting dirty quickly. When that happens, your pool's filter pressure gauge goes up and this has an effect of causing a restriction to the flow of water and will make your pool's pump work that much harder, that being said onto the next part.
Clean and backwash filters. If you own a sand filter, backwashing should be done when your pressure gauge starts to read 5-7 psi higher than your "clean" psi start pressure. Same to be said for your modular media filters, removing them and giving them a good rinse will help ensure proper flow requirements to your other swimming pool equipment like your heater.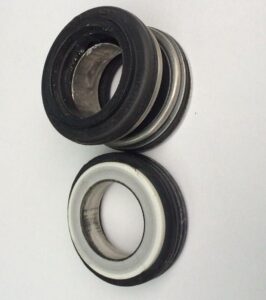 Your pool heater is the working horse of your pools bathing comfort, it has 3 times the power of your houses furnace and is exposed to the harsh elements. This unit does need inspection by a certified technician at least twice a year, once for your opening and once when we close your pool, this will ensure your pool season doesn't leave you in the cold.
Last but not least: water chemistry! This very important step to keeping us service guys away is to partner with our Water Lab Technicians at Aqua-Tech once a month or after a rain with a water sample. We will test your water giving you the proper prescribed water balancing additives to keep your pools equipment within the manufacturing specifications and will ensure your pools equipment runs smooth and efficient like the first day you bought it. Click here to request your FREE water sample today!
Happy swimming!