Winnipeg winters are a time of bone chilling cold, high winds, and loads of snow. These harsh elements can be scary when you think about the beautiful patio furniture you invested in. No need to worry though, I'll let you in on few tips to prepare your patio for winter and get it ready for hibernation.

One of the first things you need to do is give your patio furniture some love with a little cleaning. To make sure you're using the right methods and solutions for cleaning different types of patio items, check out my other blog "Take care….of your outdoor furniture".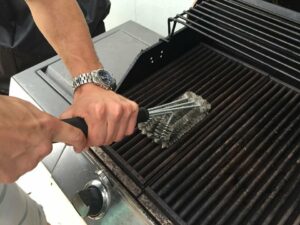 And the BBQ, don't forget to give your BBQ grill a good scrub and give the exterior a nice polish! Nothing is worse than going out to do some grilling, opening the BBQ for the first time of the season, and getting the whiff of old, burnt bits. Doing this makes setting up and enjoying your patio next summer season a lot quicker.
Next, you'll want to remove and store, or put your winter grade covers on all furniture.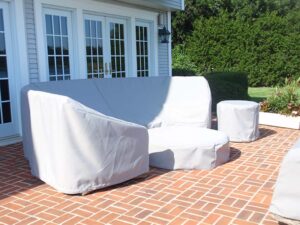 Following these simple steps in the fall will give you the longest life out of your patio and help you enjoy it quicker the next summer season.
This doesn't seem like a lot, it will take time though, so make sure you reward yourself for all your hard work with your favorite beverage.