A proper backyard design transforms the area into an outdoor playroom.
The personal resort has to be functional, eye appealing and meet the needs and budget of the homeowner.
This will take some planning to accomplish what are sometimes competing interests.
Our outdoor designers are a wealth of knowledge and expertise to execute the best backyard plan.
Check out some of these before and after pictures from some of our recent swimming pool work!
Before: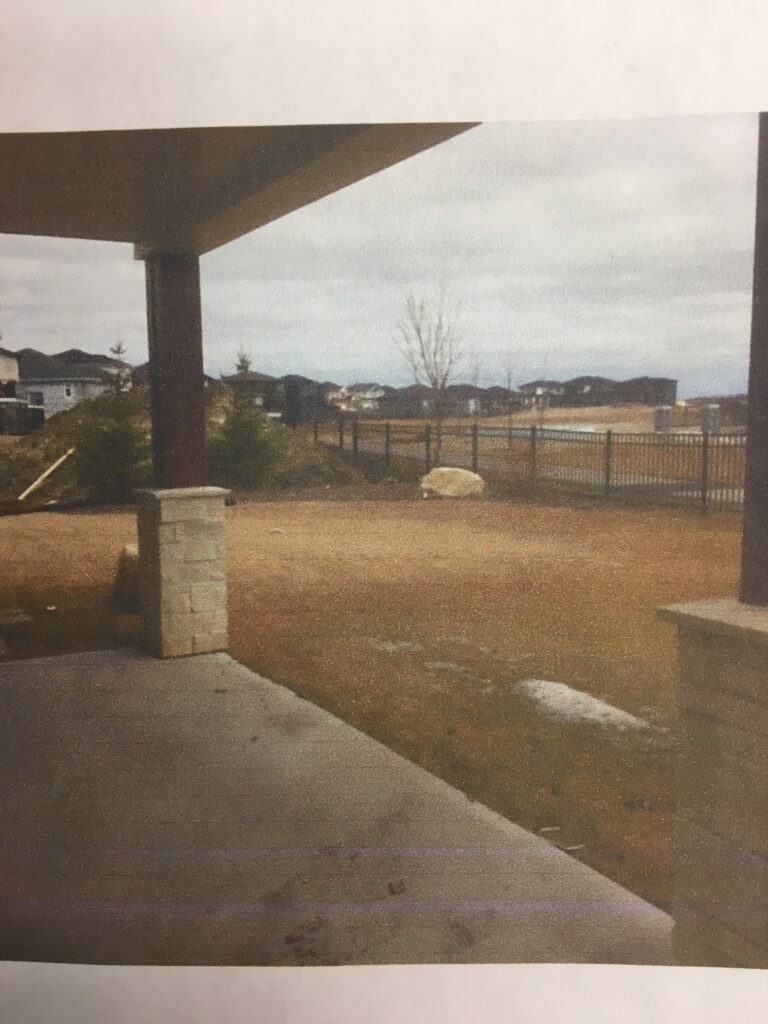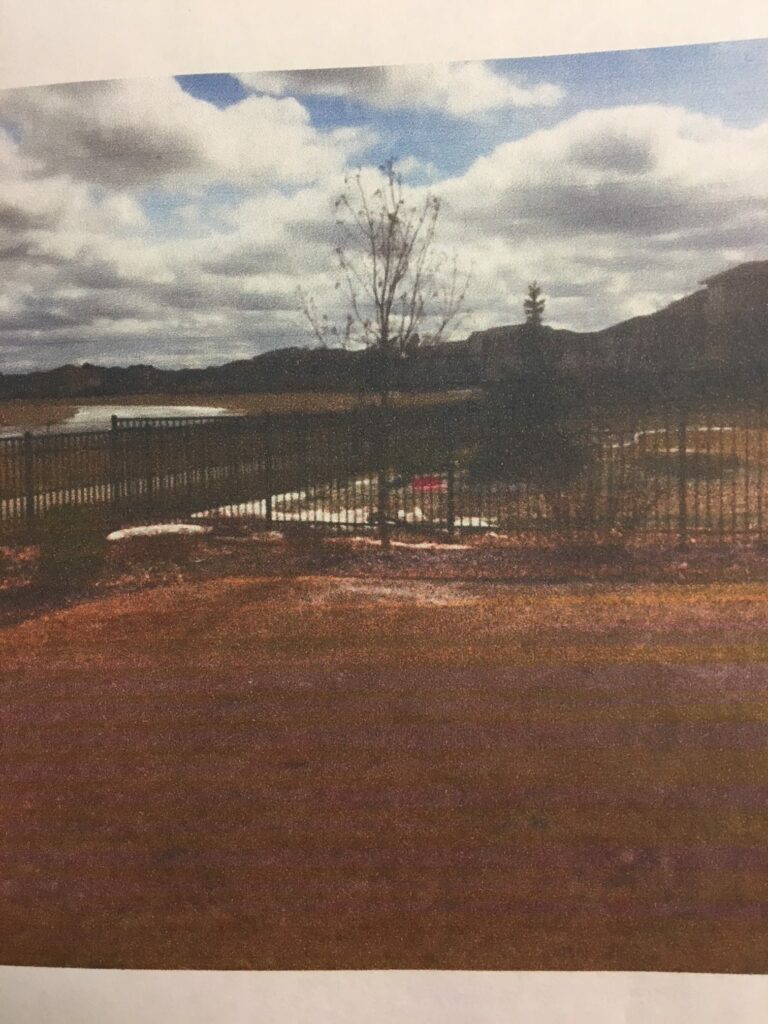 After: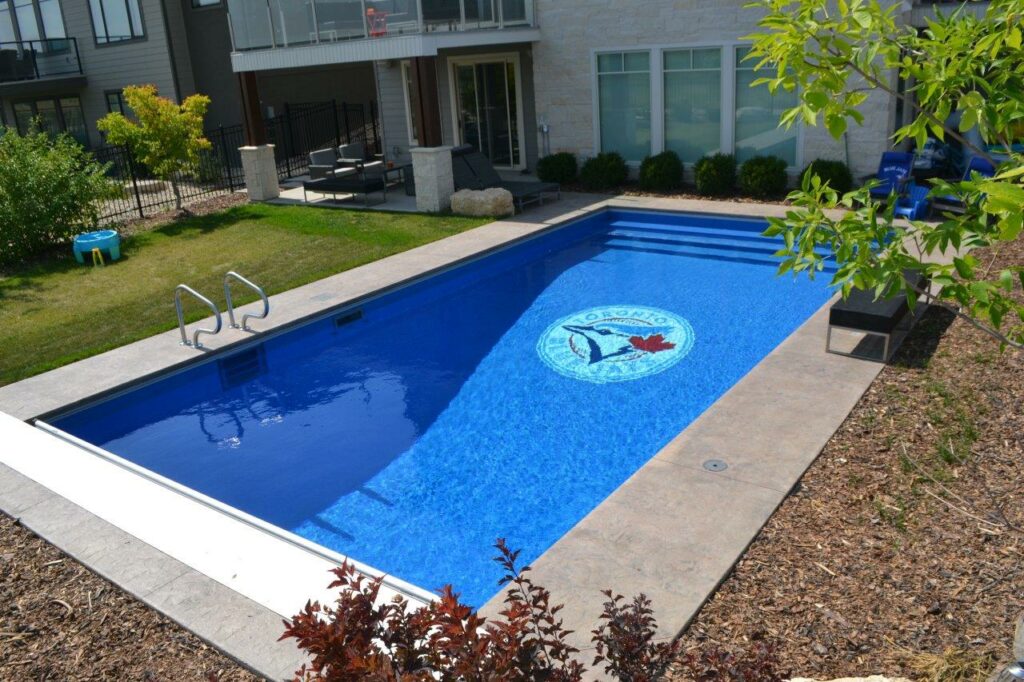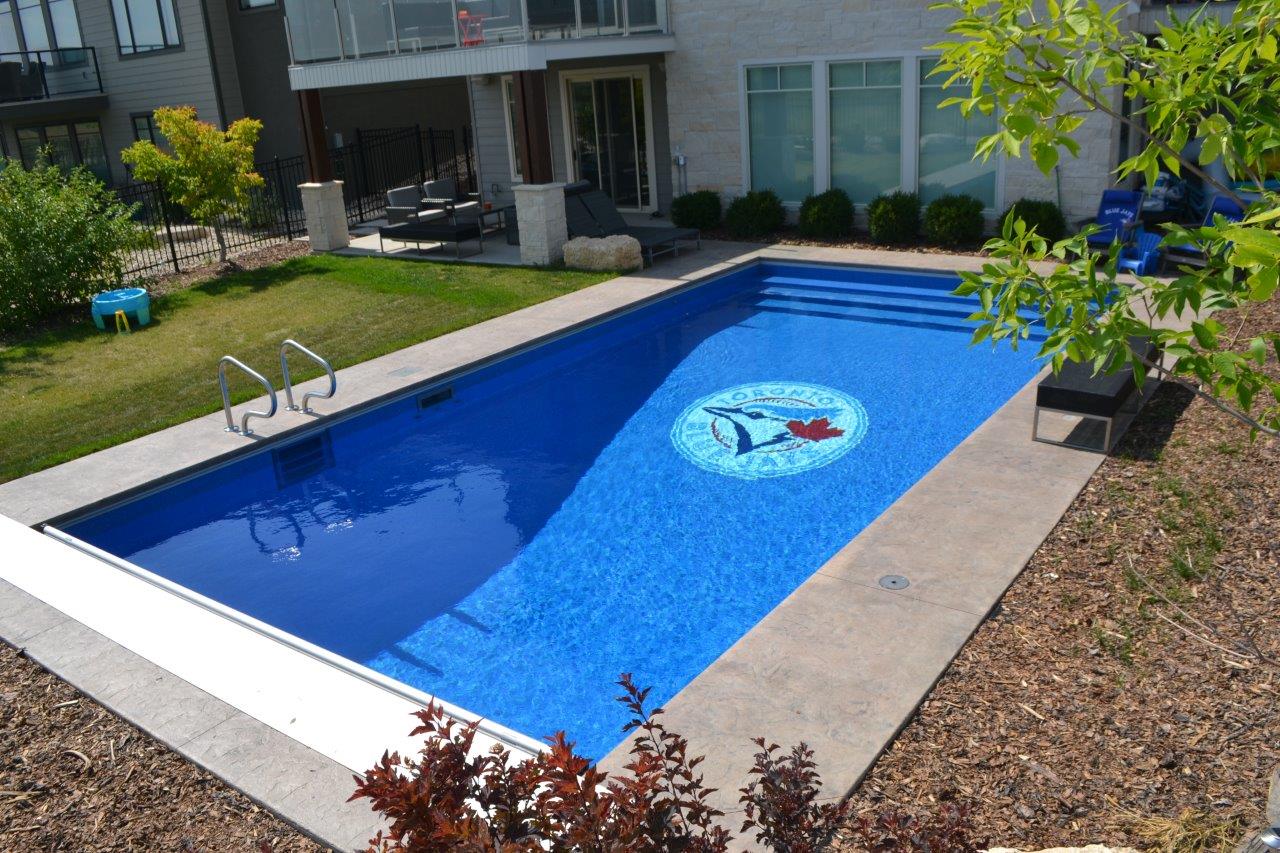 This backyard vacation area encompasses only half the yard leaving ample area for soccer or other outdoor games.
There is an automatic pool cover plus check out the logo on the pool liner…..a Winnipeg first!
Before:
After: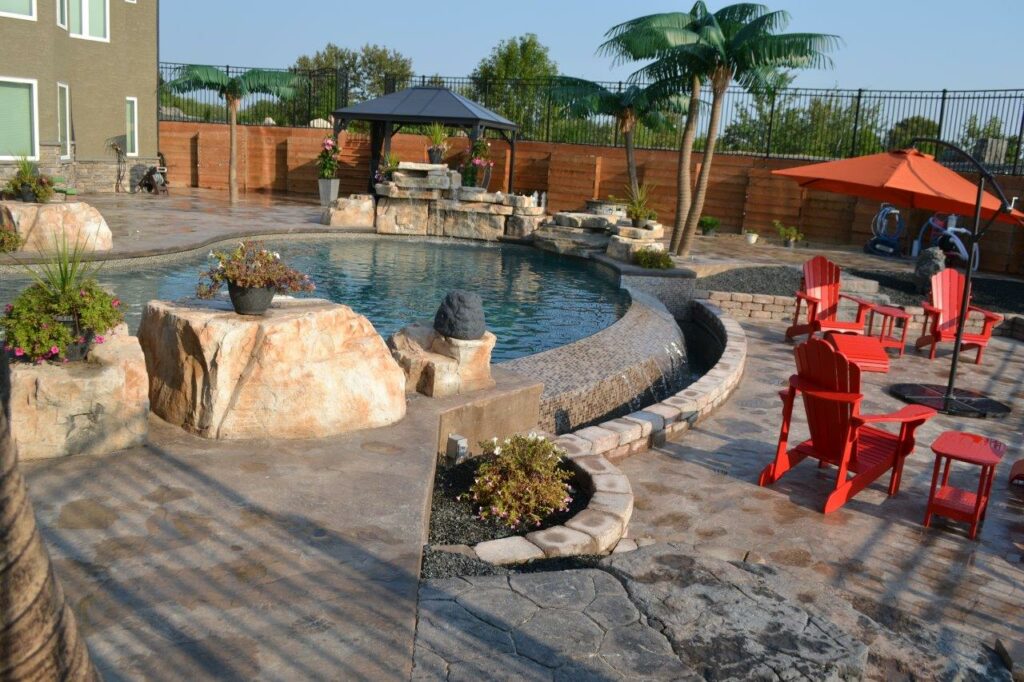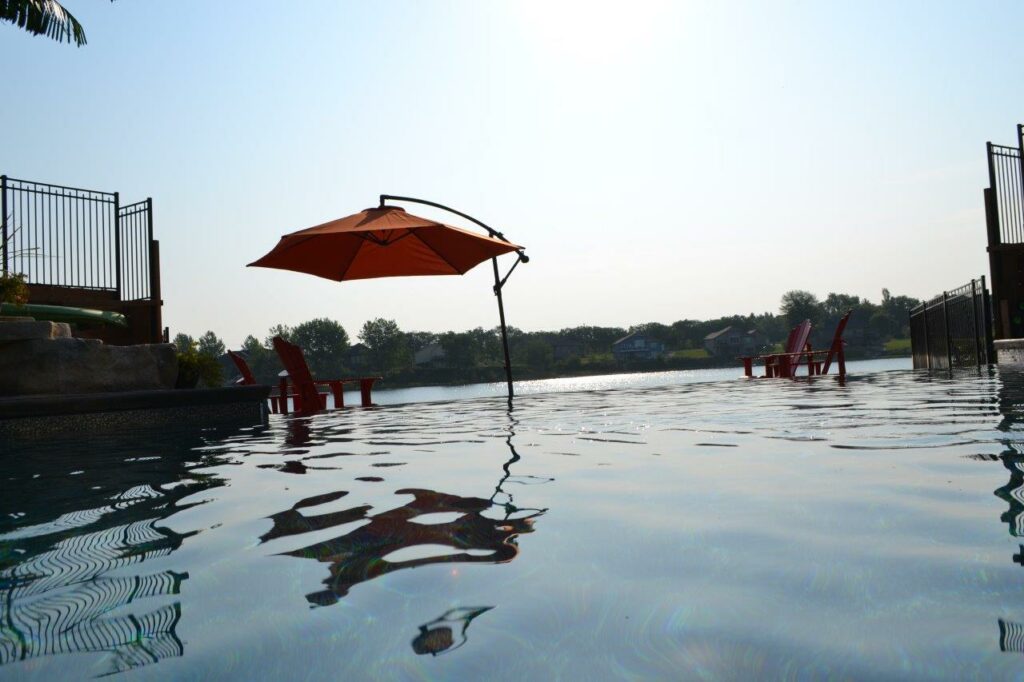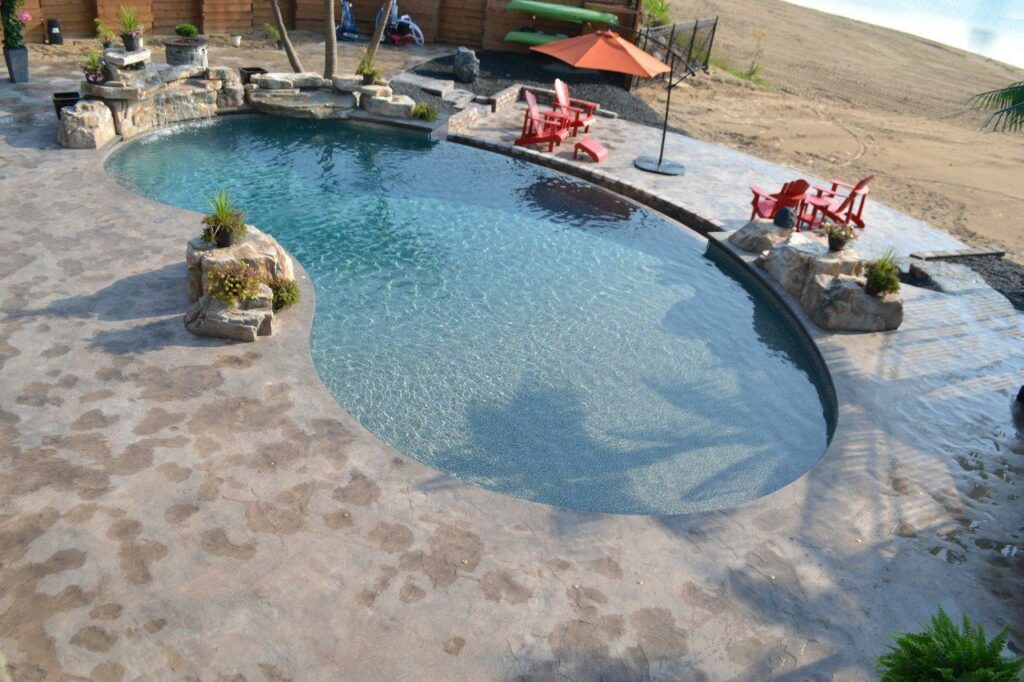 This extravagant pool paradise was built in conjunction while the house was under construction.
If your budget will allow there is some merit in installing the pool before all the landscaping is done.
There are too many options to list on this pool but they include a beach entry, negative infinity edge and Rico waterfalls.
Before: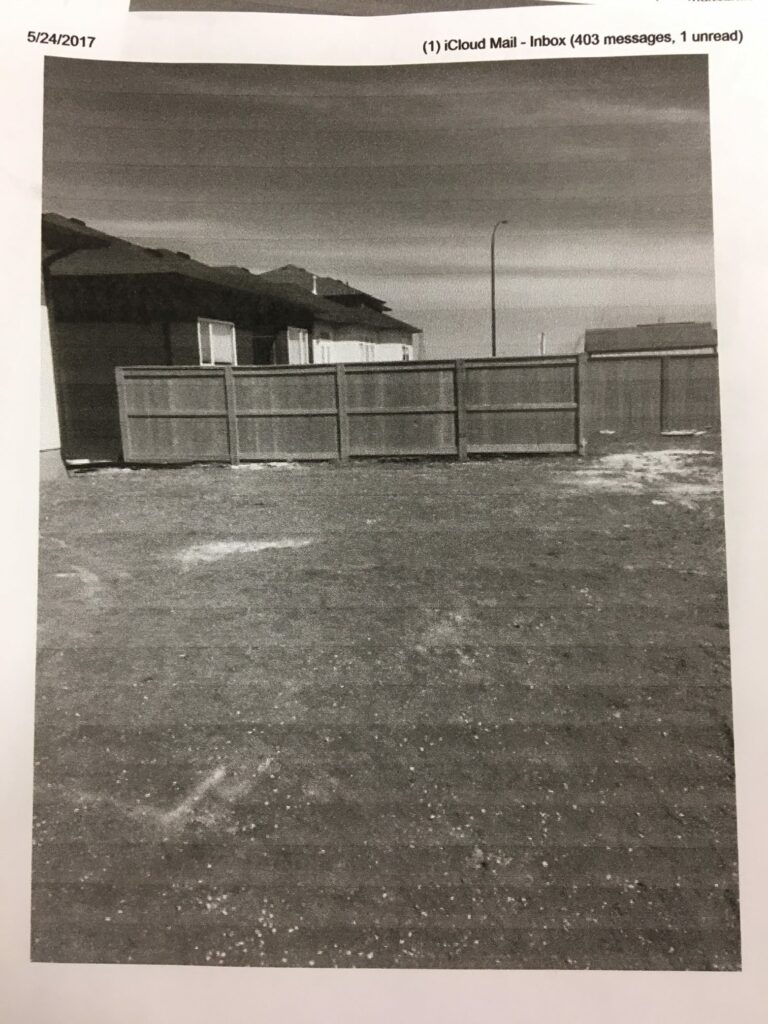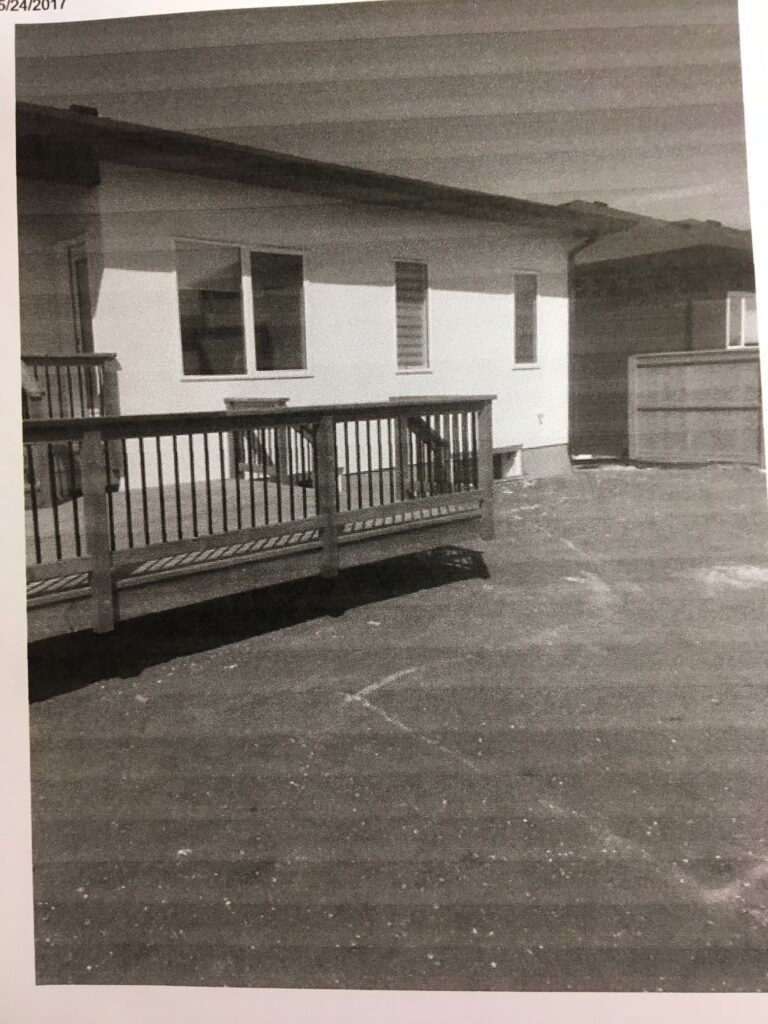 After: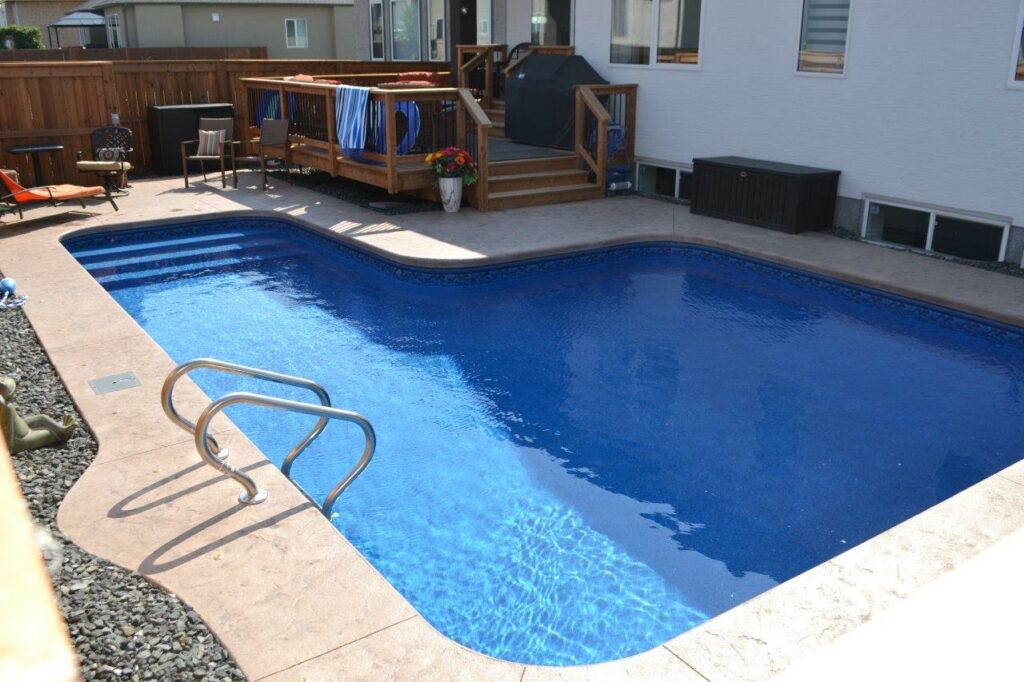 Many yards are like this Sage Creek property where the pool will take most of the yard.
It does make for maintenance free yard care and less pool maintenance as well.
Before: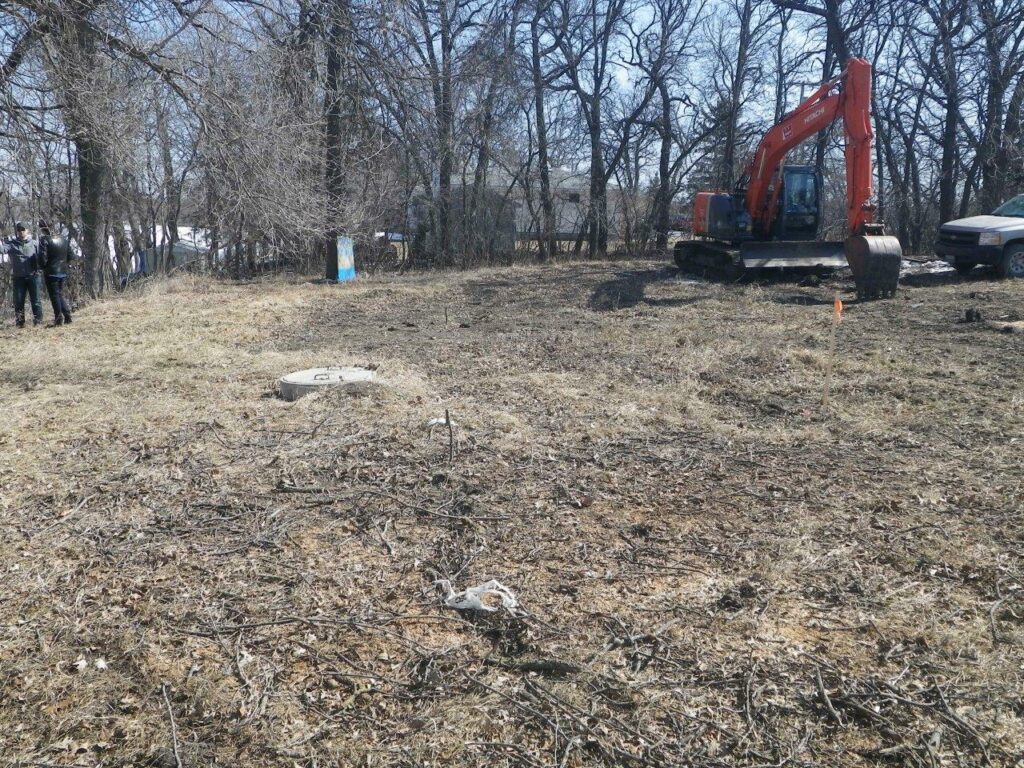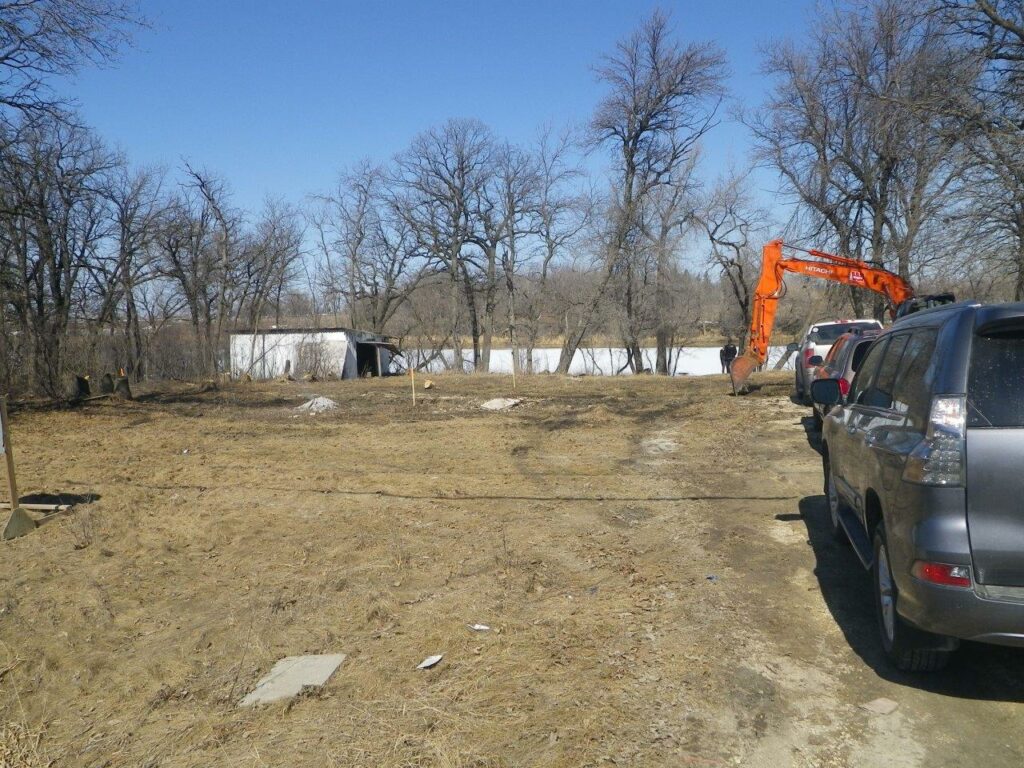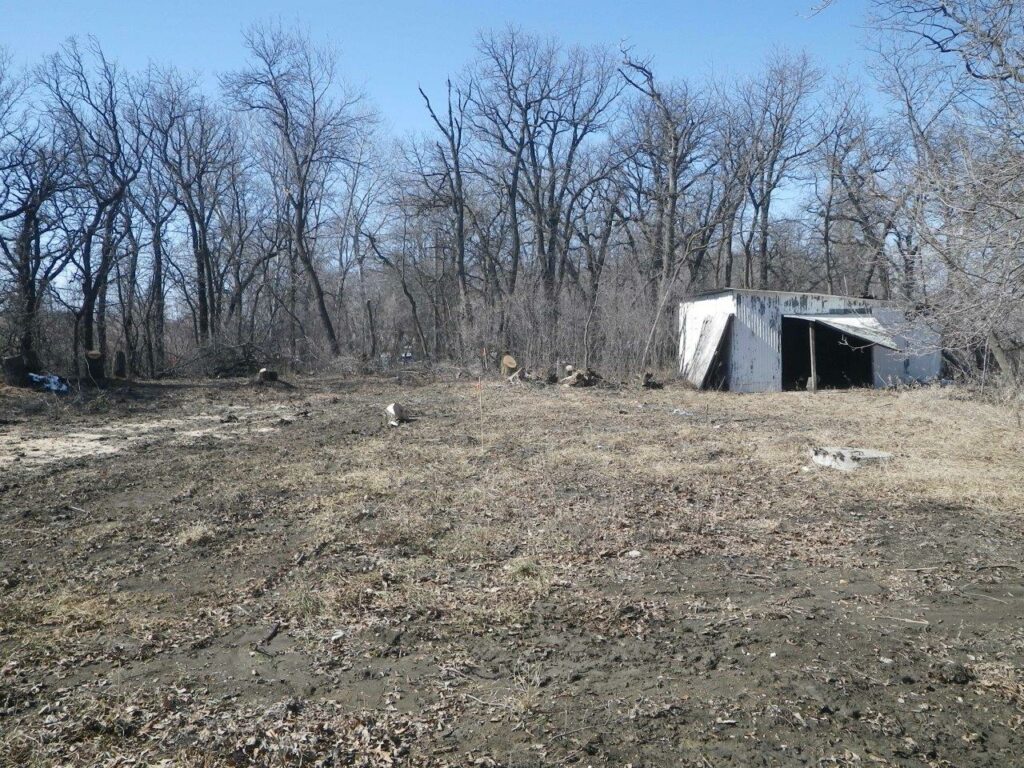 After: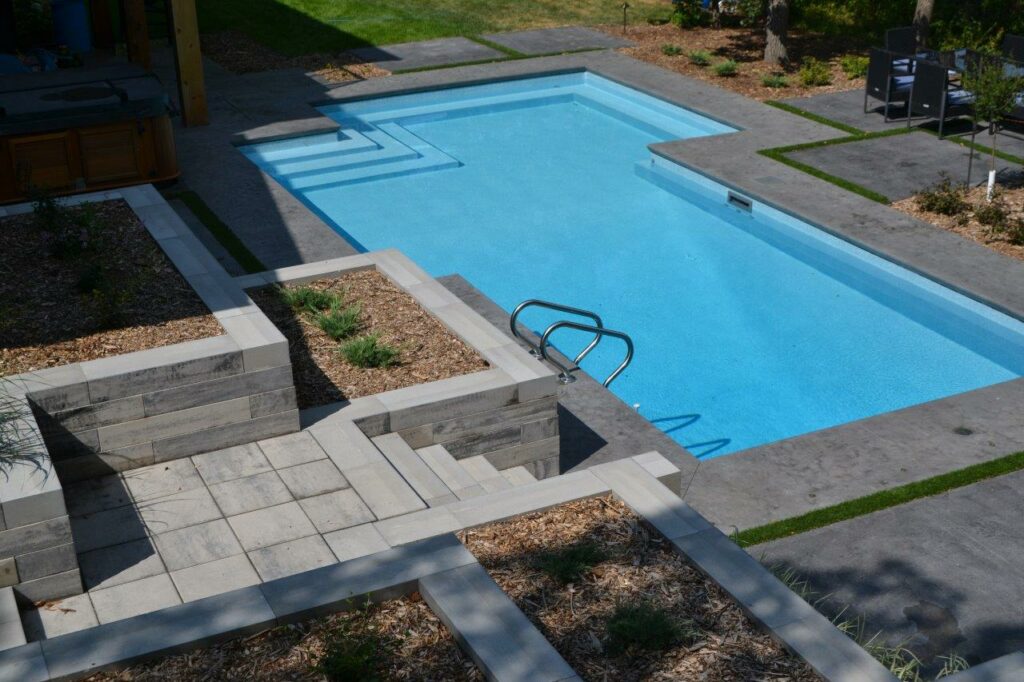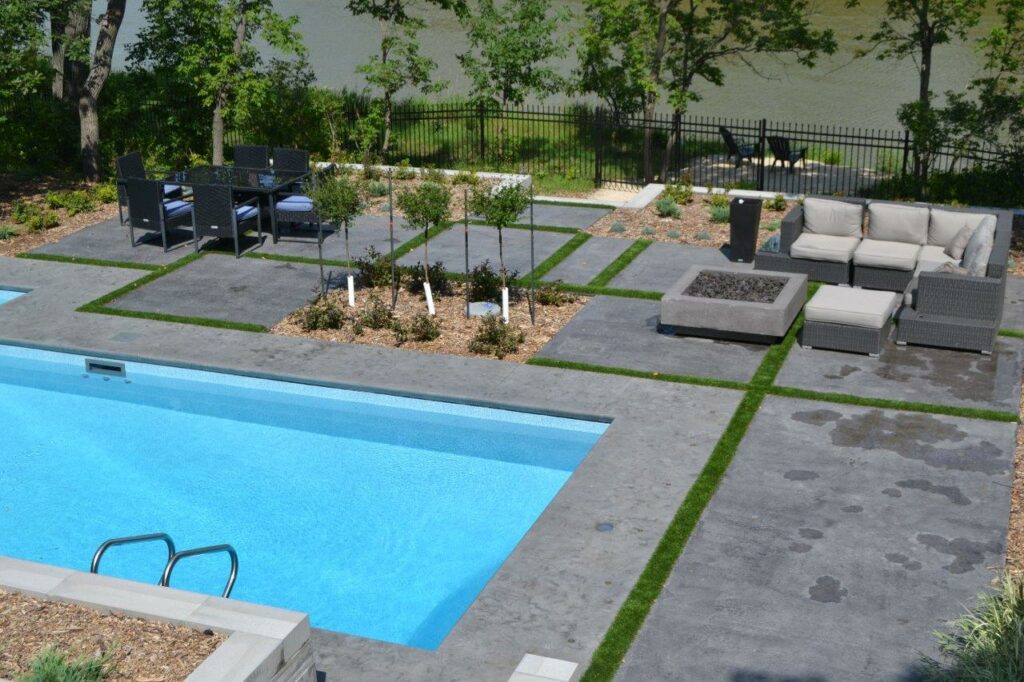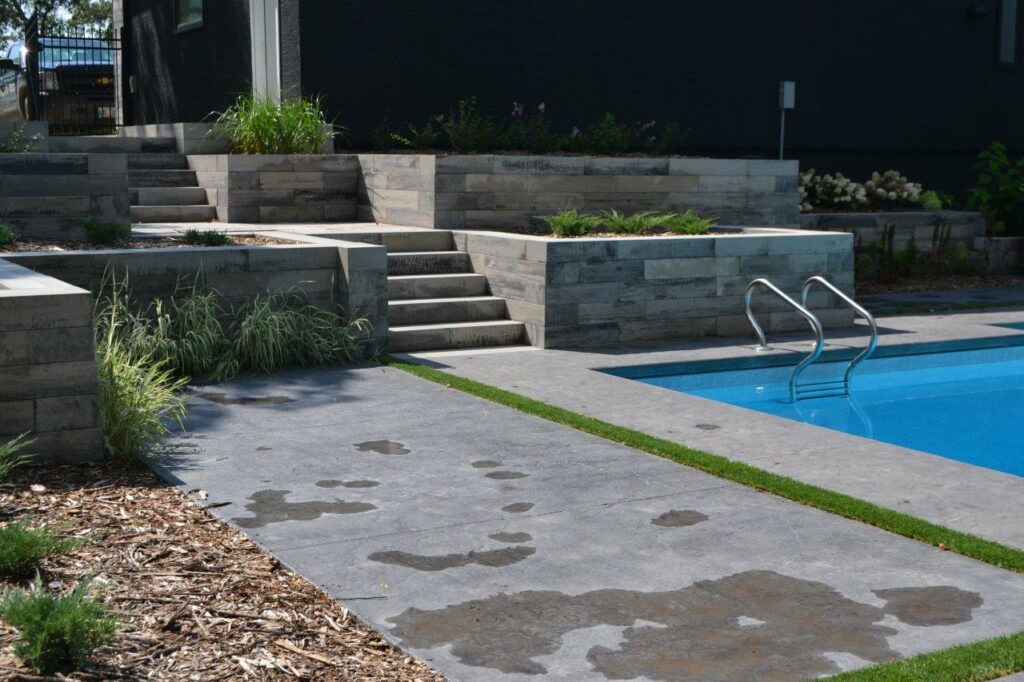 The architectural lines enhance this contemporary swimming pool retreat area in Headingley.
Barkman's new  retaining wall series is instrumental in pulling off the complete design.
Start transforming your backyard to a personal paradise with the help of our award winning designers!