Ahhh… Valentine's Day… planning on spending it relaxing with your significant other or by yourself in the hot tub? We've got some tips and all of the hot tub supplies to use to help you make the most your Valentine's Day spent with your one true love… your hot tub (oh – and maybe your Valentine). 
Tip #1: Polysheen
Add this as a MUST HAVE for Valentine's Day on your next hot tub supplies shopping list. Put in the recommended dosage of Polysheen for your Hot Tub to give it a sexy shimmering look before you and your guests go in!
Tip #2: Fragrances
Heading down to Aqua-Tech to pick up some hot tub supplies for the big day? Why not add some fragrances to the list! We've got all kinds of spa scents. Come on down and smell a couple of them and pick your favourite to use in your spa for Valentine's Day!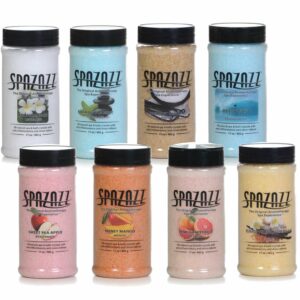 Tip #3: Music
Set the mood with some soft, relaxing music through your built in Bluetooth speaker right from your phone. If your Hot Tub doesn't have Bluetooth, just grab a speaker, it'll do the trick!
Tip #4: Beverages
Who does Valentine's Day without champagne? Don't forget to treat yourself… pop open a bottle of champagne and enjoy a glass with your guest in your hot tub… just try not to spill!
Tip #5: SHOCK!
End of the night and everyone is tired but the one thing you can't forget is to SHOCK! Maybe you spilt that glass of champagne in the hot tub, get rid of it along with other wastes by shocking your tub! You'll thank us tomorrow!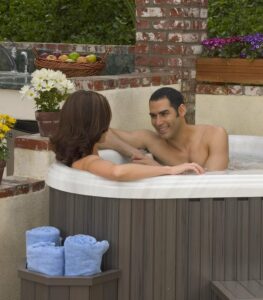 Happy Valentines Day!