Spring is here and Easter is around the corner. This means lots and lots of chocolate from everyone's favorite furry, four-legged, long-eared friend… the Easter Bunny. However, did you know that the Easter Bunny can also help you love your pool more? Here are three ways that the Easter Bunny will increase your love for your pool and pool care (and not your waist line from all that chocolate, especially those Mini Eggs).
The Easter Bunny is a wild critter…
Owning a pool allows one's family the opportunity to see some forms of wildlife in your pool. Frequently, critters may visit your pool, whether it is ducks, frogs, or the Easter Bunny. Anytime you have any visiting critters in your pool, you should always maintain a high chlorine level above 2 ppm… THIS IS VERY IMPORTANT IN POOL CARE. This will ensure that any of the germs that these critters may be carrying will not affect the health of your pool. Furthermore, cleaning your filters after a visiting critter is in your pool will help remove any wastes that the critter may have left behind that may have collected in your filter.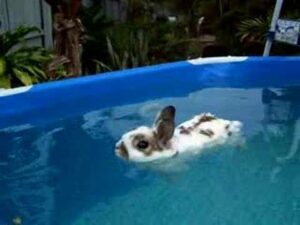 The Easter Bunny will encourage you to gain weight (and lose it by swimming)…
We all know that with any holiday comes family events, and with these family events comes lots of over-eating. The Easter Bunny will help to encourage you to gain weight by leaving delicious chocolate eggs all over your house. However, maybe the Easter Bunny is trying to leave you a message: "eat this and enjoy now, but become active later". By owning a pool, you have one of the best forms of exercise that will help you to wear off many of those tasty chocolate eggs, as well as increase your overall respiratory and cardiac health too!
The Easter Bunny is a sign of spring and the warm weather that follows…
With the coming of the Easter Bunny, warm weather and pool enjoyment are brought too! The Easter Bunny acts as both encouragement and a reminder to get your family outside, to swim, and to enjoy the lovely Manitoba springs and summers whilst you can (because winter will be here before we know it)!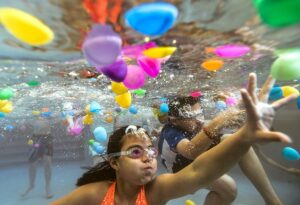 Who knew that the Easter Bunny could really make you enjoy your pool more? With that being said, feel free to drop by Aqua-Tech to pick up an opening kit, or any other pool chemicals that you may need to enhance your pool care in this pool opening season!
Happy Easter (and Happy Swimming)!