If it is time to open your pool then fun is just around the corner. Keep reading to see the 4 best ways to start your swimming pool this summer.
Start with the essentials and find new ways to stay clear!
Testing and restoring pool water from a winter of slumber are tried and true methods to kick start your pool season each spring and Aqua-Tech has a great new product to get things going.
---
Step 1:
Start the pool and get things circulating – click here for a great video on how to do that:
Step 2:
Next, add BioGuard Pool Opening Complete to digest a winter worth of organics from the chemistry of your pool – this will cut down on filter cleaning as well as help your chlorine dollars to go further
https://shop.aqua-tech.ca/products/bioguard-pool-opening-complete-946ml
Step 3:
Then, add your Pool Opening kit. With a powerful cold water formulated shock (that you apply to your skimmer) and an initial dose of algae prevention (applied directly to the pool water) your season will start off right!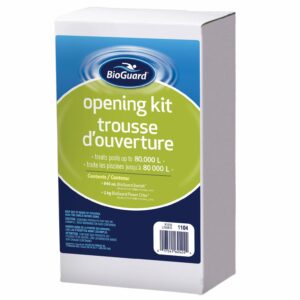 Step 4:
Lastly, clean the pool and then get your water professionally tested 48-72 hours later.
https://content.aqua-tech.ca/test_strip_print_out
Don't forget to start your once a week pool care routine – it is the key to clarity, comfort and convenience 😊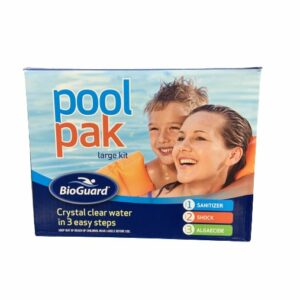 ---
Got questions?  GREAT!  We love them!
Reach out any time at www.findmyanswers.ca
Happy Swimming!