Maybe we haven't reached official "Guy Fieri Food Critic status" yet but us ladies sure know AND love food. We may be full time pool & bath specialists but we are also part time foodies! Check out our Top Favorite Winnipeg Restaurants…
Kathi from the Water Lab: Hermanos
Just like Aqua-Tech is a big little local company, Hermanos and us have something in common. From a glass of wine and tapas to the full on "I did my cardio today steak dinner". A thank you gift certificate from a valued client turned into a special place of nourishment for my spirit as well as my taste buds!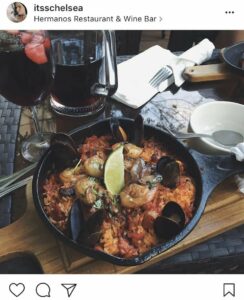 Ashley from the Service Department: Miss Browns
Located in the Winnipeg Exchange District, Miss Browns is a must add to the brunch list. Hot pressed sandwiches and the best coffee in town, you won't even mind eating breakfast for lunch and dinner! What's the best part about it? They use fresh ingredients from local Manitoban farmers!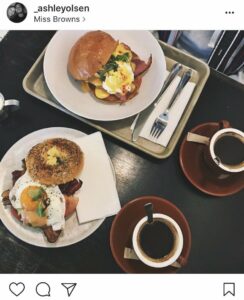 Heather from Reception: The Green & Grain
3 words: tasty, affordable, and FILLING! Seriously – their one pound wraps are absolutely freakin' delicious! This family owned gourmet sandwich shop offers a relaxed atmosphere and has a Winnipeg wide reputation for excellent food! What more could you ask for?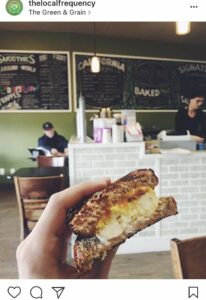 Rachel from the Water Lab: East India Company
Are you a buffet lover? Even if you hesitated or answered no, we SERIOUSLY encourage you to go here! Take a culinary journey to India at the East India Company Restaurant. So many different spices and SO much goodness, you'll definitely need to wear your stretchy pants!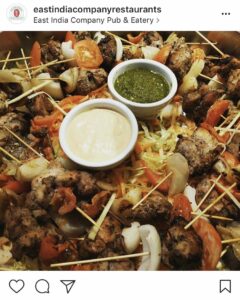 Brooke from the Water Lab: Half Moon Drive In
Ok maybe this one is located a littttle bit outside of Winnipeg but the drive is all part of the fun! Hop in the car and take a drive out to Lockport for some delicious burgers, fries, and SO MUCH MORE! Make sure you save room to enjoy some ice cream by the river!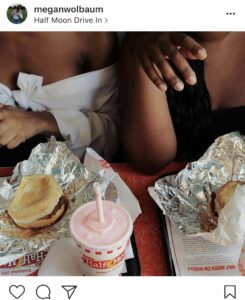 Becky from the Water Lab: RockWood Urban Grill
Located in the heart of Sage Creek, RockWood Urban Grill offers great food at affordable prices! Enjoy a nice smoky, grilled to perfection dinner, with a glass of their juicy Sangria in a relaxed atmosphere with some of the friendliest servers in the city! If you haven't been yet, we definitely recommend adding this one to the list of restaurants to try!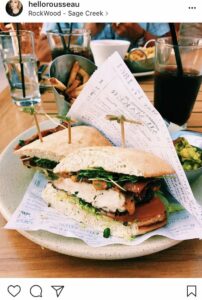 Hayley from the Water Lab: Rebel Pizza
Quick fired custom made pizza… it is basically the Subway of pizza! Create your own pizza with over 30 different topping choices and have it in your belly in less than 10 minutes (but be careful not to burn your mouth on that cheesy goodness)! If you love pizza and are looking for a quick fix, this is the place to go!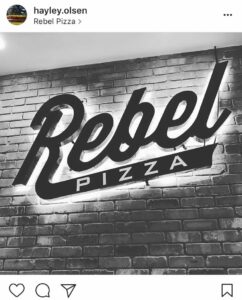 Grace from the Bath Department: Cibo Waterfront Cafe
This Mediterranean-inspired cafe is located right along the Red River! From pasta to pizza, cocktails and more, this restaurant is definitely a Winnipeg fave! What's the coolest part about this restaurant? It used to be an old warehouse! You won't even believe it when you see it… the atmosphere is amazing!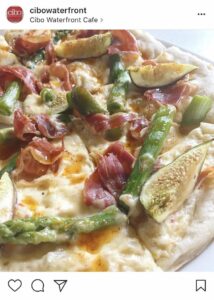 Let us know your favorite Winnipeg Restaurants at your next Aqua-Tech visit!