The holidays are just about here! Have you started your shopping yet? Here are some unique gifts for the Hot Tub lover in your life! 
Spazazz Fragrances
Some of the benefits of Spazazz fragrances include softer skin and soothing of aches and pains. The directions are simple: add 1-3 capfuls of crystal into your hot tub or jetted bath to attain your desired aroma level. It's a no-fail gift for any hot tub lover in your life!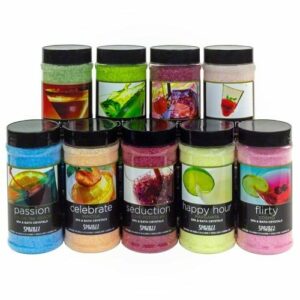 Spa Booster Seat
The Life brand Spa Booster Seat is a valuable tool to increase the comfort and use of a hot tub. The firmness and size can be adjusted by the quantity of air or water you will it with. It is made of heavy-duty hear resistant material and  is easily filled with a standard garden hose nozzle. It includes suction cups prevent the sear from moving while you are soaking. Who wouldn't want one?!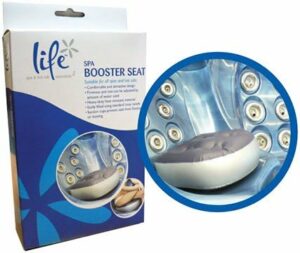 ScumBoss Cleaner
The ScumBoss uses microfiber technology to soak up cosmetics, naturally occurring body oils, shampoos and lotions that cause ring around the hot tub and foam. It works better than ScumBalls and ScumBugs that use little pockets to trap scum because it sucks up organics on each and every microfiber so there is so much more surface area to collect goo. Plus: the ScumBoss is cleanable. Just launder it in your washing machine and use it again for up to a whole year! Amazing!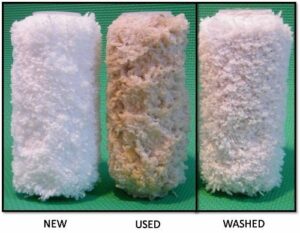 Trio Kit
Made up of three products, Soft Soak Trio works with existing spa sanitizers to provide a once-a-week complete spa maintenance program. Designed for spas from 1,300 – 1,700 litres, the program consists of an initial application of Enhancing Water Softener, weekly addition of Weekly Softener & Clarifier, and Restoring Spa Cleanser that is added right before draining and refilling the spa. Combined, these products, along with a spa sanitizer, make up a spa program that allows the customer to easily care for their spa while only adding product once a week.