What's new in patio furniture for 2017!
Patio furniture has  a high element of fashion and therefore changes come every year.   In our showroom we have many new products you may find interesting.
# 1 New wicker designs that combine aluminum and wicker. These new chairs add some style and interest to your outdoor living environment. They are also very reasonably priced considering they are still of very high quality. Wicker furniture that lasts has three qualities that you should look for:
Heavy weave with UV inhibitors in the wicker
Aluminum frame vs a steel painted one that will surely leave rust stains on your deck.
Cushions with outdoor sunbrella fabric will give you a much longer life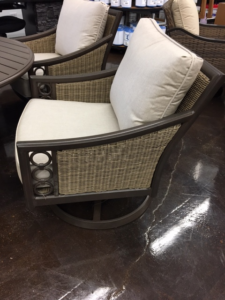 #2  Fire pit tables with unique features:
The contemporary concrete look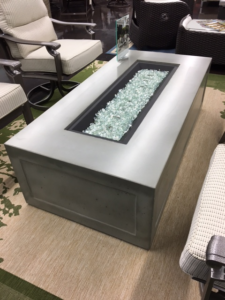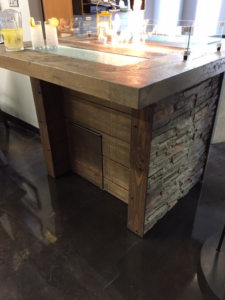 Lazy Susan to eat at the table or remove and have the fire by night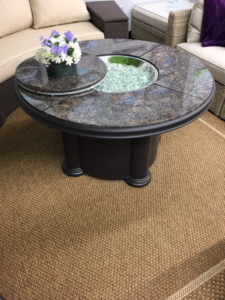 #3 Marine leather replaces cushions.
These actually came out a few years back but are still very new to most people. The idea was borrowed from the yacht industry and works perfectly for outdoor furniture.  No cushions to bring in and much easier to clean.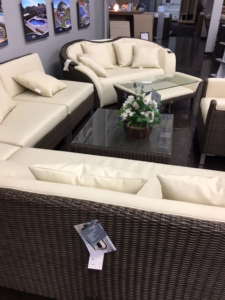 # 4 Composite material for a bullet proof easy to maintain but casual look. This new Seaside Casual line is perfect if it fits your theme.  It comes in a multitude of colours to add some fun to your backyard!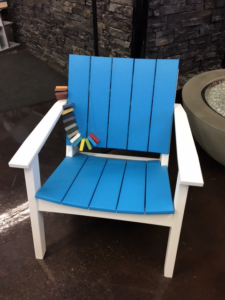 # 5 Reclining patio furniture built for comfort. Hey, if you're going to read the entire book outside you better be comfortable.  Come into the showroom and try these out for your personal retreat!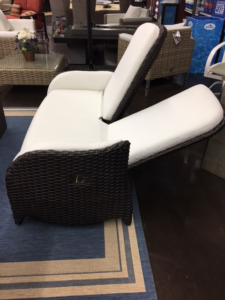 #6 Outdoor rugs are a game changer to the backyard. You only have to compare the furniture in the showroom and you will see what we mean.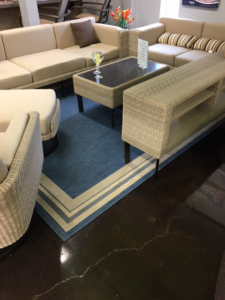 Start your outdoor living planning by visiting our showroom!